Many organizations today have adopted cyber threat intelligence (CTI) programs with the goal of using attacker insights to bolster their defenses. The reality is that most teams struggle to gain full value from their threat intelligence platforms because of their limited scalability to large datasets and lack of actionability. Singularity Signal is an open threat intelligence platform from SentinelOne that harnesses data and analyzes it at unmatched scale to address the threat intelligence data volume challenge. Singularity Signal combines artificial- and human-based intelligence to provide context, enrichment, and actionability to cyber data, empowering organizations to stay a step ahead with unparalleled insight into the attacker mindset.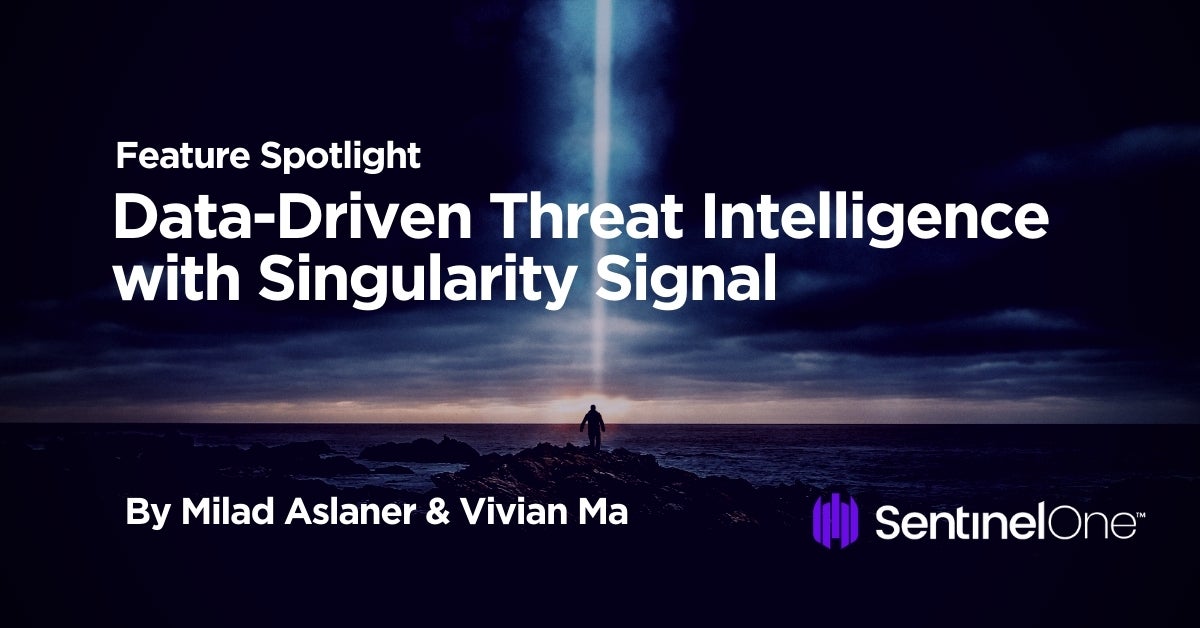 What is Cyber Threat Intelligence?
The primary goal of a CTI provider is to gather intelligence on the tactics, techniques, and procedures (TTP) of adversaries so organizations can make more informed and data-driven decisions about their cybersecurity programs. These decisions ultimately drive more effective protection, detection, and response against modern cyber-attacks. According to Gartner:
"Evidence-based knowledge, including context, mechanisms, indicators, implications and actionable advice about an existing or emerging menace or hazard to assets that can be used to inform decisions regarding the subject's response to that menace or hazard."
As a result, CTI can help organizations discover blind spots, provide decision-makers with informed insights into the threat landscape, and ultimately mitigate risk.
Effectively applying threat intelligence empowers security analysts to identify and understand the relationship between adversaries and their TTPs and take proactive steps in their environment accordingly.
Today's Threat Intelligence Challenges
The cyber threat landscape continues to evolve in complexity and stakes, with recent examples being the DarkSide ransomware campaign against Colonial Pipeline, SUNBURST, the malware variant behind the SolarWinds corporate attack, and the Microsoft Exchange zero-day vulnerabilities that were rapidly exploited by HAFNIUM. And that's just the tip of the iceberg.
In response, many organizations have implemented cyber threat intelligence over the past several years as an integral part of their information security programs. By integrating CTI, they hope to better prepare for emergent threats and take informed action against cyber risk.
Trouble is, many of these teams are sold on the promise of threat intelligence but rarely see its tangible value in practice. According to the Information Security Forum (ISF)'s research, 82% of their members have a cyber threat intelligence capability, with the remaining 18% planning to implement one in the next twelve months. However, only 25% of those members believe their current capability delivers the expected objectives. In other words, teams are dishing out significant investments but seeing dubious returns.
Many of the common pitfalls of modern threat intelligence are root-caused by the inability to effectively process, correlate, and analyze data, given the exponential growth of available telemetry and signals. Most threat intelligence solutions available today heavily depend on human analysts to consolidate, parse, enrich, and validate data, and their analyses focus too deeply on attribution and backstory versus remediation and action.
In addition, threat intelligence sources often exist in vacuums, and teams lack the right technology and processes to connect and correlate their data for a more complete picture. As a result, it has become costly and highly time-consuming to operationalize CTI, and threat researchers struggle to weed out meaningful insight from the noise.
At SentinelOne, we believe the key to modernizing CTI and maximizing its value is in combining the best of artificial intelligence (AI) with human intelligence. By doing so, organizations resolve two primary pain points: the amount of data that requires manual processing, and the time it takes to manually correlate and contextualize it.
How Can Singularity Signal Help My Organization?
Singularity Signal combines artificial intelligence (AI) and machine learning models with human-enriched intelligence and context to help you preempt even the most advanced attacks and derive tangible value from your threat intelligence investments.
This is achieved through the Singularity Signal AI engine, designed to process billions of signals in real-time. The Signal AI engine analyzes data gathered from the SentinelOne Singularity user base, as well as a global dataset of open source, commercial, and SIGINT feeds. This provides our researchers with unique insights into the probability of attacks and enables them to perform continuous threat modeling in an effort to predict adversaries' next moves.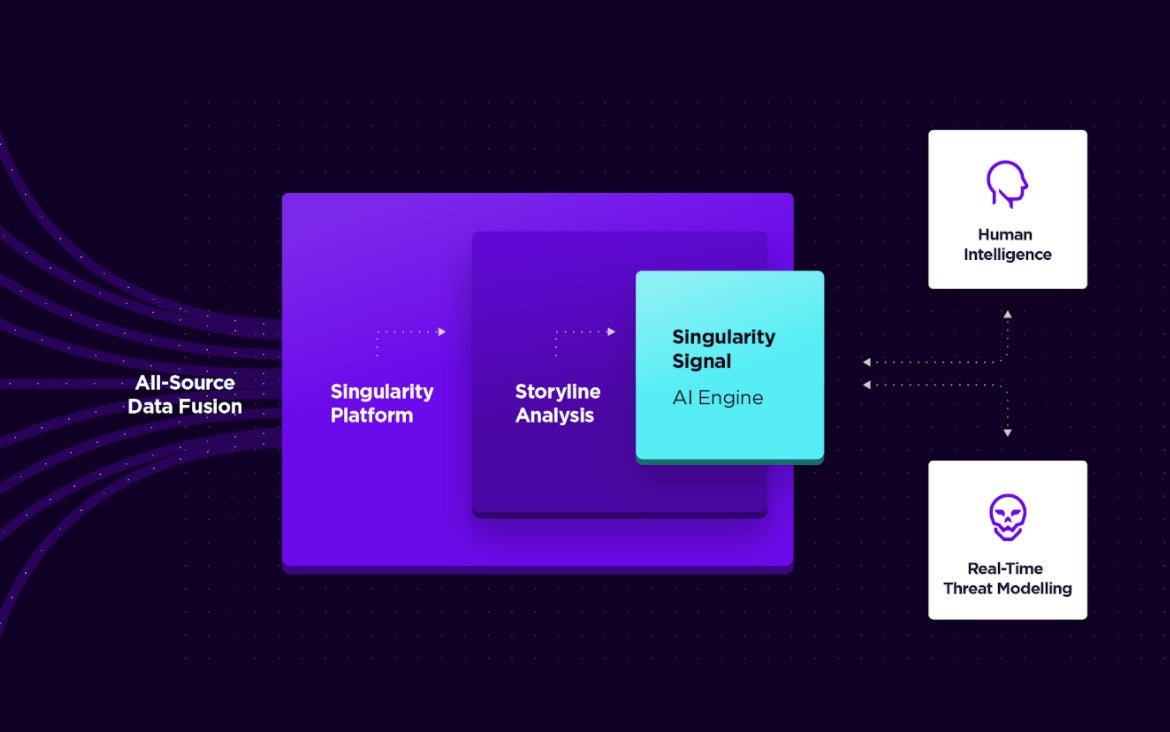 With Singularity Signal, you gain a complete, tailored picture of how you are impacted by advanced persistent threats (APTs), nation-state groups, and emergent attacks such as zero-days through real-time enrichment of tactics, techniques, and procedures (TTPs), ongoing threat intelligence reporting curated by our experts, and easy integration of custom intelligence sources through the Singularity Marketplace.
Singularity Signal addresses the data problem in CTI and empowers human threat researchers and security analysts to make informed, data-backed decisions. This helps you take a more proactive, more automated, and more informed approach to your defenses.
Summary
SentinelOne is committed to helping customers to become proactive with their cybersecurity programs. Recent attacks have demonstrated the importance of understanding adversaries and how they operate in order to reduce their attack surface. Singularity Signal empowers modern security teams to break down the common barriers to running a CTI program by optimizing both artificial- and human-based intelligence, and mastering swathes of cyber data at scale.
For more information, join the Singularity Signal webinar or request a demo.