Singularity™ Product Tours
Point and Click Guided Tour Highlighting Key Product Capabilities of the SentinelOne Singularity Platform
Explore the Singularity Platform
Cybersecurity Built for the Unknown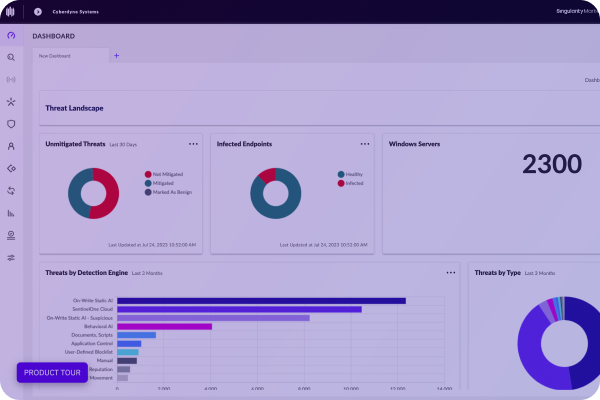 Product Tour
Singularity
Endpoint
AI-powered endpoint
detection and response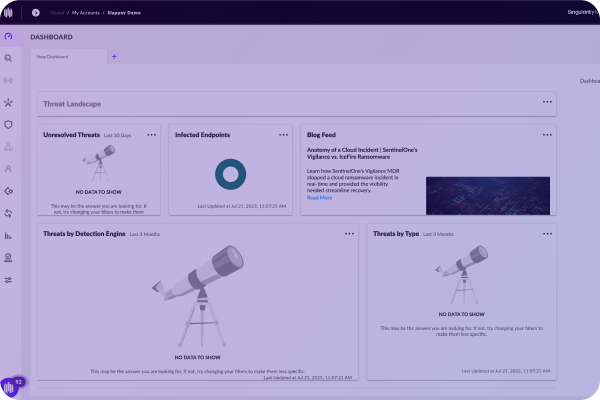 Product Tour
Singularity Cloud
Workload Security
Real-time CWPP for VMs,
containers, K8s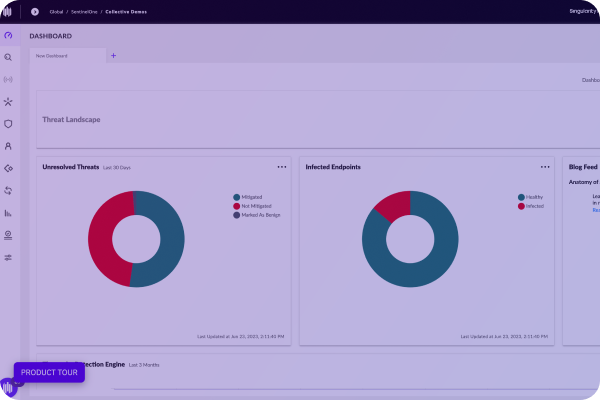 Product Tour
Singularity
RangerAD
Active Directory assessment
and remediation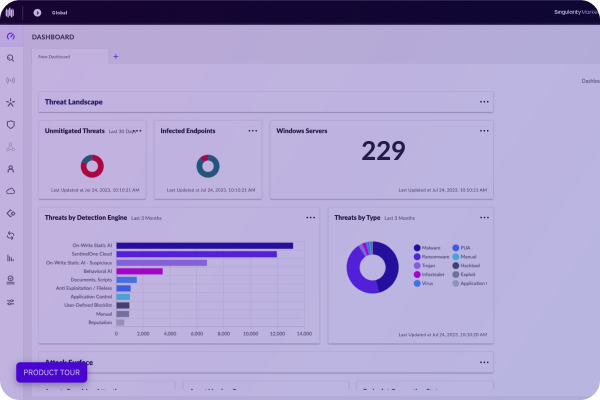 Product Tour
Singularity
Ranger Insights
Assess and minimize risk to your
attack surface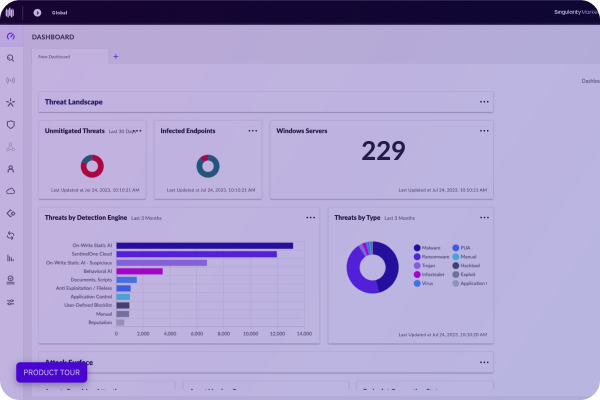 Product Tour
Singularity
Ranger Insights
Assess and minimize risk to your
attack surface
Ready to Try
the Singularity
Platform?
Unrivaled Cloud Visibility, Protection, Detection, and Response - Without Compromising Performance.
Stopping Threats at Faster Speed, Greater Scale, and Higher Accuracy Than Humanly Possible.
Create Actionable Insights, and Reduce Spend With SentinelOne Security DataLake.
A Leader in
the 2022 Magic
Quadrant for Endpoint
Protection Platforms
100% Protection.
100% Detection.
Zero Delays.
3 years running.
4.8/5 Rating Across EPP, EDR, and CWPP