White-Glove
Your SentinelOne Experience
Technical Account Management (TAM) augments your Enterprise Support service with a designated contact and advocate at SentinelOne. Your Technical Account Manager develops an intimate understanding of your unique environment and security goals, allowing them to better set you up for long term success and optimize product experience.
Count on a single trusted contact for your support ticket handling and issue escalation
Receive ongoing guidance related to deployment, agent upgrades, and best practices
Better understand your program performance with regular health checks and reviews
Service That
Grows with Your Organization
With TAM, you can ensure the ongoing evolution of your endpoint security program through a regular cadence of health checks and consultations.
Frequent ticket resolutions and sync calls
Ongoing knowledge transfer and reporting for trends and improvement opportunities
Annual business reviews and enterprise-scale recommendations
Go Beyond Traditional Tech Support
Learn how TAM can bring even more value to your end-to-end customer experience.
Advised Deployment
Set up your SentinelOne products based on our TAMs' best practices and the unique needs of your organization.
Tailored Guidance & Service
Rely on your TAM to provide solutions and recommendations in the specific context of your business.
Quarterly Health Checks
Gauge your product performance and progress, then adjust course with tailored recommendations.
In-Product Optimisation
Better understand how capabilities available in the Singularity platform can solve for your challenges and achieve program goals.
Personalized Ticket Handling
Go through one centralized contact for support ticket handing and—when necessary—issue escalation.
Internal Advocacy
Create a communication channel with our Product, Service, and Engineering teams for potential issues and additional feedback.
Choose Your Service Level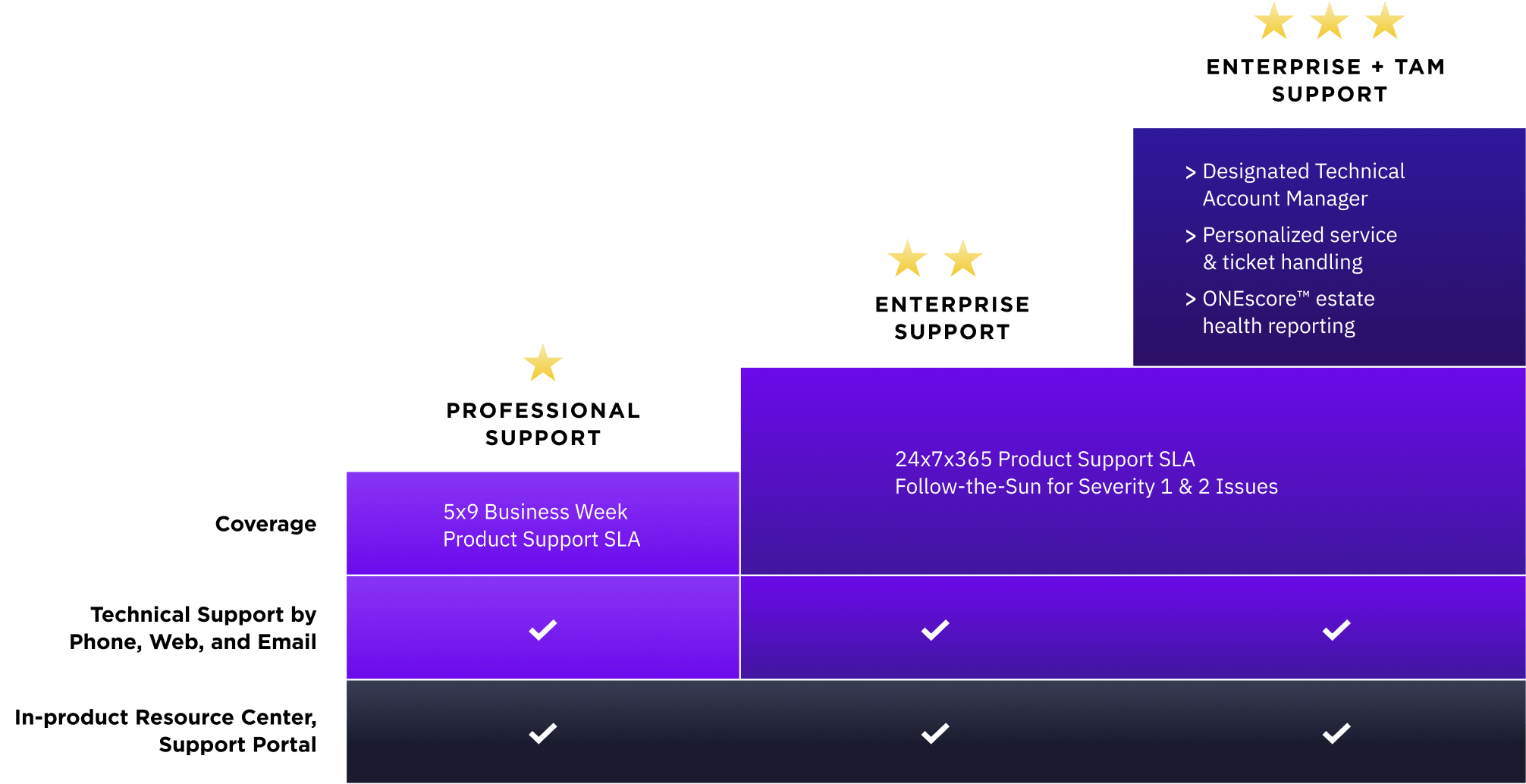 Trusted by Thousands Worldwide
Hear why our customers recommend and rely on SentinelOne

SentinelOne smokes the competition. By far the most superior EDR platform I have seen or worked with in my 14+ years in cyber security.
Sr. Director, Cybersecurity
Retail
1B-3B USD

Great technical solution,
excellent support and
service, continuous
evolution.
Global CISO
Media
1B-3B USD

SentinelOne believes in their product and that is clear in the delivery in the solution.
Head of Security Operations
Manufacturing
30B+ USD