We did it again! For the second year in a row, we were Recommended, achieving a 97.7% security effectiveness score with a 98.3% overall capability score for TCO.
We are delighted to announce that the results of the highly anticipated Advanced Endpoint Protection (AEP) 2.0 Group Test are now available.Twenty of the industry's leading AEP vendors participated in this test, and our place in the SVM reflects 100% block rate in 5/8 of the test's attack categories and high TCO ratings.
Highlights of the SentinelOne results:
Achieved a 97.7% security effectiveness score, designating it one of the highest scores in the test

Blocked 100% of malware delivered using HTTP

100% of malware delivered using email

100% of malware delivered via documents and scripts

100% of malware delivered via an offline mechanism

100% block rate of evasions

Recorded a 0% false positive rate, correctly identifying and allowing benign content to run

Excelled among market leaders in low total cost of ownership
Get the full report, and join our joint webinar with NSS Labs.
SentinelOne remains committed to public testing
Cybersecurity is a crowded space in which thousands of companies operate. CISOs are occasionally bombarded with many solutions claiming to stop the next attacks. Given this. dynamic public testing using real samples becomes even more critical.
We continue to lead the pack and innovate with our static and behavioral AI technologies, powered by deep visibility. Since the test was done, look at the value we've added to our customers: Deep Visibility – our integrated EDR capability that give insights to any operation of the agents, including the blind spot of encrypted traffic, MSSP console offering, vulnerability management that is simple and allows you to save more money on additional products, insights reports and all these covering our Windows, wining macOS and Linux devices. A sneak peek of what is coming: a new approach to catch Koadic Command & Control Remote Access Toolkit, preventing Windows Subsystem for Linux (WSL)  (also known as hackers heaven, as it allows running Linux malware of top of Windows devices) and more. We are also revamping the console/workflows to help with detection and automation.
The total cost of ownership (TCO)
The TCO is affected by the overall cost of product purchase, deployment, maintenance, and upkeep. For the 2nd year in a row, we performed well, differentiated by 2 dollars per year for 500 agents from the top.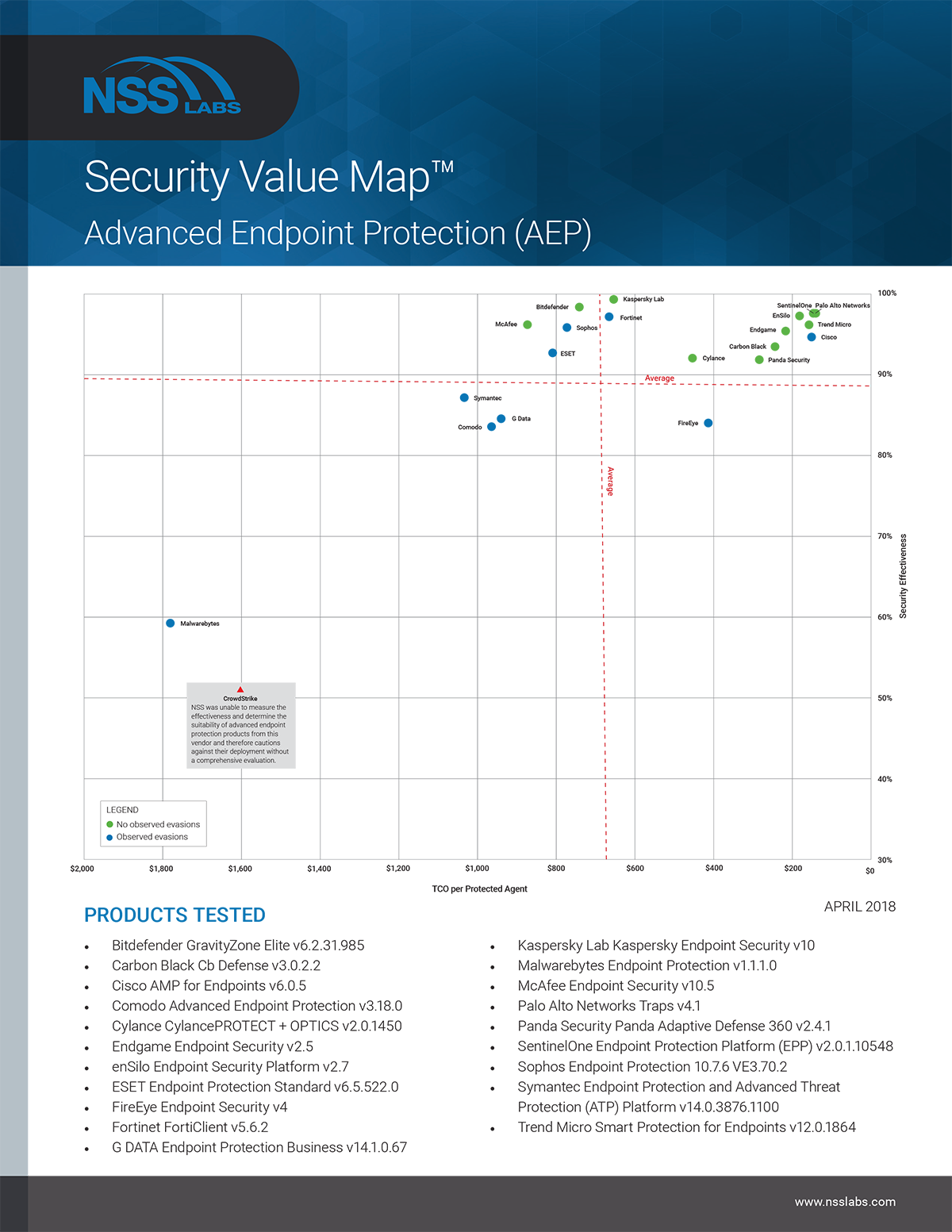 Why not 100%
There are two categories where our score was not at the top, blended and unknown threats. These had very few samples. For prevention, SentinelOne implements several detection layers, including static AI, and multiple behavioral AI engines. For these engines, we rely on behavioral activities. That said, in these categories, many did not run or run only in very particular scenario (like only on a mouse click). When these situations did not trigger malicious activities, we did not convict them. This is what enables us to be deployed on thousands of organizations across the globe while minimizing the undesirable impact of false positives.
How do I get a Demo of SentinelOne?
You can request a demo of SentinelOne by filling out the form here.  We offer free 30-day evaluations for qualified opportunities to test our product in their environment.