SentinelOne Receives Recommended Rating in NSS Labs Advanced Endpoint Protection Report
Endpoint Protection Platform Earns 100 Percent Block Rate Across Five Test Categories With a Zero Percent False Positive Rate
Mountain View, Calif. – April 17, 2018 – SentinelOne, the autonomous endpoint protection company, today announced that it received a Recommended Rating in NSS Labs Advanced Endpoint Protection Group Test. The testing revealed that the SentinelOne Endpoint Protection Platform (EPP) excelled with 97.7 percent security effectiveness, low total cost of ownership and high performance detection scores. SentinelOne ranked as the top next-gen endpoint vendor in the Security Value Map for security effectiveness and total cost of ownership.
Key findings of the report include:
     

The SentinelOne Endpoint Protection Platform achieved a 97.7 percent security effectiveness score, designating it one of the highest scores in the test

     The SentinelOne Endpoint Protection Platform blocked 100 percent of malware delivered using HTTP, 100 percent of malware delivered using email, 100 percent of malware delivered via documents and scripts, and 100 percent of malware delivered via offline mechanism

     During the evasions test, the SentinelOne Endpoint Protection Platform achieved a block rate of 100 percent

     SentinelOne recorded a zero percent false positive rate, correctly identifying and allowing benign content to run

     SentinelOne excelled among market leaders in low total cost of ownership
"Antivirus and other endpoint solutions have focused on binary and signature-based malware prevention since the 1980s—but today, attacks are incredibly sophisticated and attackers have become adept at bypassing these legacy approaches," said David Ginat, VP of R&D, SentinelOne. "At SentinelOne, we continue to shape the future of endpoint security; receiving such a security effectiveness rating is a testament to SentinelOne delivering the most advanced and effective single agent EPP+EDR offering on the market today."
The SentinelOne Endpoint Protection Platform tackles problems legacy antivirus and many other next-generation endpoint security solutions simply can't – and replaces legacy antivirus solutions in over 80 percent of new deployments. Using machine learning and AI to dynamically analyze all low-level processes running on the endpoint device, the platform predicts malicious behavior and stops attacks from spreading, so the threats are detected before they are ever granted access to network resources. This happens much faster than traditional AVs would allow and includes stopping zero-day attacks.
"NSS Labs is focused on empowering enterprises to make informed decisions based on independent real-world testing results," said Vikram Phatak, CEO, NSS Labs. "During the testing for this year's report, the SentinelOne Endpoint Protection Platform consistently demonstrated strong security effectiveness, which we believe makes SentinelOne an optimal choice for any business looking to improve its threat protection with endpoint security technologies."
The 2018 Advanced Endpoint Protection (AEP) Report conducted by NSS Labs tested solutions from 20 market leaders over the course of the past six months. The report provides empirical data and objective test results that enable organizations to make educated decisions about purchasing and optimizing security infrastructure products and services. To download the full 2018 Advanced Endpoint Protection Report, please visit here. SentinelOne will be sharing test results at the RSA Conference, Booth #935 Moscone South, as well as hosting a joint webinar with NSS on Thursday, May 24 at 8AM PST. Webinar registration is available here.
About SentinelOne
SentinelOne delivers autonomous endpoint protection through a single agent that successfully prevents, detects and responds to attacks across all major vectors. Designed for extreme ease of use, the S1 platform saves customers time by applying AI to automatically eliminate threats in real time for both on premise and cloud environments and is the only solution to provide full visibility across networks directly from the endpoint. To learn more visit sentinelone.com or follow us at @SentinelOne, on LinkedIn or Facebook.
Contact:
Maryellen Marini
fama PR for SentinelOne
[email protected]
617-986-5035
What's New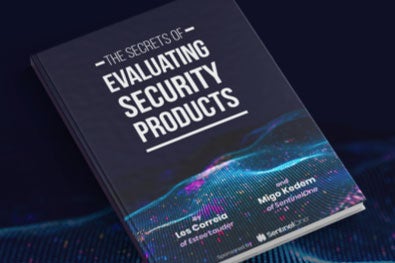 eBook
The Secrets of Evaluating Security Products
Choosing the right security products to suit your business is a serious challenge.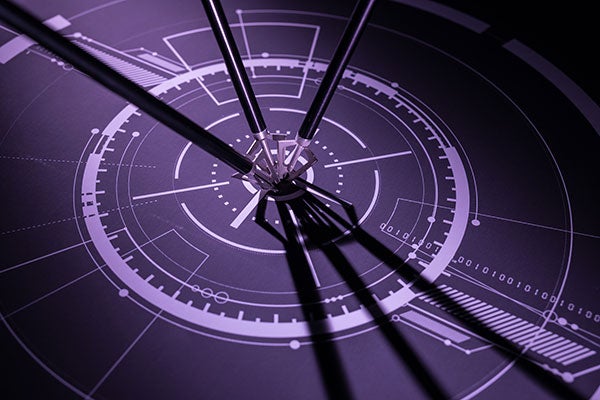 Live Demo
SentinelOne ActiveEDR
Detect Cyber Attacks without any prior knowledge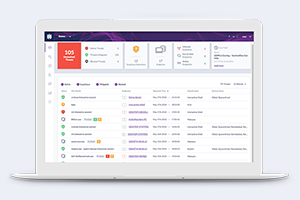 Live Demo
Endpoint Protection Platform Free Demo
Interested in seeing us in action?