Another amazing day at RSA 2018!  Yesterday our blog was focused on the validation of how SentinelOne is addressing the needs of the market.  Our RSA Day 3 blog is all about our "Friends with Benefits," or in other words, our partner and integration alliances.   
Integrations with Microsoft, Phantom/Splunk, SonicWall, and Fortinet
As a vendor, it is one thing to talk about how you can integrate with other vendors; it's a whole other story when these vendors are willing to present about the partnership on your behalf!  This is especially compelling when those companies are of the likes of (in no particular order) Microsoft, Phantom/Splunk, SonicWall, and Fortinet.  We have had continuous presentations at RSA by all of these fantastic companies.
In order to address the increasingly complex threat landscape that we face, it takes a village.
An environment with siloed, independent solutions is both ineffective and unscalable.  Today's advanced threats require a security ecosystem with solutions that integrate and complement each other.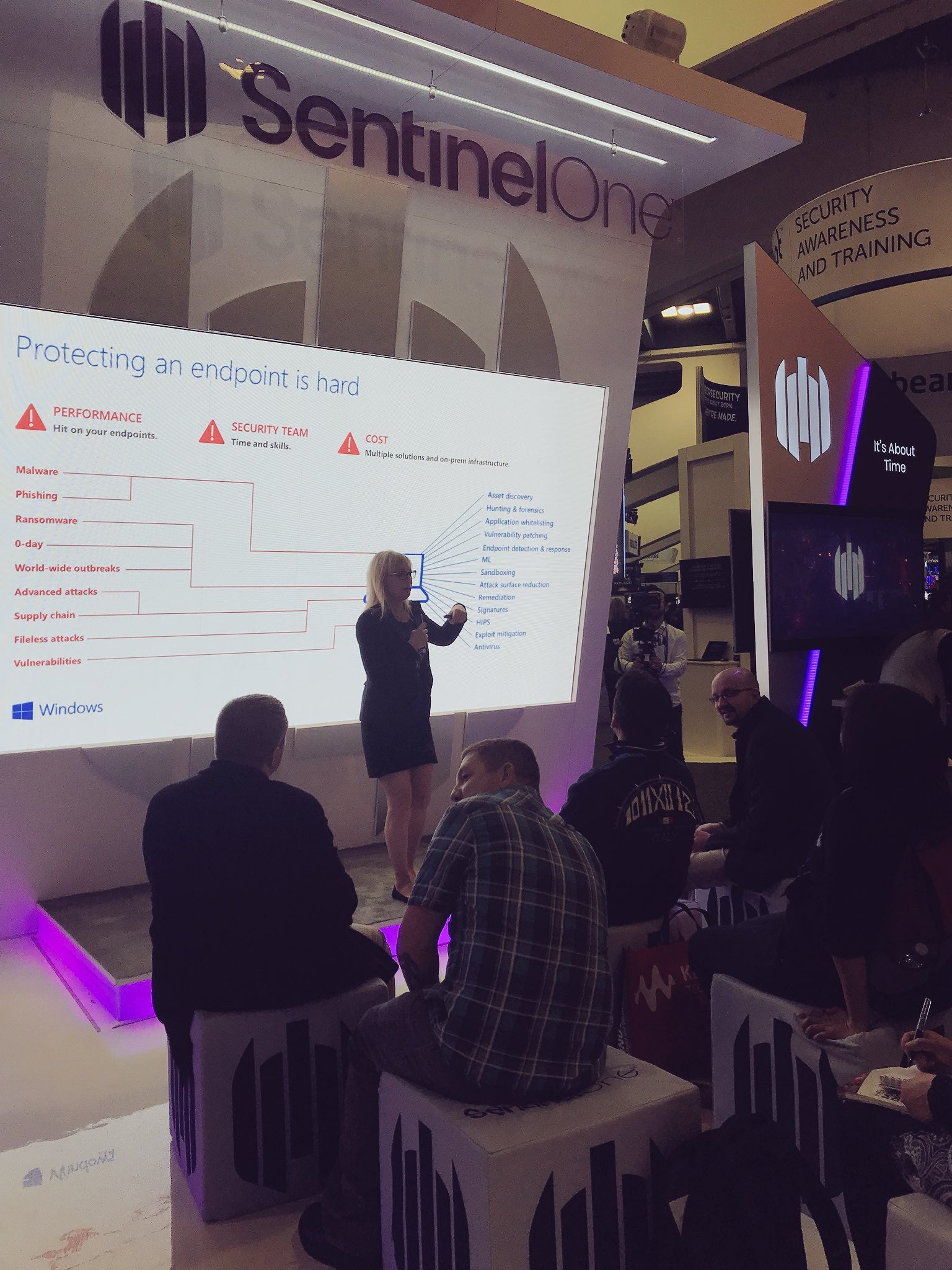 API is the key
When we built the SentinelOne platform, we realized that having this capability would be critical. Our open APIs comes with over 250 capabilities, which is the most robust in the endpoint space. Because of this, we have become very friendly for other companies to be able to integrate with us. Working together makes us all stronger. Why go after today's advanced threats alone when you could bring your friends along? Creating a security fabric of solutions that talk to each other not only increases your security posture but also enables organizations to respond much more efficiently.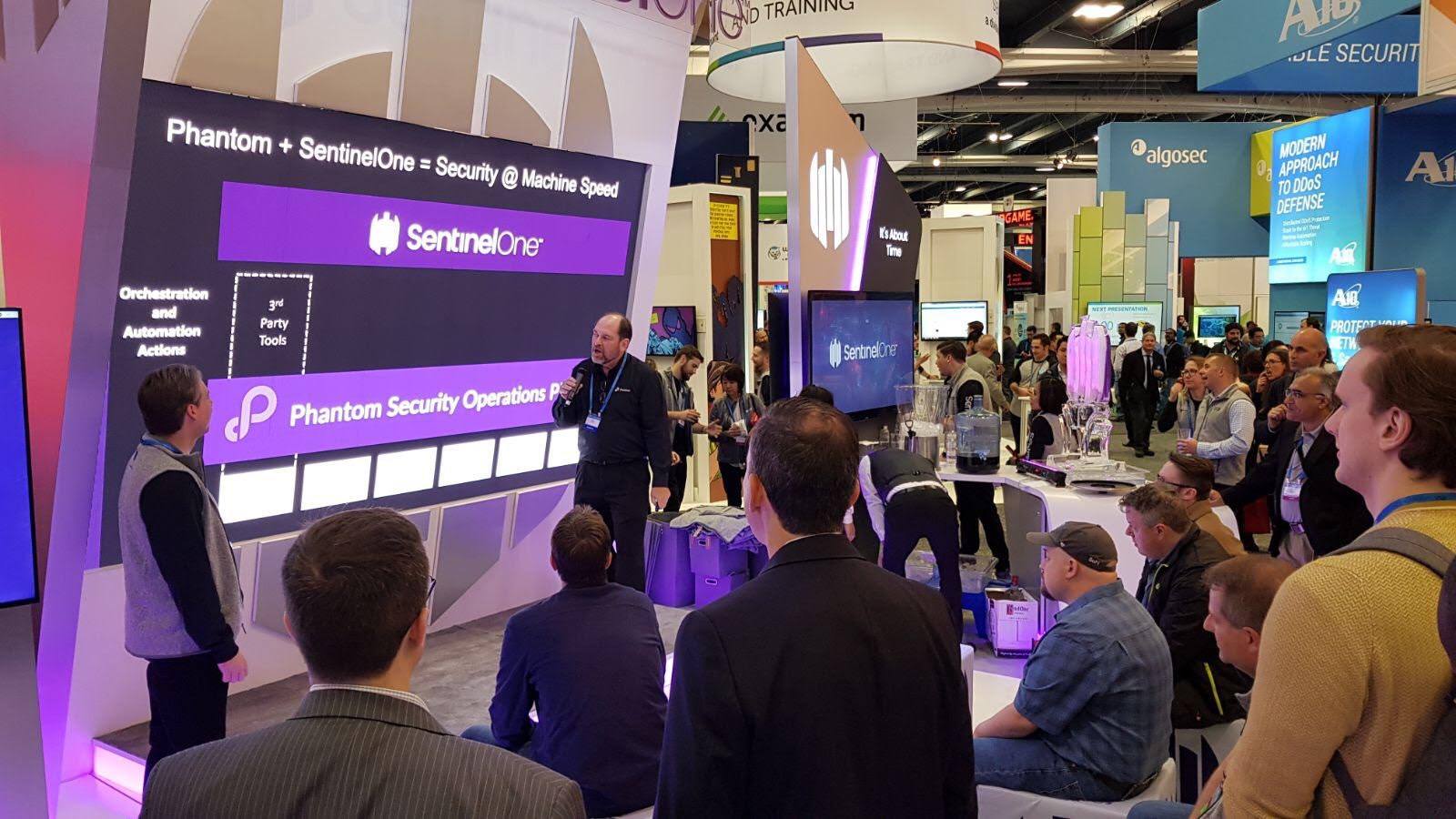 Here at SentinelOne we look forward to further nurturing our industry partnerships and making the world a safer place!

Tomorrow is our last day at RSA. If you have yet to visit us at booth #935 Moscone South, please stop by and experience these integrations in our demo booths.  And if you're already stopped by, feel free to visit again to learn more about who we are and how we can help you save time and protect more.