The ONE reason to visit SentinelOne's RSA 2019 booth, S #1527, is to witness ActiveEDR: we're autonomously delivering prevention, detection, response, and hunting.  Get ready to see us take endpoint to places it's never been before!
One Platform. One Agent. One Workflow. Zero Breaches.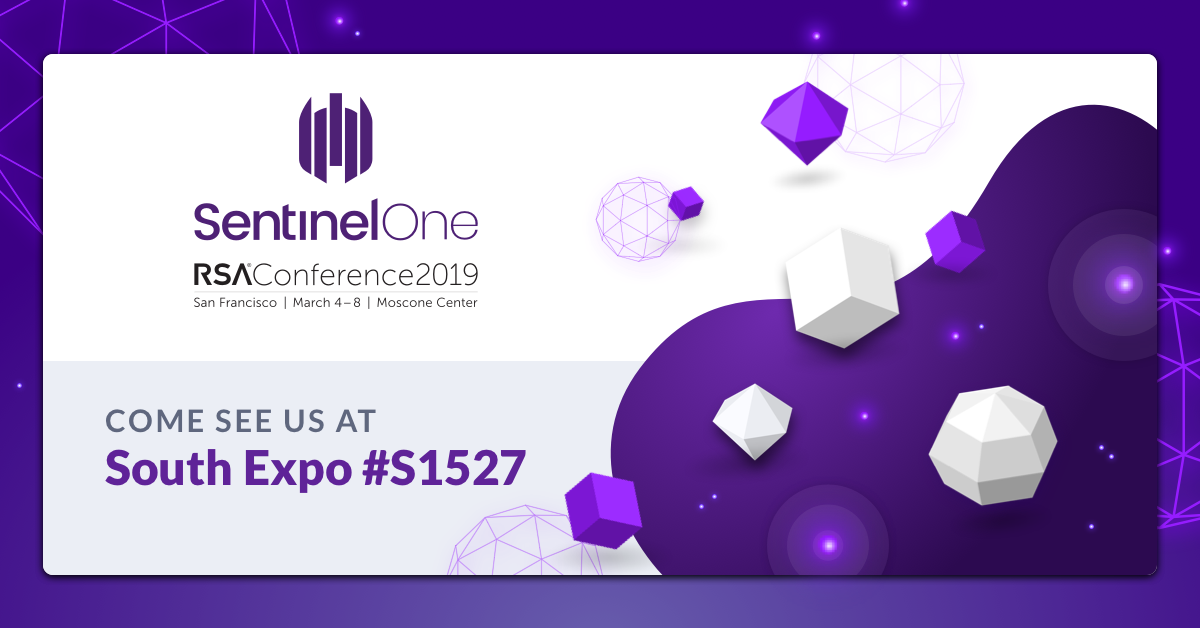 2018 exceeded our wildest expectations.  It was a year of monumental growth and exciting accomplishments:
Showcased the effectiveness of SentinelOne's autonomous agent platform the MITRE ATT&CK Evaluation   
Accelerated channel partner program with 350% year-over-year global revenue growth  
Received NSS Labs "Recommended" rating in the Advanced Endpoint Protection Report and a perfect score (6/6/6) in AV-Test's evaluation
Partnered with Continuum, providing the sizable and growing MSP Market with the leading next-generation endpoint platform
Became the first next-generation endpoint solution to provide a full cloud and on-prem multi-tenancy capability, allowing enterprise and global customers to manage their assets with ease while allowing MSSPs to use the SentinelOne solution to scale their businesses
Released the Nexus embedded AI SDK, enabling threat prevention in non-endpoint attack surfaces such as Cato Networks
Announced new AV suite features like device control and endpoint firewall control
Achieved ISO 27001 certification
Granted a patent for our proprietary automated malware remediation technology
Partnered with Exabeam, Cofense, JASK, Arete Advisors, Avid Secure, Luminate, Sumologic, Lookout, and more!
Expanded to Eugene's flourishing tech ecosystem with a new Oregon office

We did all this (and had a lot of fun doing it!) for ONE reason: you, our customers!  And the most rewarding aspect of everything was receiving two Gartner Customers' Choice designations for BOTH EPP (endpoint protection platforms) and EDR (endpoint detection and response) categories.

There's only one option when it comes to selecting your next-gen endpoint protection platform: SentinelOne.  
We're looking forward to RSA with exciting announcements – schedule a meeting with us and come by our booth to learn more about how our technology and team are changing cybersecurity!