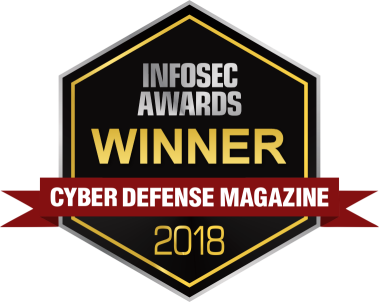 April has been an exciting month here at SentinelOne, between our new brand launch, a huge RSA, AnyCloud coverage, the addition of Risk and Vulnerability Management capabilities in our platform, top-rated next-gen endpoint solution in NSS report, some exciting award wins, and the list goes on! To add on to all the great momentum, we are proud to share that our Endpoint Protection Platform was named a winner in the Next-Gen Endpoint Security category of this year's Cyber Defense Magazine InfoSec Awards.
Cyber Defense Magazine examined nearly 3,000 companies and selected the best Infosec vendors to ensure your organization is ahead of the next big threat, and we are honored to be included on this year's list. Here at SentinelOne, we truly want to help you get ahead of the next breach and save time —and are on a non-stop mission to help you stop the cyber-criminals, hackers, hacktivists, and cyber terrorists who cause a threat against your organization's critical infrastructure.
Our Endpoint Protection Platform predicts malicious behavior across multiple threat vectors and closes the vulnerability gap between detection and response at machine speed. And, we are proud to say that we are the only next-gen endpoint protection platform that can be deployed for both on-premise and cloud environments—as well as the only fully converged EPP and EDR in one agent on the market.
Plus, SentinelOne does not require any prior knowledge of an attack or signatures to detect and remediate. Our automated EDR capabilities can deploy rollback functionality post-execution to return a computer to a pre-infected state, in as little as a matter of minutes.
So, what are you waiting for? To evaluate the SentinelOne Endpoint Protection Platform for yourself, please send us an email at [email protected], and we'd be happy to show you why we are the top-rated endpoint solution in the industry.