Today, we are excited to launch S Ventures, a $100M fund investing in the next generation of category-defining security and data companies.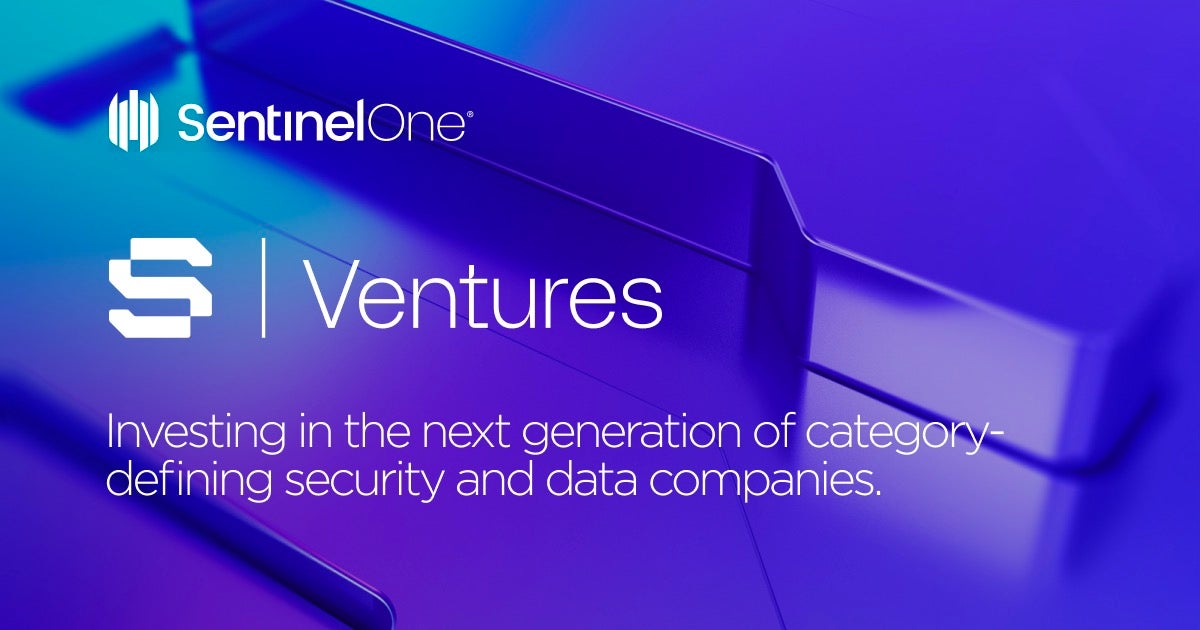 Tomer Weingarten co-founded SentinelOne nearly ten years ago with the premise that the cybersecurity challenges facing the world could only be solved through the power of data and AI. Within data and AI, we gain new insights and more intelligent approaches to accomplishing the day-to-day tasks that limit the potential of security and IT teams. Tomer and the greater SentinelOne team saw our role as more than just a technology vendor, but a force for good within cybersecurity. We remain a founder-led business, and our approach to security has led to us becoming one of the fastest-growing public software companies on the market.
We've also seen how AI and data empower security and adjacent disciplines; our DataSet product, originating from our acquisition of Scalyr in 2021, is the backend infrastructure powering ingestion, investigation, and analytics capabilities in our Singularity XDR platform. We've also externalized this technology to help DevOps, engineering, and IT teams solve the same data use cases we did.
As we look ahead to the next decade and beyond, we see the potential for AI and data to be applied to many challenges – this drives the need to build an entirely new ecosystem of companies. With a significant part of SentinelOne's success a result of our partner-first approach to the business, we believe we can take this one step further to innovate beyond our own four walls.
Our initial portfolio companies share our mission to tackle enterprise-level challenges with innovative, intelligent approaches:
SentinelOne has forged the journey from startup to hypergrowth, and we are now looking to leverage this experience in providing valuable help to companies and founders charting their own paths today.
Some of the value we will offer through S Ventures includes:
Access to SentinelOne experts and leaders

– lessons from building and running a hypergrowth company, being on the front lines of security, and building data platforms that solve real customer pain points

Enhanced exposure across the SentinelOne ecosystem

– CISOs, customers, and partners
Product integration and GTM enablement

– through the Singularity Marketplace and access to the DataSet platform to build and grow data-intensive products
Our motto is to be a "force for good" for our customers, employees, shareholders, partners, and society.  With S Ventures, we want to be a force multiplier in helping establish, guide, and scale an entirely new generation of security and data companies.
To learn more about S Ventures, visit us here.
S Ventures
Investing in the next generation of category-defining security and data companies.