Las Vegas, have you been enjoying this year's Black Hat USA event so far? The SentinelOne team is pumped to enter our second day with you both in person, and virtually. Each year, Black Hat brings security researchers and defenders, hackers and cyber enthusiasts all together for a week of intensive training, cutting-edge technical briefs, and interactive demos and business halls. We like to say that there's something for everyone at an event like this!
On Day One of Black Hat 2022, we unveiled a new partnership with asset intelligence company, Armis, launched our latest autonomous solution, XDR Ingest, and hosted two threat research sessions focused on data-focused security and the realities of cyber war. For today's blog, we'll cover Day Two of our time here and share all the details about special announcements and speaker sessions so you don't miss a thing.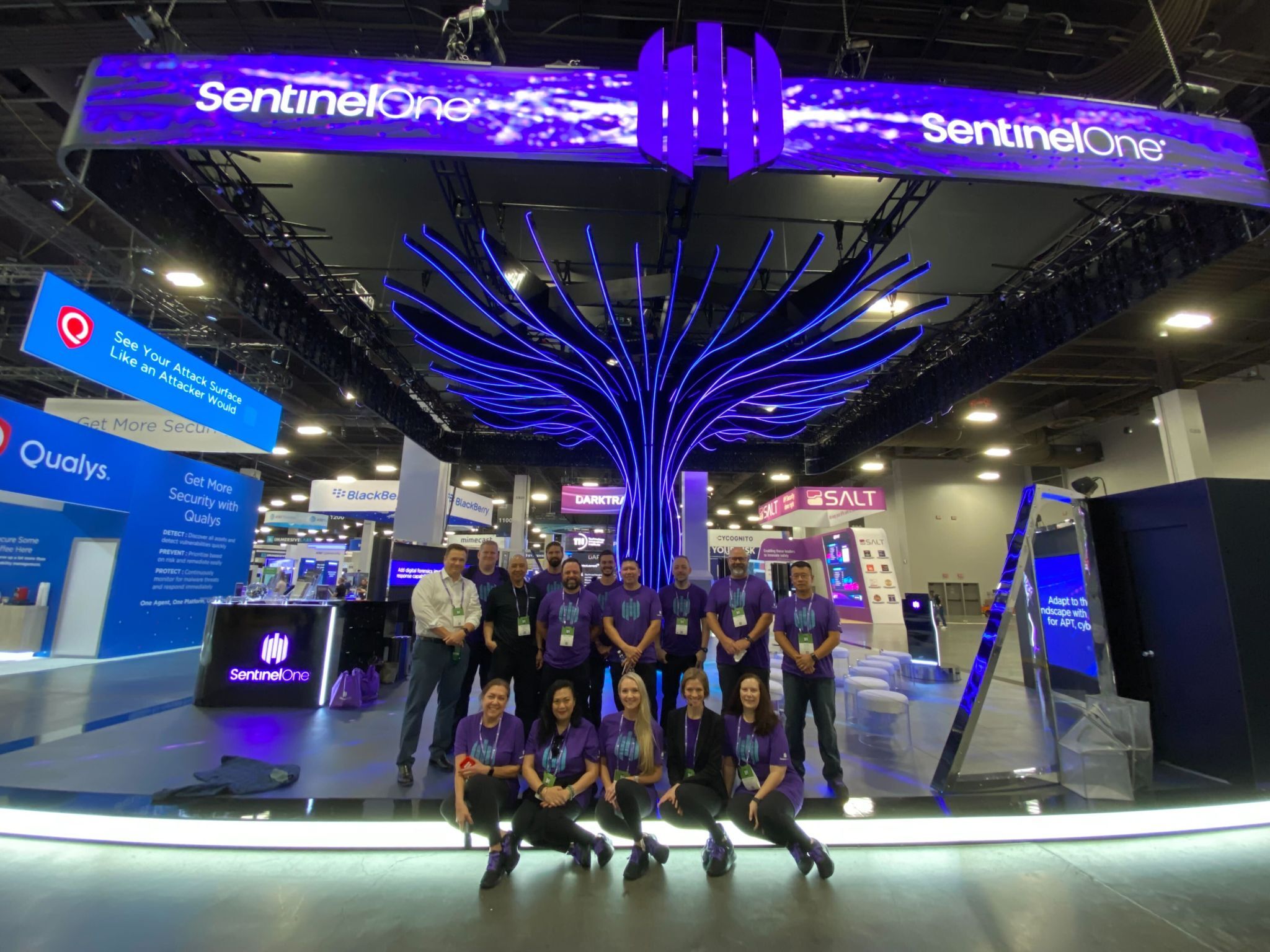 Event Announcements
SentinelOne Integrates with Proofpoint for Enhanced Ransomware Protection
We are pleased to announce a new integration with SentinelOne Singularity XDR and Proofpoint's Targeted Attack Protection (TAP) security solution. With this integration, enterprises receive multi-layered detection and response from email to endpoint, cloud, and identity management, protecting both your greatest assets and risks: your people. Proofpoint TAP offers unique visibility into email-based threats and streams data to the SentinelOne Singularity XDR platform for defense-in-depth protection.
According to recent Proofpoint research, 83% of organizations experienced at least one successful email-based phishing attack in 2021 alone. With threats coming from various sources, threat actors continue to target the weakest link they can find – humans. The integration aligns Proofpoint and SentinelOne together to solve this problem by securing email inboxes and preventing threats associated with their users.
For more information, visit www.sentinelone.com. You can also learn more about Proofpoint's people-centric solutions at www.proofpoint.com.
Event Highlights
Catch our final industry-leading threat research session at Black Hat today!
"Charged by an Elephant – An APT Fabricating Evidence to Throw You in Jail"
SentinelOne Speakers: Juan Andres Guerrero-Saade, Tom Hegel
Where: South Pacific F (Level 1)
When: Thursday, August 11, 3:20pm-4:00pm
Session Summary: It's easy to forget the human cost of state-sponsored threats operating with impunity. While we often think of espionage, intellectual property theft, or financial gain as the objectives of these cyber operations, there's a far more insidious motivation that flies under the radar – APTs fabricating evidence to frame and incarcerate vulnerable opponents. This talk focuses on the activities of ModifiedElephant, a threat actor operating for at least a decade with ties to the commercial surveillance industry. This cluster of activity represents a critically underreported dimension of how technology can be abused to silence critics.
Congrats to both Juan Andres and Tom for a great turn out at yesterday's sessions!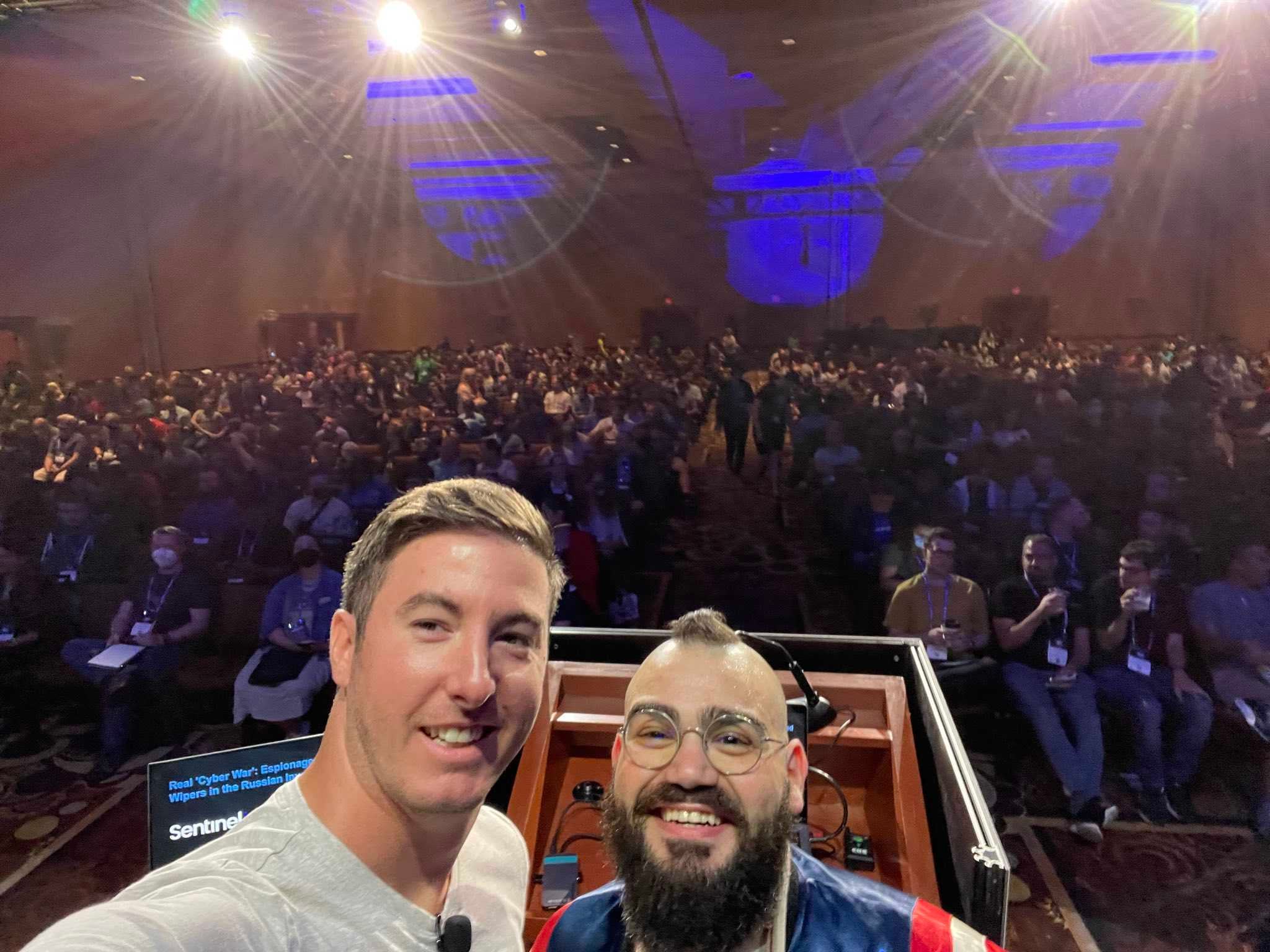 Catch the S1 Team Before You Go!
It's the final day at this year's Black Hat so stop by the SentinelOne booth (#1120) before the day is out. Whether you'd like to chat more about our collaborations with Armis and Proofpoint or get a live demo of our new XDR Ingest solution, we'd love to connect with you. There's still time to schedule a meeting with our executives and R&D squad here.
And, as always, we've got lots of event swag to giveaway too! Make sure you come visit us and pick up your exclusive, S1-branded Black Hat t-shirt and more.