As I prepare to celebrate my third Mother's Day with two kids under three, I wonder how the time moves so fast. It seems like only yesterday I was waiting for my daughter Luna to arrive. Two years later, Lukasz made us a party of four. As I work to balance it all – kids, work, home, family and friends – I have realized it's more of a blend. Priorities shift and change in the moment, and somehow, it all works. For me, it's the flexibility at work that makes it so.
I joined SentinelOne when I was seven-months pregnant with Luna, embarking on two new and challenging journeys simultaneously. I am grateful that I became a mom in a post-pandemic world, working remotely for a company that honors family first. All of this starts with gender-neutral parental leave.
Any Sentinel who welcomes a new child into the family regardless of gender or birthing status receives 16 weeks of fully paid parental leave and 2 weeks of part-time pay to ease the transition back to work. Being able to unplug and fully embrace the joy and shock of caring for a tiny human without the worry of pausing my career progression was a true gift; one that all parents deserve. Those first few months are precious, marked by constant fear and intense joy, and should be embraced fully without having to balance the blend of home and work life.
According to the State of Motherhood Report 2023, not all U.S. moms have the support at home and work to make it all work. 49% of the 10,000 women surveyed reported feeling burned out by motherhood and 58% identified being primarily responsible for managing both household and children. As many work to fill the literal plates of their family, their figurative plates are spilling over.
Making the workplace inclusive for working Moms is not just the right thing to do, it's good for the business. Mothers have a skill set that transfers well into the workplace, particularly in leadership. We are extremely efficient, great at multitasking, strong negotiators, and effective communicators. We weren't all born with an abundance of patience and empathy, but being a mother provides the best on-the-job training in those areas too!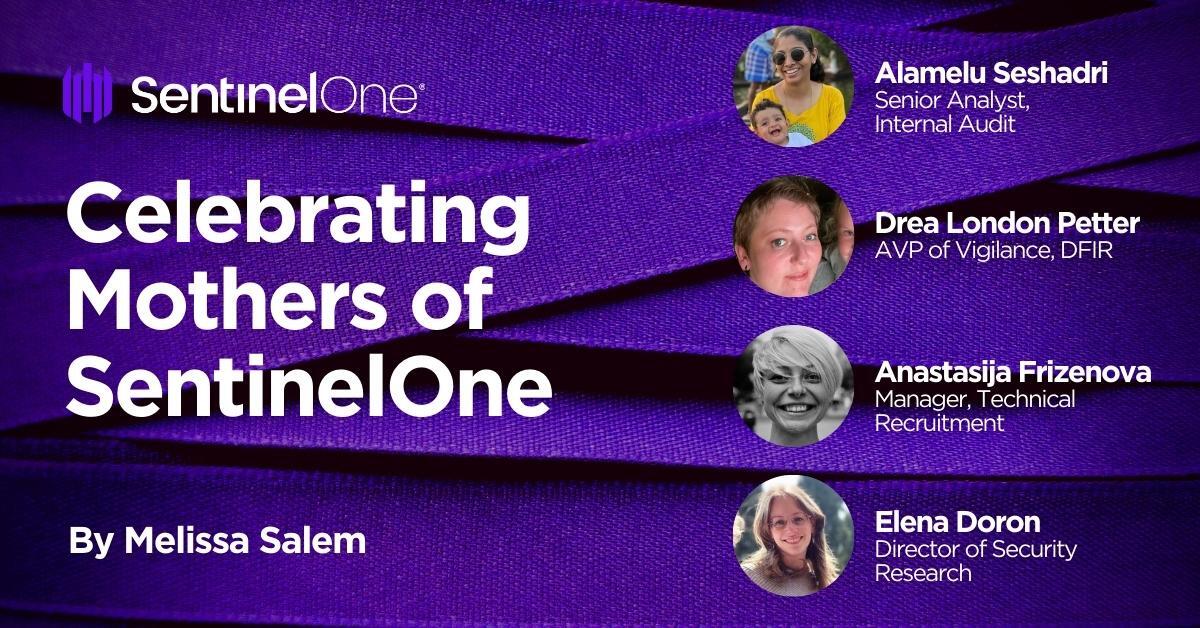 My motherhood journey has been enriched by my time and team at SentinelOne; a company that puts people first. It's no longer enough to have a generous leave policy. Leaders must ensure that there are practices in place to ensure women have a seat at the table AND a place in the pick up line. Working the needs of a family and the demands of our business into each day is not only accepted at SentinelOne – it's admired.
In celebration of Mother's Day, I spoke to fellow Sentinel Moms from around the globe to learn about their families and how they blend the demands of work and home.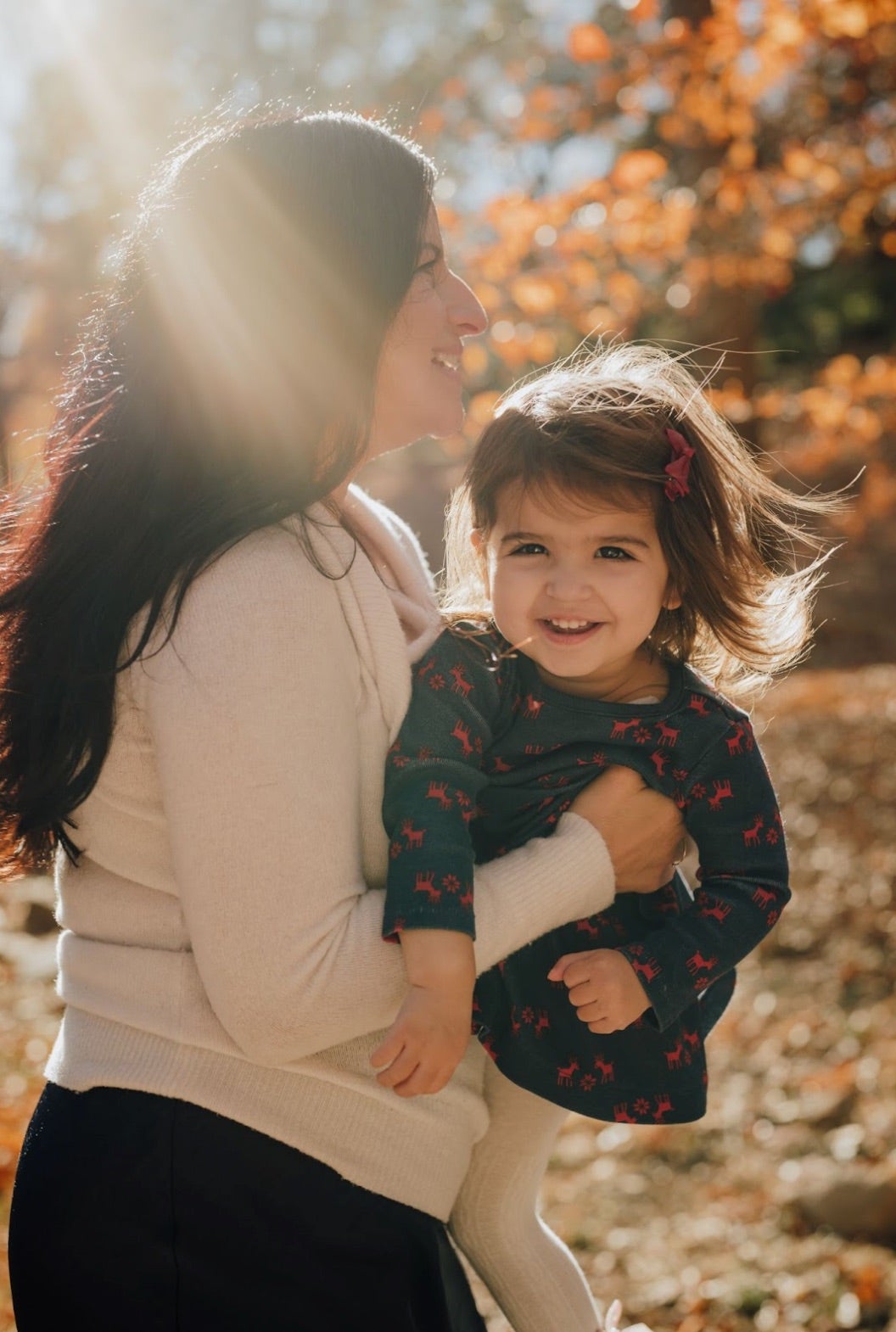 Meet Alamelu Seshadri, Senior Analyst, Internal Audit
Alamelu joined SentinelOne two years ago, and she welcomed her son Dehaleesh one year later. Since becoming a mother, she feels her time management and prioritization skills have greatly improved.
"I bring skills such as empathy, multi-tasking, and resilience to my professional role," said Alamelu. "This allows me to navigate the challenges of balancing work and family responsibilities gracefully and efficiently."
Working remotely out of her home in Chennai, India, Alamelu feels very supported by her peers from Internal Audit.
"My entire team is so understanding and supportive of my dual roles of professional and parent," said Alamelu. "This is instrumental in helping me manage my responsibilities effectively."
When asked how she has changed since becoming a mother, Alamelu said she's more focused, adaptable, and compassionate. Her advice to new working moms is simple: Do not hesitate to ask for help.
"Enjoy each day as it passes," said Alamelu. "These little munchkins grow faster by the day!"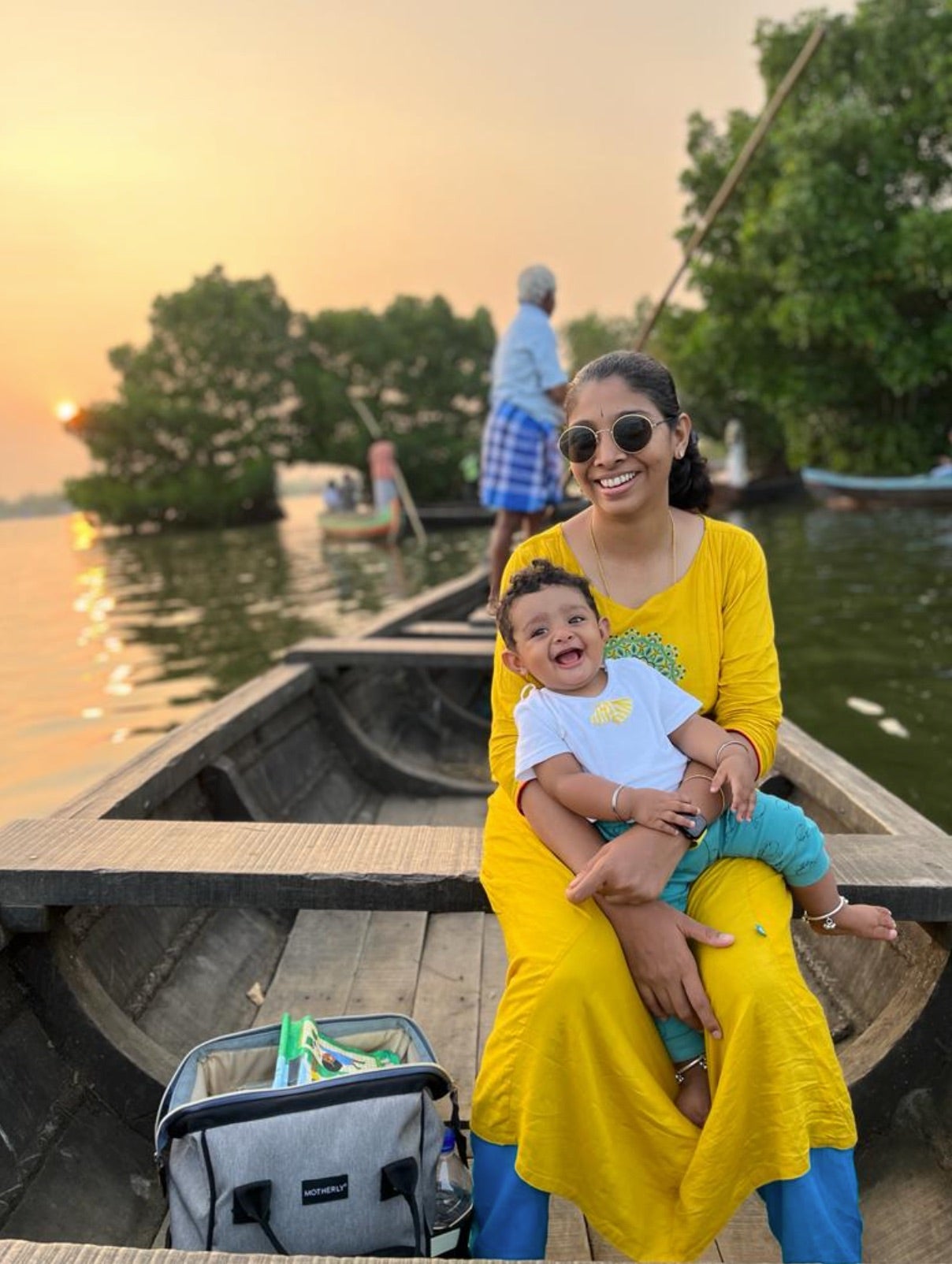 Meet Drea London Petter, AVP of Vigilance, DFIR
Based out of Orlando, Florida, the world's best playgrounds are in Drea's backyard! You won't hear her daughter Jordi (5) complain about a slow business day.
"I block calendar slots to pick up Jordi from school, and I hold myself accountable for one evening activity each day," said Drea. "On a slow day, we might visit the mouse. On busy days we walk to the playground or take a trip to the library."
Drea has been with SentinelOne for two years and said being a working mother has changed the way she approaches her career.
"I have become an 'integrator' of work and life," said Drea. "After bedtime, I often pickup where I left off with work. My calendar fits together like a puzzle. It may look complicated, but it works for me."
Drea specializes in crisis management and has never had a traditional 9-5 work schedule. Much like the team in Internal Audit, Drea's team is also supportive of her role as a parent. She describes the culture of her group as family-centric.
"We understand the demands on both sides and cover for each other when someone has bath time or bedtime during a client call," said Drea. "We share and treasure moments of our children with each other through many pictures and videos."
Drea's advice to working moms is not to be too hard on yourself and she encourages all people to lead with compassion in the workplace.
"Folks have a life. They have moments, they have pains, they have baggage," said Drea. "Being a parent requires grace. You need to give grace, and sometimes you need to ask for it. Perfection is impossible."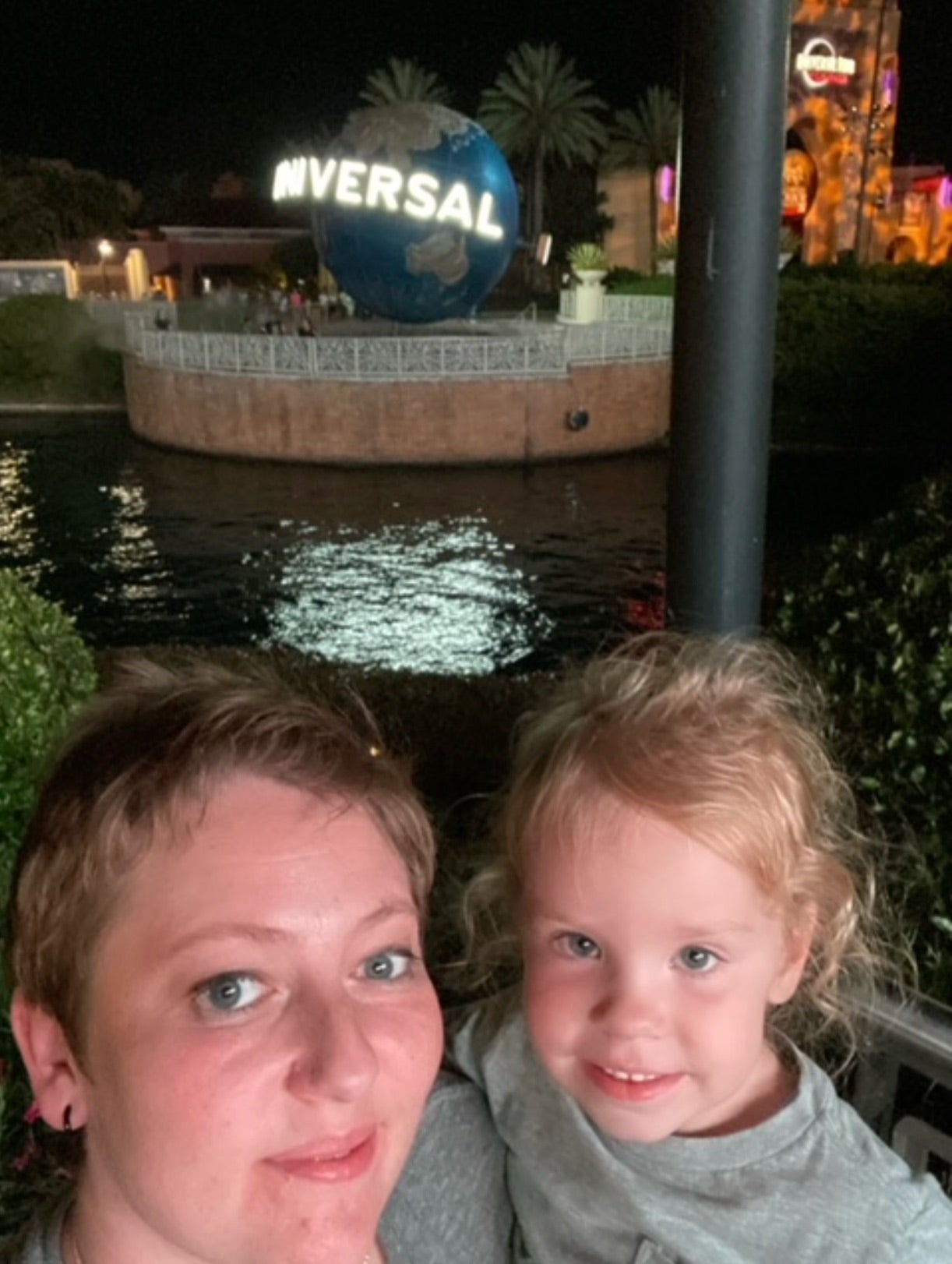 Meet Elena Doron, Director of Security Research
Elena has three children, Yair (8), Lia (6), and Ayala (1), and makes her home in Israel. She joined SentinelOne five months ago and is no stranger to the work-life blend. As Elena's family grew and changed, so did her career.
"After each child, I was happy to make career choices and adjustments," said Elena. "We change as our families grow, and our work needs to reflect that one way or another."
"One of the hardest things for a working mom is time management," said Elena. "Since becoming a mom, I am better at managing my time and much more effective during the time I have to work."
Elena appreciates the flexibility of working from home, helping her with balance during her longer working days. Her advice to working moms is to ditch the guilt and to consider the upside.
"I always think about not being able to take them to their favorite places after school or not inviting friends over because it's a long day at work," said Elena "The bright side is, I am able to show them hard work, relentlessness, and ambition. I am happier because I follow my dreams and I want that for my kids too."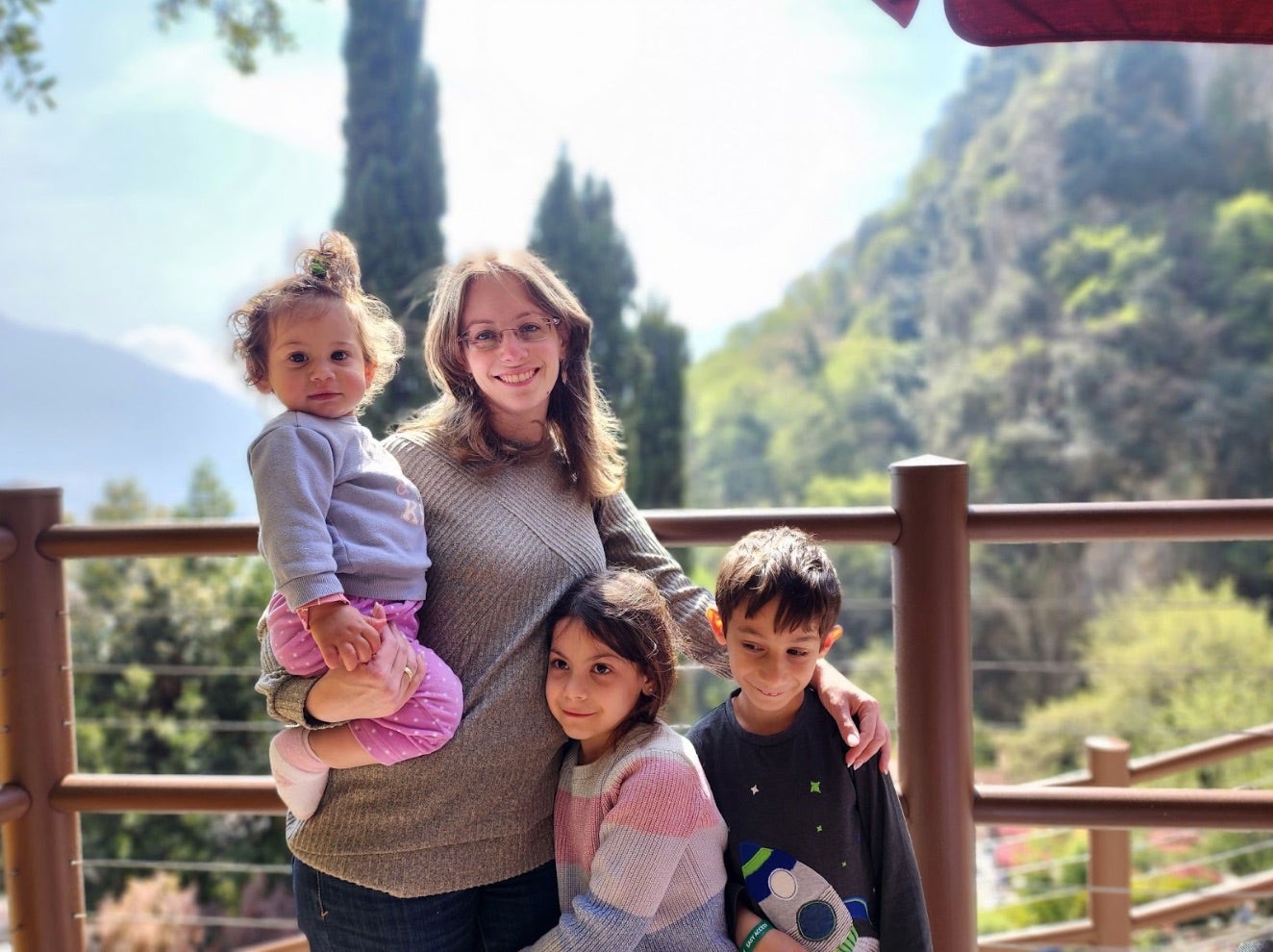 Anastasija Frizenova, Manager, Technical Recruitment
Three years ago, Anastasija became a mom to her daughter Freya. Two years ago, she joined SentinelOne to manage a team of four recruiters in the Czech Republic focused on finding the next generation of Sentinels.
"It took me a while to accept the fact that the concept of a 'supermom' is really a fictionalized character," said Anastasija. "I have never met a working mother who has everything put together. It's impossible to be perfect on all levels."
Being a working mother changed her approach to everything in life, and Freya is an inspiration for Anastasija to find her best self at work.
"My daughter is my compass – her existence navigates me towards more meaningful work and bigger challenges," said Anastasija. "She inspires me to be a better version of myself every day, and I want her to be proud of me."
In addition to being a great inspiration, Freya helped Anastasija develop skills she can leverage in the workplace.
"I have really changed," said Anastasija. "Today I am more likely to get an endorsement on Linkedin for organizational and multitasking skills. But there is a lot I can work on, and I'm glad that my need for perfection has dulled a bit."
Anastasija believes the skills that come with parenthood can be very valuable in the workplace.
"I'm amazed at how much patience and empathy parents can develop from raising a kid," said Anastasija. "I have a huge respect for my teammates and candidates that are on a similar parental journey."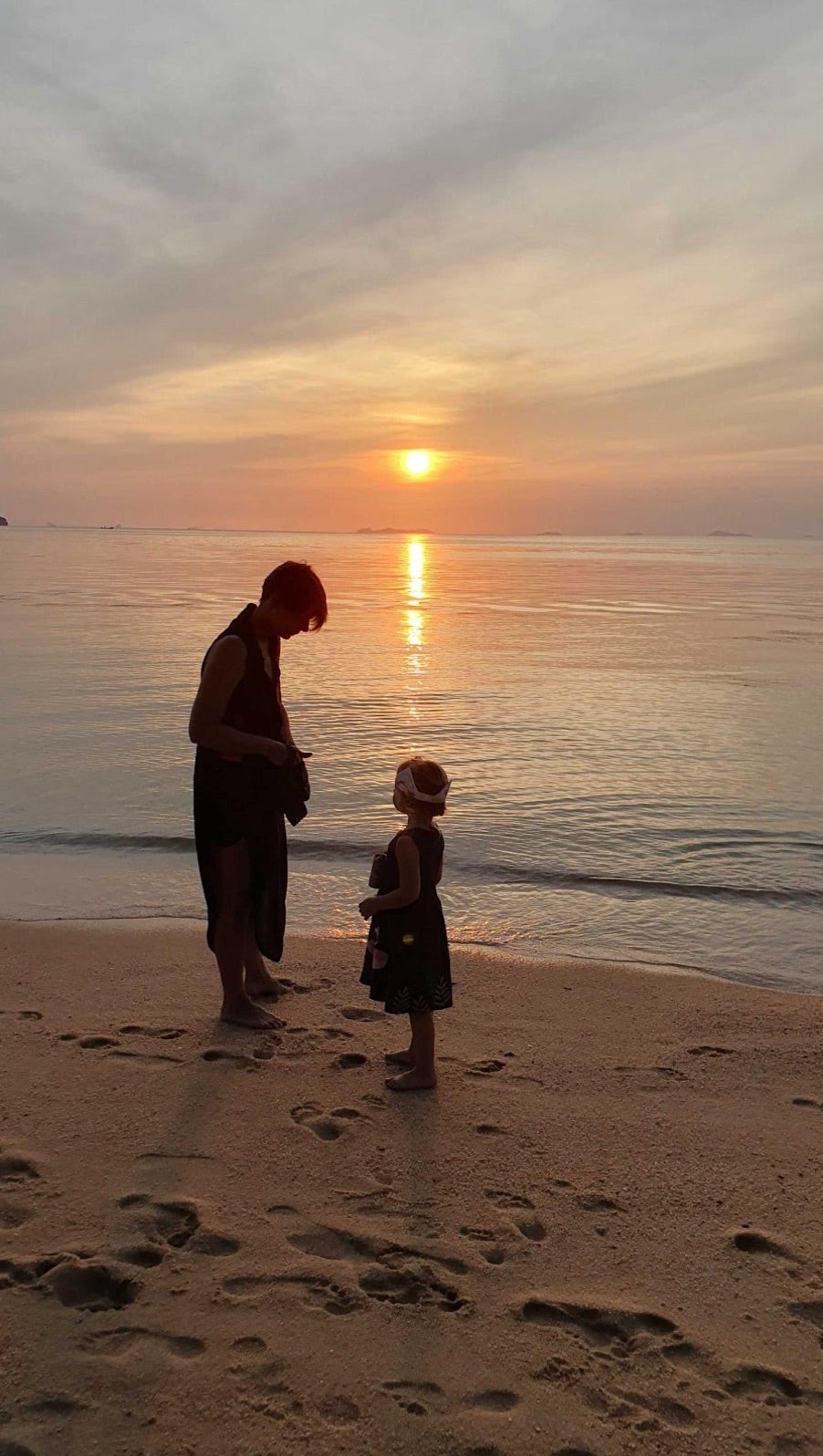 Happy Mother's Day From SentinelOne!
Having a truly inclusive workplace means fostering a culture where working mothers can make a significant impact on the business while achieving a work-life blend. I am grateful for the support of SentinelOne, my manager, and my colleagues. The flexibility and support I receive at work enables me to provide Luna and Lukasz a beautiful childhood while remaining true to my goal of enjoying a challenging and rewarding career.
To learn more about our award-winning culture and job opportunities, visit our careers page.