While DefCon 27 gets underway, we were still going strong on the final day of Black Hat USA 2019. It seems nothing will dent the enthusiasm of the hardcore hacker crew, and despite several days of trainings, parties and briefings already behind them, visitors to the Business Hall had no intention of letting the opportunity to see the latest tech innovations pass them by. At the SentinelOne booth, we also had plenty going on. Here's a quick run down of the day.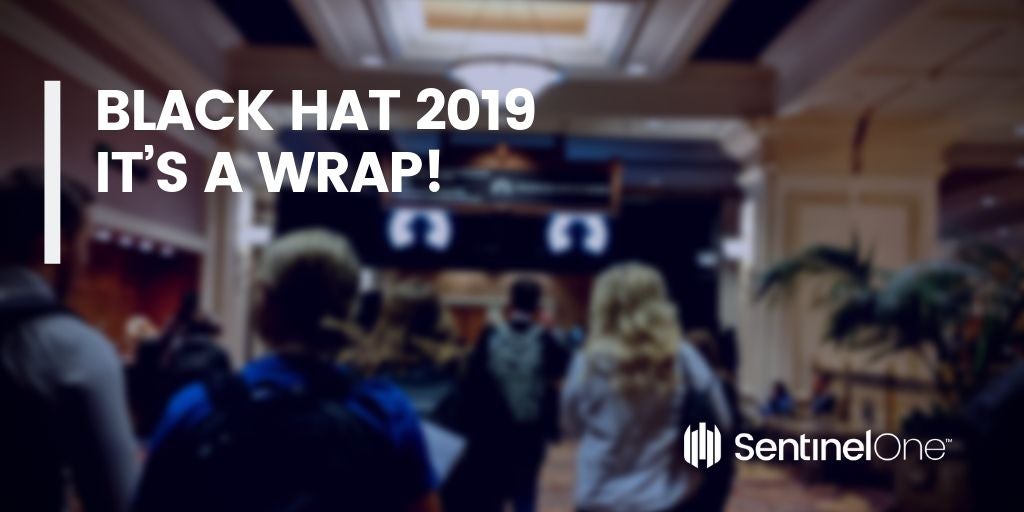 Our Demos – Seeing Is Believing
Our EPP demonstration showed just how unique our offering is and was a major hit both today and on Wednesday. Not only is it extremely lightweight and able to work online or offline, it also includes suite features you need such as device control and firewall control. On top of that, it offers automated remediation and rollback so that you can recover from attacks like ransomware with ease and without the need for backups.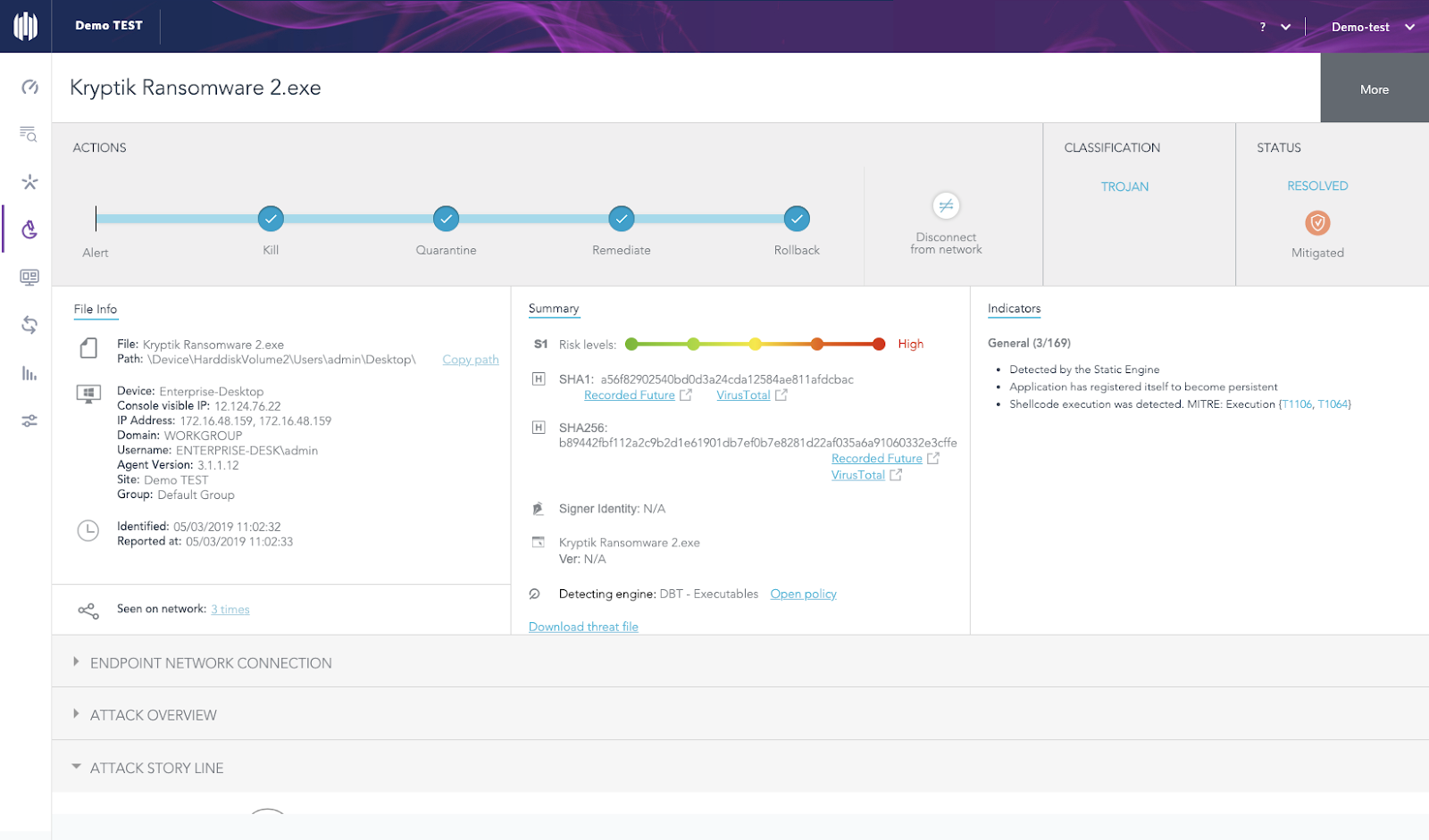 We also demonstrated how ActiveEDR makes SentinelOne truly unique and ahead of the competition. With ActiveEDR, SentinelOne offers visibility and threat hunting that is easy to use, providing rich context and fewer alerts. We see everything as a rich story with context and meaning – and that is the backbone of our technology.

Ranger IoT is the one that everyone wanted to see. This new capability  provides awareness, context, and control of everything that is connected to your network. SentinelOne Ranger transforms every connected endpoint into a network detection device capable of identifying malicious activity. No more surprises with what is connected to your network.  This data streams directly into our threat hunting module and provides more context than you've ever been able to see before.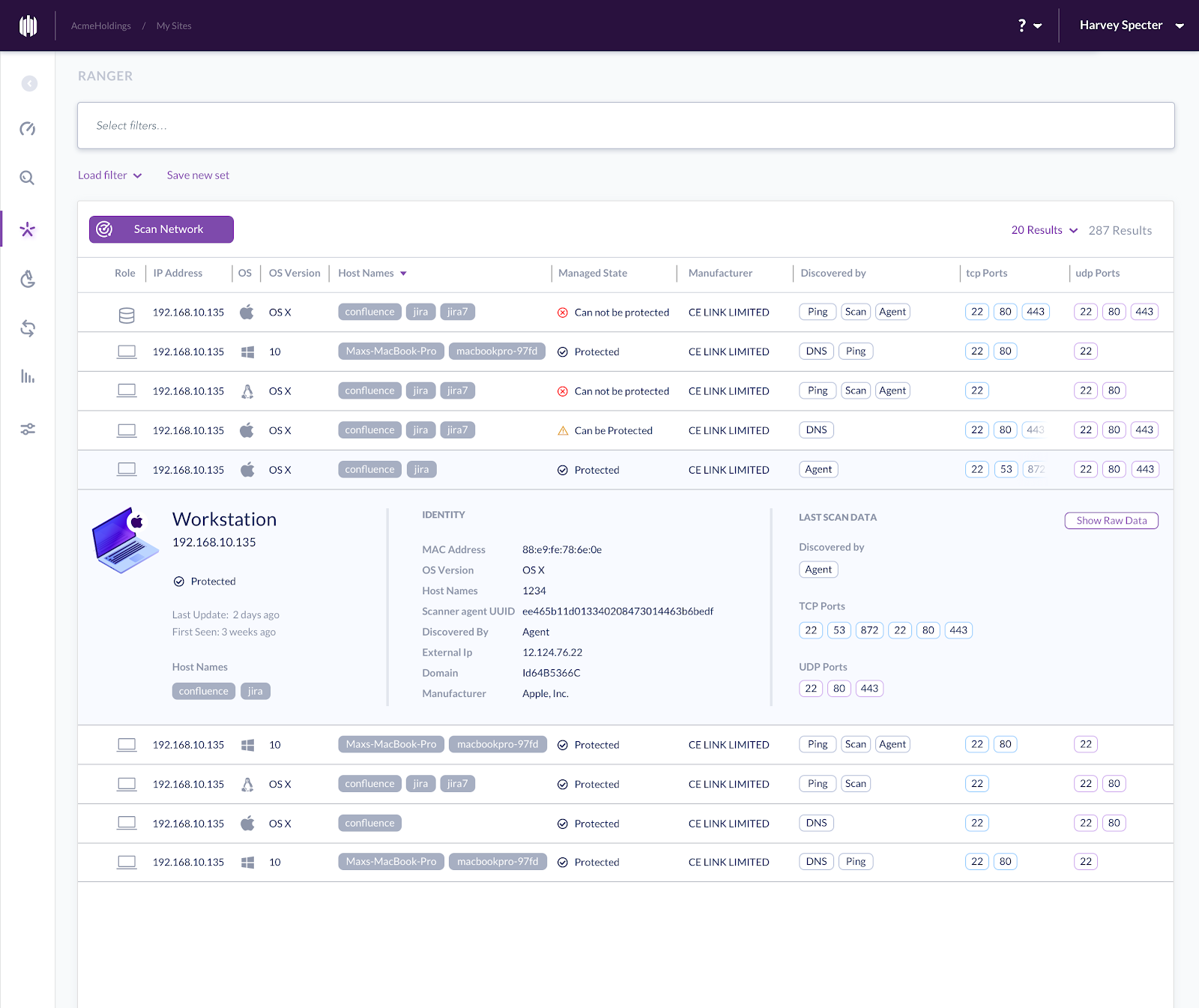 Locking Down Your Data with Cigent
Steve Nicol from Cigent Technologies was on hand to explain how, by integrating with SentinelOne, our customers can quickly detect hacking activity in real time and lock down files to protect vital data. Data breaches are a costly and embarrassing experience for any company; Cigent's integration will help ensure your data stays where it belongs.
Next Level SIEM with Exabeam and SentinelOne
Exabeam's Dan Malkovich was up next to showcase how their SIEM tools and SentinelOne work together to provide the data enterprises need to stay safe. Dan talked about how Exabeam ingests data directly from SentinelOne's platform and allows customers to combine that with data from other IT and security tools to provide analysts with maximum visibility.
Detecting Evasive Malware with VMRay Sandboxing
Chad Loeven came to the booth to demonstrate how VMRay's integration with SentinelOne provides our customers with seamless malware analysis and detection, accelerating response times to combat new and evasive malware. 
Chad explained how VMRay's sandboxing capabilities uniquely combine static and real-time reputation engines to detect threats and extract IoCs to provided actionable intelligence. 
Conclusion
Another Black Hat has come and gone, and with almost 20,000 attendees there's no doubt that it's been a unique experience. We were thrilled to meet all of you that came by the SentinelOne booth yesterday and today, whether it was just for a chat or to take in some of the demos and great presentations that we hosted. Many thanks to all those that helped make it possible, including our guest speakers, support staff, the BH organizers and of course, you, too, without whom this great event wouldn't be possible. See you next year (if we don't see you before)!