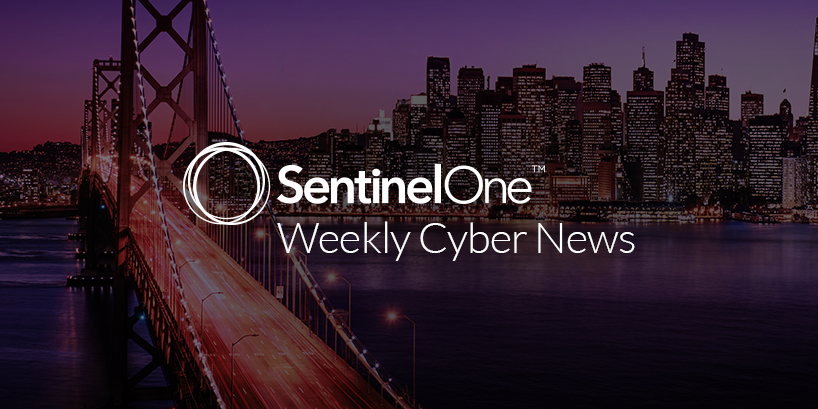 In case you missed it, here are some of the biggest stories in cybersecurity from the past week!
Oman's stock exchange was easily hackable for months
The security flaw made the securities market an easy target and was only fixed after a security researcher sent more than half-a-dozen warning emails. Read More
New MaMi macOS malware is hijacking DNS settings
The newly discovered malware can also execute code, download files, and capture screenshots from infected machines. Read More
New Attack Group Fires RATs and Disc Wipers at Targets
Researchers have detailed the activity of a sophisticated new threat group targeting mainly South Korean victims in several intelligence gathering and destructive malware campaigns. Read More
Satori botnet successor targets Ethereum mining rigs
The Satori botnet has raised its head once again with an unusual target — rigs which mine the cryptocurrency Ethereum (ETH). Read More
26% of organizations haven't yet received Windows Meltdown and Spectre patches
Roughly a week after the update was released, many machines still lack the fix for the critical CPU vulnerabilities. Read More
US hospital pays $55,000 to hackers after ransomware attack
The hospital, based in Greenfield, Ind., revealed that a successful ransomware attack on Thursday held the hospital's IT systems hostage, demanding a ransom payment in Bitcoin (BTC) in return for a decryption key. Read More
500 Hacks From Beirut Show Any Government Can Spy On Google's Androids
So much focus is placed on sexy, novel ways that government intelligence agencies break into modern-day smartphones, it's easy to forget that cheap and simple often works just as well. Read More
Zyklon Spreads Using Just-Patched Microsoft Vulns
Zyklon, a fully featured backdoor, is making the rounds using recently patched vulnerabilities in Microsoft Office. Read More
$400,000 stolen in Lumens BlackWallet theft
Unknown threat actors have compromised the BlackWallet application and stolen $400,000 in user funds. Read More
AMD processors: Not as safe as you might have thought
With all the hub-bub about Meltdown and Spectre, AMD CPUs are widely regarded as being perfectly safe. Well AMD chips may be safer, but they're not invulnerable. Read More
Facebook-hacking Android malware has been installed more than 100,000 times
Called GhostTeam, the malware disguises itself as legitimate utility apps, but it actually harvests Facebook passwords and floods users with full-screen ads. Read More
Like our content?
Subscribe to our blog above and get content delivered straight to your inbox or follow us on LinkedIn, Twitter, and Facebook to stay up to date on the latest news in cybersecurity!