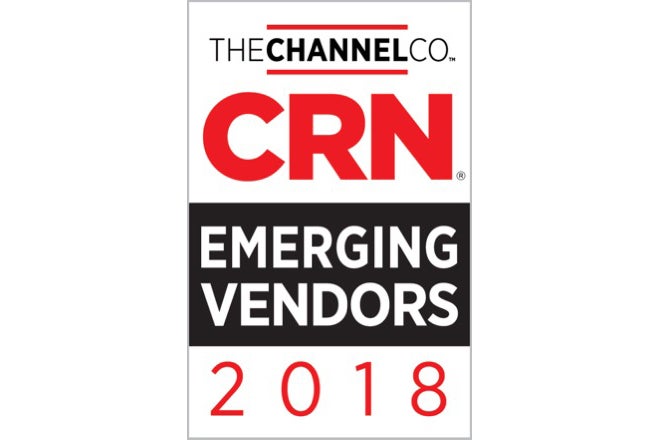 Our sales momentum and worldwide channel program are on fire: last week we announced 350% year-over-year channel revenue growth, doubling the number of international, and tripling the number of North American partners over the past 12 months. We've also been honored with some of the most prestigious yearly channel awards, including: 2018 Women of the Channel and Power 100, 2018 Channel Chiefs, 2018 Security 100: 20 Coolest Endpoint Security Vendors and 2018 Partner Program Guide. But we're not done yet…
We're pleased to announce that today SentinelOne received recognition from CRN as one of the 2018 Emerging Vendors in the security category. This award recognizes recently founded and up-and-coming technology suppliers who are shaping the future of the IT channel through unique technological innovations. In addition to celebrating the notable companies, the Emerging Vendors list serves as a valuable resource for solution providers looking to expand their portfolios with cutting-edge technology.
This award underscores our overall strategy and focus on innovation in cyber security product development, as well as a strong commitment to delivering a disruptive endpoint security offering through a vibrant channel of solution providers. We're proud to be working with the leaders in the cybersecurity channel and enabling our partners to seamlessly integrate and unify security and IT assets within their customers' environments.
The complete Emerging Vendors list is featured online at www.crn.com/emergingvendors.