We are excited to announce that SentinelOne has been selected as a security category winner in the 2019 Stratus Awards for Cloud Computing. The cloud is now part of the fabric of our personal and professional lives, and we are thrilled to be recognized as a leader in the cloud security space.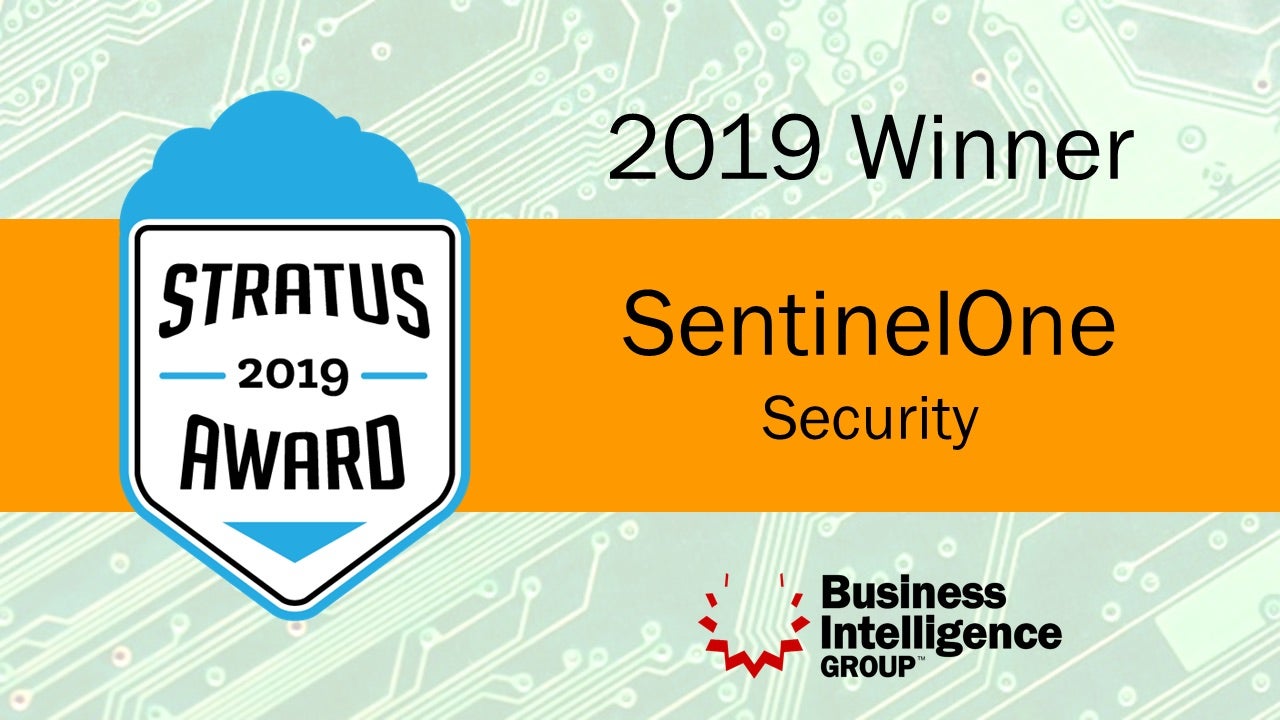 Security created in the cloud, deployed via the cloud and protecting the cloud is the way of the future, not only for cloud workloads but for all attack surfaces.  Our platform is cloud managed, but importantly, not cloud reliant.
In today's world, digital identities are in many ways more vulnerable, sensitive and risky than physical identities. Malware and cybercrime threats challenge the way enterprises and municipalities conduct business, share information, create, produce, sell, market and support their products, customers, employees and investors. Today's challenge is that everything is digital. Every device is connected. Therefore, just as physical items can be stolen, today's precious assets are increasingly susceptible to cybercrime. 
Our solution leverages the power of the cloud to help enterprises remove the shackles and limitations of legacy antivirus solutions. We deliver autonomous endpoint protection through a single agent that successfully prevents, detects, responds, and hunts attacks across all major vectors. 
Our patented Behavioral AI provides real time prevention and ActiveEDR from edge to cloud – through a cloud-native platform with no reliance on connectivity or updates. Other technologies require humans to manually take action or large reactive databases to be uploaded to computers. 
Cloud computing has enabled the creation and scaling of our technology to millions of endpoints around the globe today. We've liberated more than 2,500 enterprises to date, and we're just getting started! Do you want to be next? Talk to us today to learn how we can protect your cloud.
Interested in learning more? Schedule your free demo today
---
Follow us on LinkedIn, Twitter, YouTube or Facebook to see the content we post.
Read more about Cyber Security