"Do a podcast" they said. "But not just a regular podcast, they're boring. Make it really interesting, with charismatic guests, tackling current cyber topics. Easy!"
Easy, indeed.
After production issues, name changes, disappearing guests, cutting compelling content, format changes, regular doses of technical issues and a long gestation period, it's finally going live. And I couldn't be more thrilled with the result, wholly because of the wonderful friends and colleagues I was able to chat with for the making of this series. They were so good in fact, that we decided to optimistically rename these six episodes as "Season One" of the CyberChat podcast. Next time, we might even do it with video.
So what is it all about, then? Well, my main goal was to highlight not just the more well-known characters in this industry, but also the folks who are working so very, very hard to create community events, spread awareness and share knowledge for the greater good of the broader infosec community. These are the people that really do make a difference, and I have no doubt that each and every one of you will have learnt something from them at some point in the past, so wide and varied is their experience.
And it was so much fun to do as well. I am at that stage of my life now where if I am not having fun doing something I won't do it, so to say recording this series was a highlight of my current job would be an understatement. My guests are charming, erudite, intelligent, informed, and above all funny; each conversation was the very definition of a "pub chat", making each episode an easy but informative listen. The intelligence and infosec knowledge of each of my guests is also without question, and with the exception of Episode 6, I was definitely not the smartest person in the room.
Take a look at what we have in store for you over the coming weeks:
Episode 1 – Brian Honan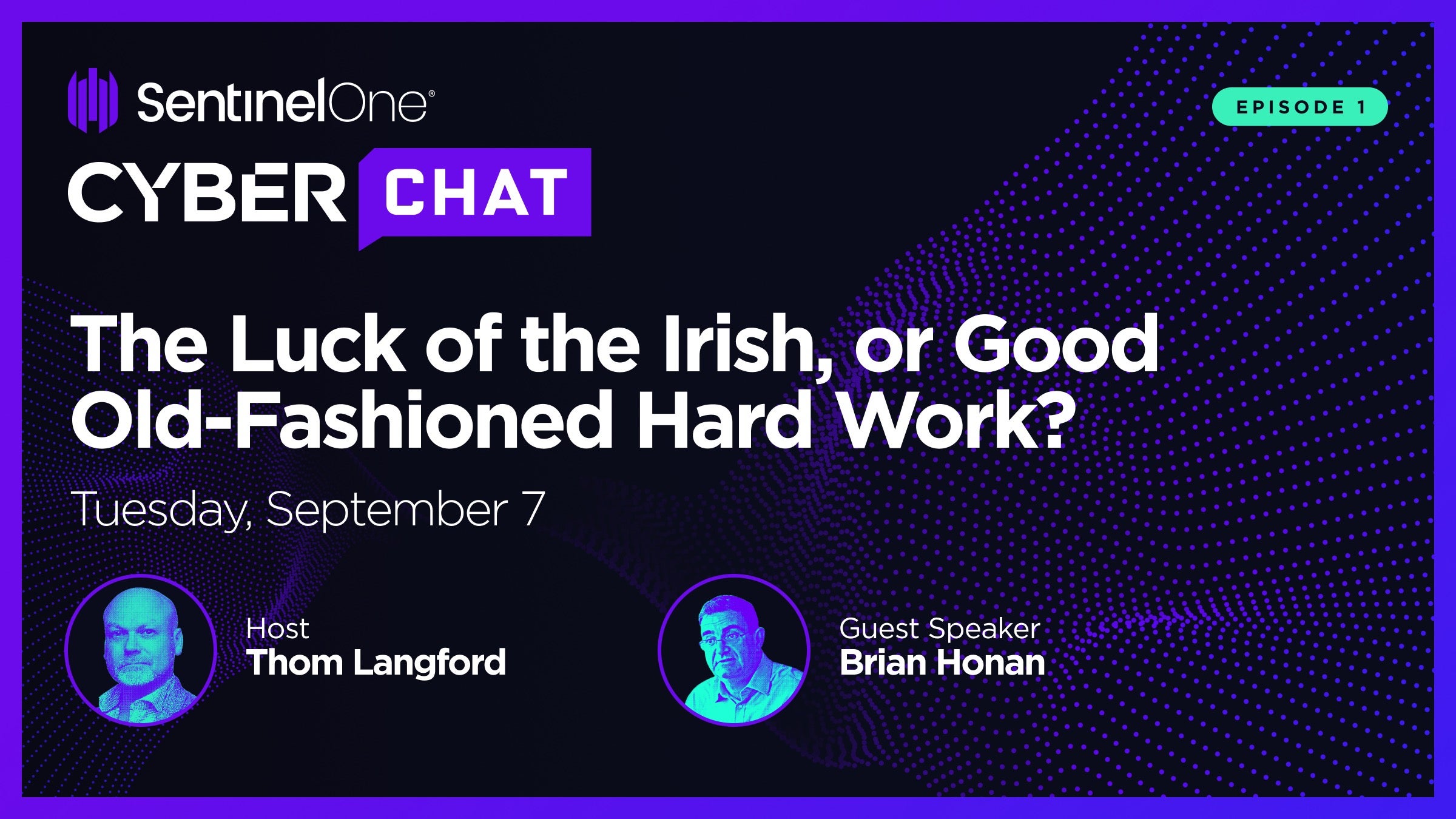 It's one thing to own and run a successful and renowned cybersecurity consultancy, It's another to also be an internationally acclaimed speaker, author, and founder of Ireland's Computer Emergency Response Team (CERT). We discuss Brian's work in the industry, what motivates him, and the importance of supporting initiatives like community infosec events and the Irish CERT.
Episode 2 – Jim Shields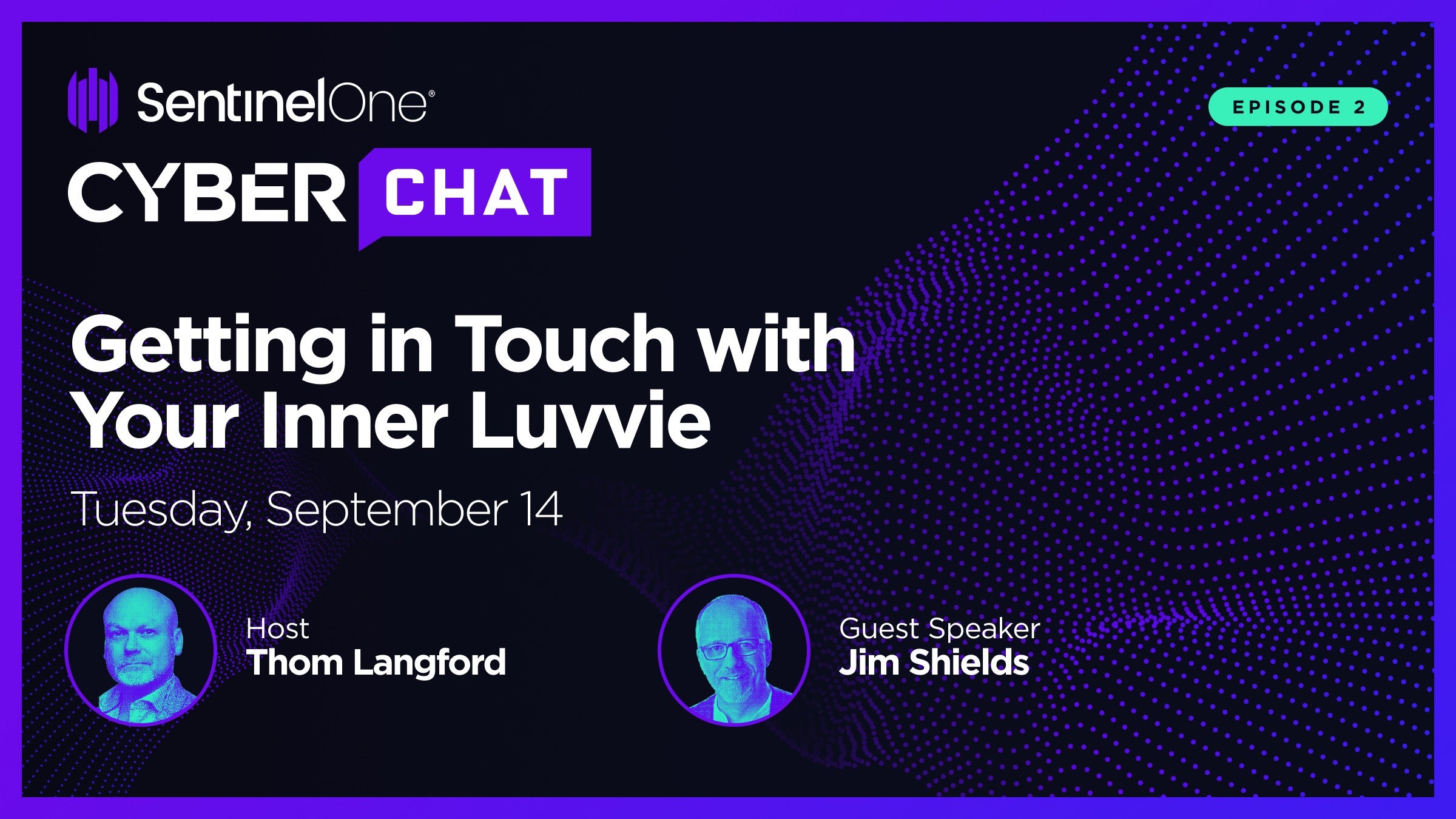 Jim built a reputation making the pioneering infosec sitcom Restricted Intelligence, the award-winning educational infosec series aimed at corporates. It made awareness training engaging, fun, and above all memorable. Is the infosec industry in need of more fun, or do we have quite enough at the moment, thank you very much?
Episode 3 – Rowenna Fielding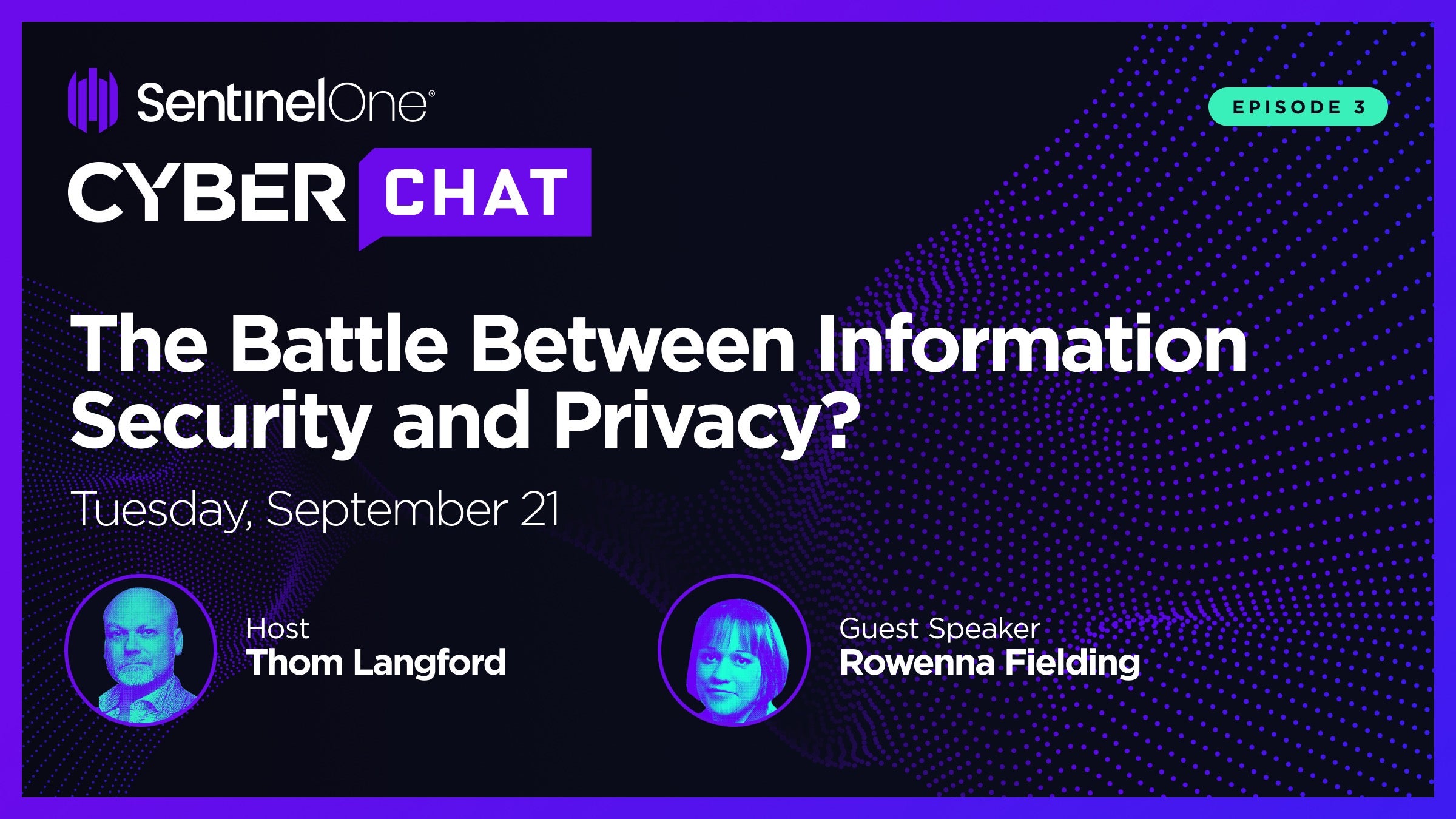 Rowenna is a highly regarded privacy professional, known for giving information security nerds a hard time. A champion of people's personal and human rights, as well as having an encyclopedic knowledge of GDPR and other related topics, she actually manages to balance her huge intellect with being one of the best human beings I know.
Episode 4 – Sandeep Singh and Vandana Verma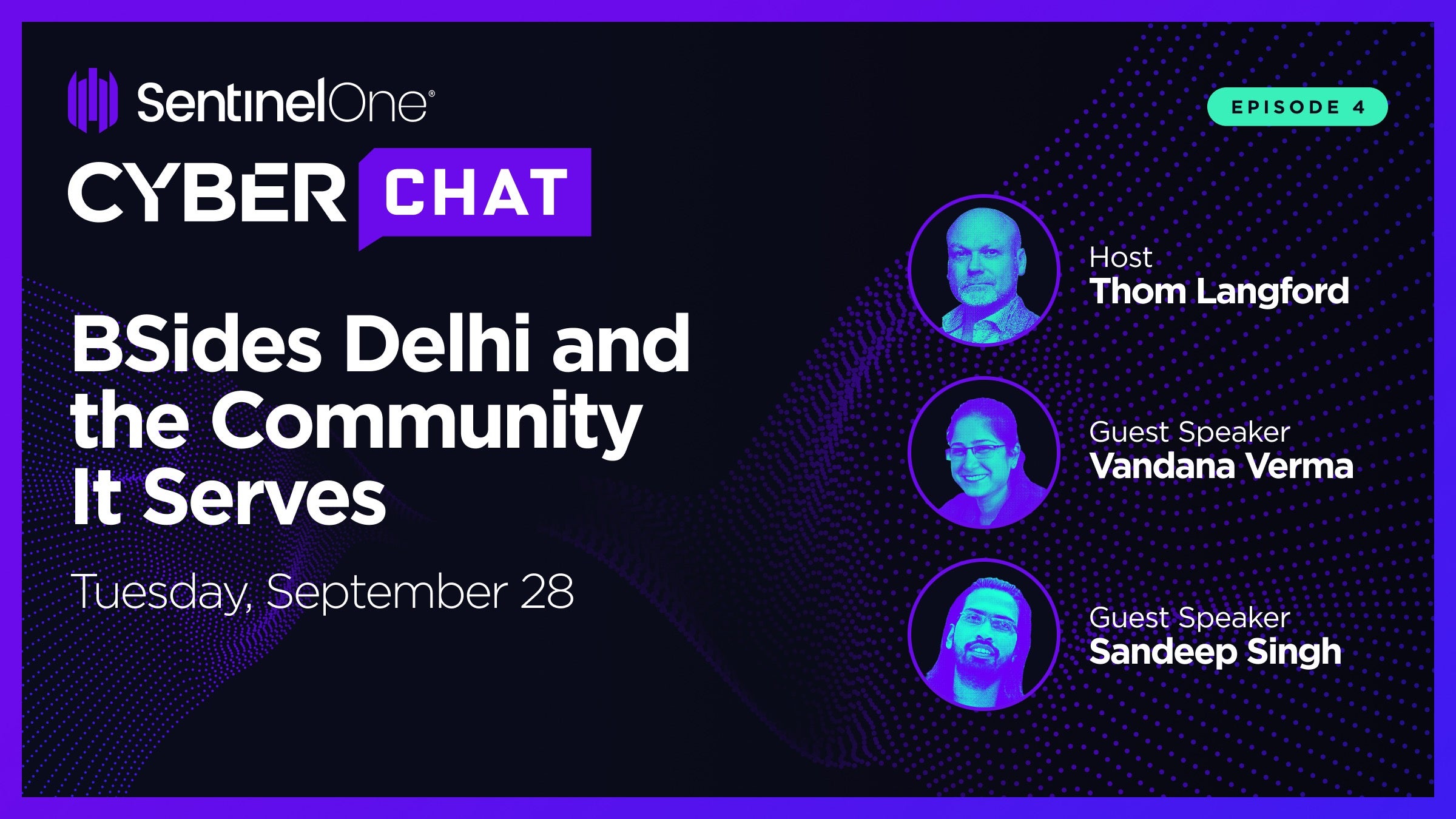 Sandeep is one of the co-organizers of BSides Delhi. He is also the co-lead of OWASP Delhi chapter, Community Manager of null community, and actively supports the local and global security community whenever and wherever he is able to.  The award-winning Vandana is Security Solutions Architect at Snyk. She is a Vice-Chair of the OWASP Global Board of Directors, leads diversity initiatives like InfosecGirls and WoSec, and is the founder of InfosecKids. a member of the Black Hat Asia Review Board as well as multiple other international conferences.
Episode 5 – Graham Cluley and Carole Theriault

Graham was at the forefront of anti-virus right from the very beginning, from being Dr Solomon's right-hand man to becoming the public face of Sophos Security. Carole has 20+ years in the industry, is the founder of Tick Tock Social, a comms consultancy for the tech world, and host on Smashing Security podcast.
Episode 6 – Andrew Agnês & Javvad Malik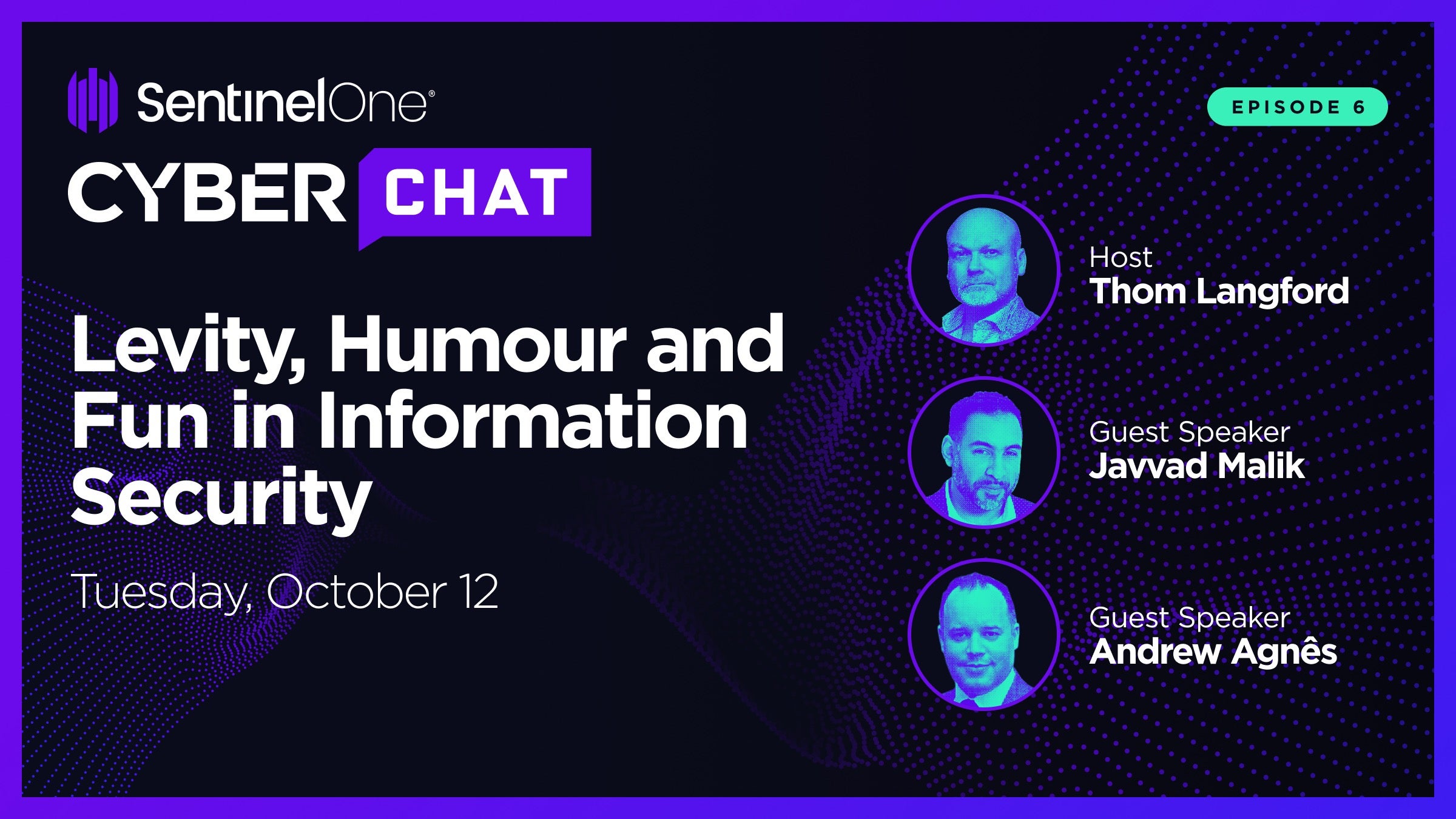 Javvad & Andrew are two-thirds of the trio known as host Unknown. One has an ego and the other thinks he doesn't. Both are well known, established infosec professionals whose reputation often preceded them. We talk about humour in the industry.
There you have it! Season One of CyberChat is speeding its way to you through the tubes and pipes of the internet as you read this. I hope you enjoy listening to it as I did recording it, and above all, learn something from it. I'll see you again in Season Two!
Stay Secure Folks!