Beat the midweek blues with a full recap of Day 3 here at this year's RSAC. Catch up on presentations the SentinelOne team is sharing on cybersecurity thought leadership, learn about exclusive demos, and feel like you're part of all the action that's happening in San Fran!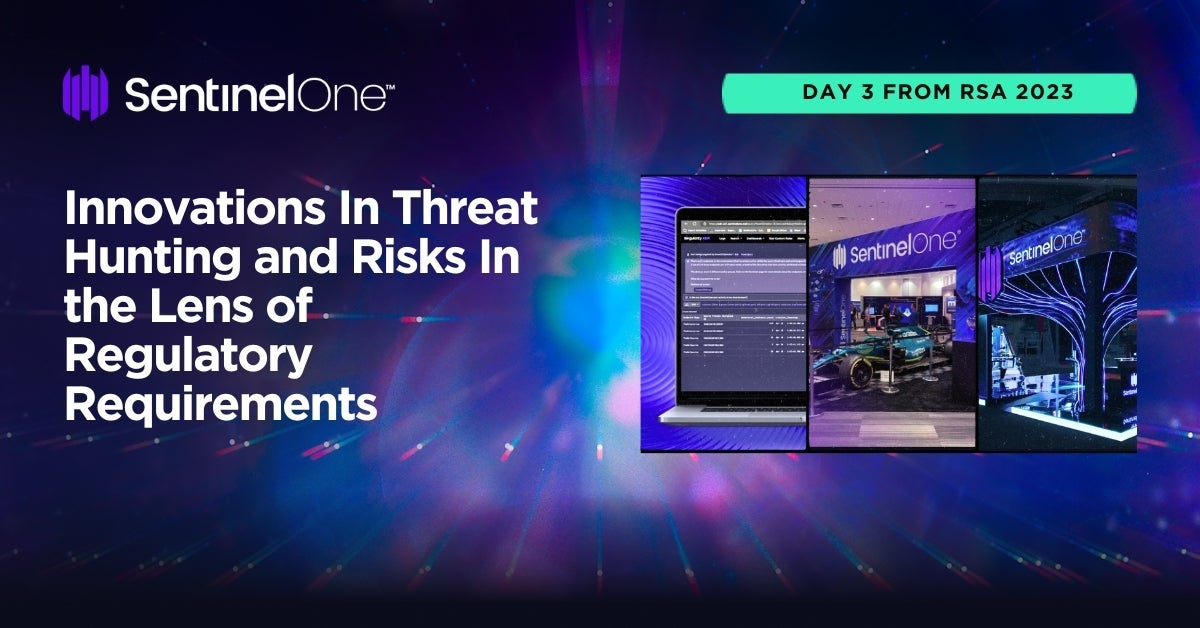 SentinelOne's Management Console Fuses Generative AI Into Its Threat Hunting Processes
At SentinelOne, we stay laser-focused on securing enterprises by using cutting-edge technology to get ahead of cyber threats. In a major advancement for the cybersecurity community, our team was excited to launch Purple AI on Monday, an industry-first threat hunting tool fueled by generative AI and reinforcement learning capabilities. Demos on our new tool have been going all week. To see for yourself, stop by Booth S-626 for a hands-on demonstration on how it detects anomalies at machine-speed.
Purple AI is already being lauded as one of the top ten coolest new solutions by CRN announced at RSAC, and for good reason. As the global discussion continues on how AI will shape the world we live in, cybercriminals have already started experimenting with AI for the worse; designing malicious attacks and speeding up their processes. As a leader and early innovator of AI in cybersecurity, SentinelOne is integrating generative AI technology directly into the Singularity platform, allowing analysts to use conversational prompts to hunt for both known and unknown threats.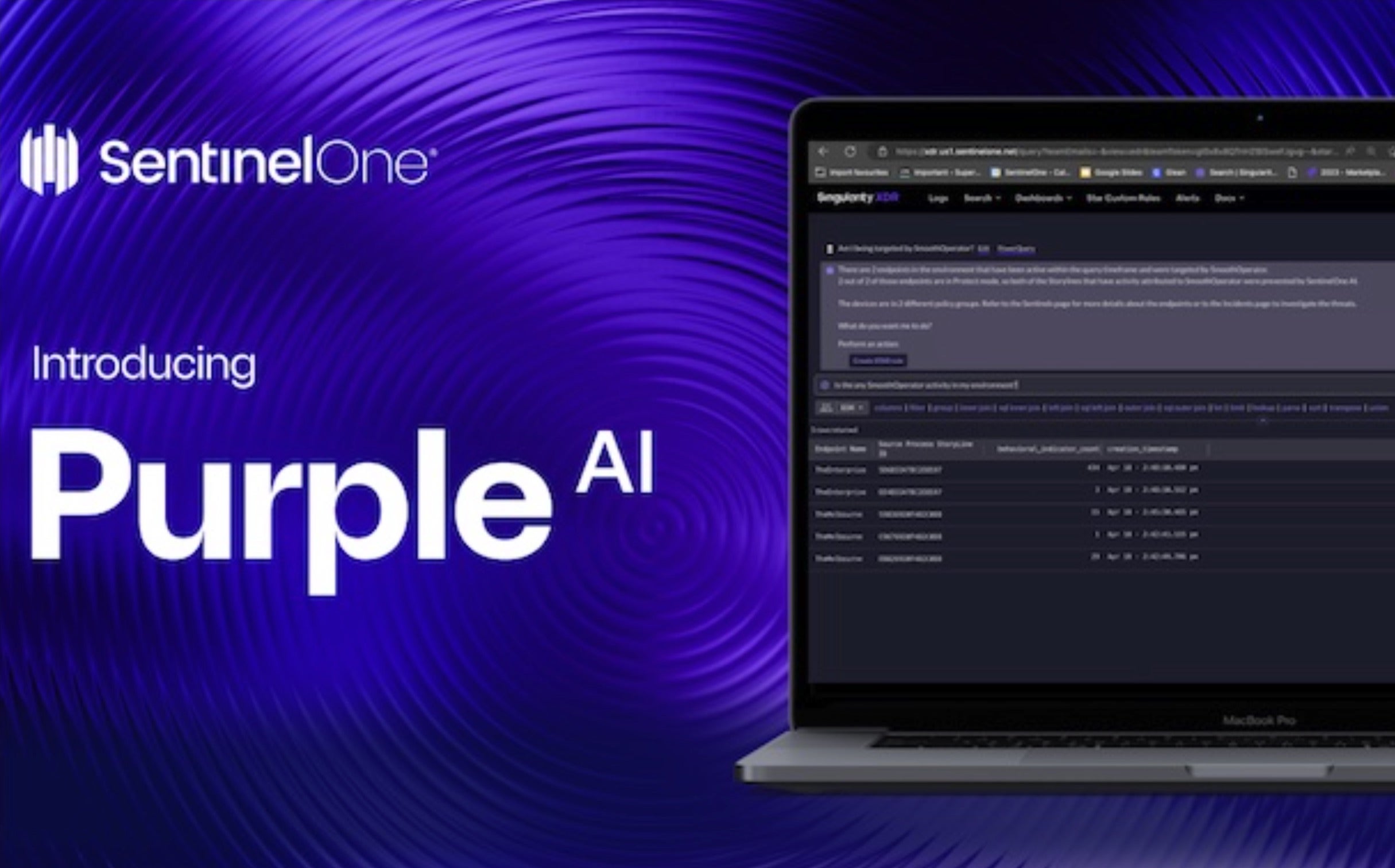 Spotlight Presentation | Navigating Top Cyber Risks & Regulatory Requirements
How we secure our hyper-connected world has been a much-discussed subject at RSAC. It's also both a blessing and a curse for the global, modern enterprise. Reaching and engaging with more customers, more agility, and a more unified global workforce also means more exposure to attacks and a widening gap between defenders and threat actors. All of this is complicated by the different regulatory requirements that businesses need to follow in different regions: GDPR, CISA's Cybersecurity Information Sharing Act, separate cybersecurity laws in China, Russia, Saudi Arabia, and the United Arab Emirates. The list goes on.
So, where does an organization even start to improve its cyber resilience in the face of today's global threat landscape? In our session on Tuesday, SentinelOne's Senior Director and Global Field CISO Milad Aslaner and Americas Field CISO Associate Director Mani Keethi Nagothu offered best practices to navigate this regulatory labyrinth.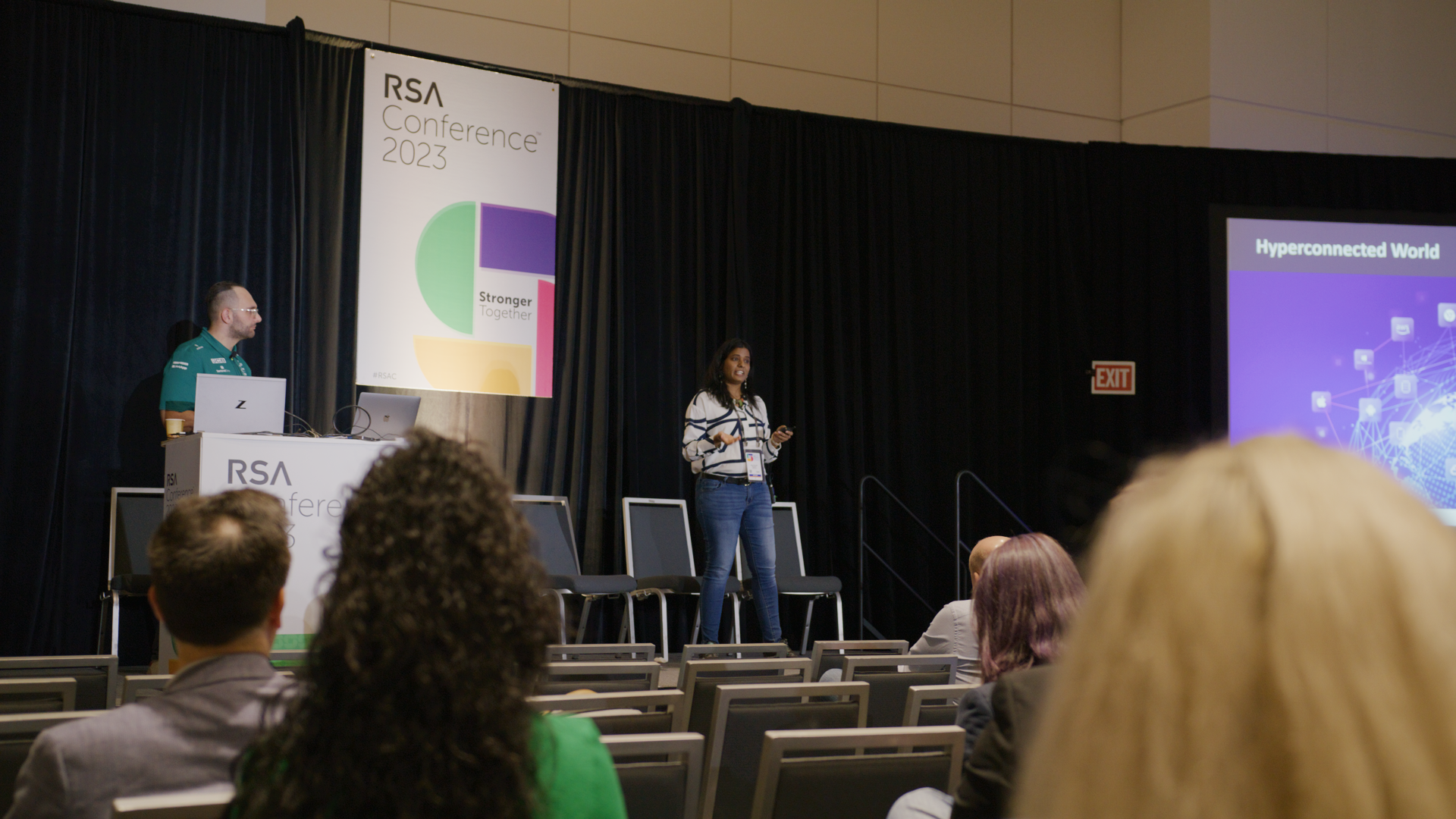 "There's a lot of things that we have to do, but it comes back to thinking about the cybersecurity strategy that we have today and that we have a clear roadmap to set up for success," said Aslaner during the session. The five practical steps organizations should take towards cyber resilience are:
Continuous Asset Discovery

– Understand your environment and uncover all your blind spots continuously across all types of relevant networks.

Risk-Based Vulnerability Management

– Ensure that you have all your vulnerabilities and misconfigurations identified and remediated in real-time.

Identity Threat Protection

– Verify that only trusted identities with healthy endpoints have access to your corporate services.

Endpoint, Identity, Cloud Detection and Response

– Extend your detection and response capabilities beyond the endpoint to cover any identity and cloud workloads.

Unified Security Platform

– Have a convergence of security tools in a unified security platform.
"We want organizations to move from a reactive approach to taking a proactive approach," says Nagothu. We also talked with Nagothu ahead of this session to ask her for that one takeaway she would like audience members and business leaders to know. Her message? Your organization should take a more "holistic approach" to cybersecurity.
"As a previous security leader myself, there's always this gap where you're not involving everybody in the whole process of security. Specifically when you talk about cloud adoption, you have DevOps, you have Operations, and you have your Security team. All of them have to collaborate and work together."
Nagothu continued by saying that the place to start is by "looking at your tools, process, and people to understand how all of these pieces fit together to form the bigger puzzle." That, she said, will "improve efficiencies, improve any gaps and give you more visibility and more control over your security environment."
Watch the full recording on-demand by registering for RSAC 2023.
It's About Time | The Results of Our F1 Simulator Competition
Speed matters whether you're asking SentinelOne or the folks behind Aston Martin's Aramco Cognizant Formula One™ Team. In cybersecurity, we are continuously striving for ways to shave off seconds in threat responses and keeping our detection capabilities in real-time. For Aston Martin, speed is in the DNA of their rich heritage of luxury sports cars, grand tourers, and F1 racers.
This week at RSAC, event attendees that felt the same need for speed as we do have stopped by to test their racing skills against Aston Martin F1 driver ambassador, stunt driver, and motorsports champion Jessica Hawkins herself. Many at Booth 4417 tore up the virtual tracks but only two race-hopefuls managed to come close to Jessica's time of 1:38.589 on Tuesday. We'd like to congratulate Daniel Willenbring, with a time of 1:38.330, and Omokhoje Amu, with a time of 1:38.810 for being fellow speed enthusiasts.
We also had a real treat awaiting visitors to the F1 booth: driver Fernando Alonso's P3 Bahrain trophy. Yes, the real thing!
Forward Motion | Following the Beat of the Music at RSAC's FOMO After Party
City View at Metreon was transformed last night for FOMO (Forward Motion), an exclusive after party hosted for attendees of RSAC this year. 1,200 private guests filled the space and outdoor terrace to see two internationally acclaimed DJs who performed for an energetic crowd.
Not to fuel your own FOMO if you couldn't attend, but one of the DJs was a multi-Grammy nominee who made sure to deliver some absolute bangers for our crowd! Thank you to everyone who attended last night and made the evening so special!
Conclusion
Day 3 might have come to a close, but we've got one day left at RSAC to look forward to. Be sure to swing by the S1 booths and see the new integrations and tools in action. We'll be waiting at Booth S-626, or Booth 4417!