San Francisco, are you ready for this year's RSA Conference? The team at SentinelOne is excited to kick off RSAC 2023 and join our peers in the cybersecurity space for keynotes from industry-recognized experts, exclusive sessions, as well as training and demos.
RSA Conference, like years before, will connect cybersecurity leaders and defenders from across all industry verticals with transformative solutions. Be sure to check our daily posts covering all the details from each day of the event so you don't miss out!
🌉Who's ready for #RSAC2023? We sure are. Start your #RSAC off right by visiting us today at both Booth S-626 and Booth 4417. https://t.co/8VgPk1MYWN

At Booth S-626, hear from SentinelOne experts, play our Passport raffle game, and snag some conference swag. At Booth 4417, see…

— SentinelOne (@SentinelOne) April 24, 2023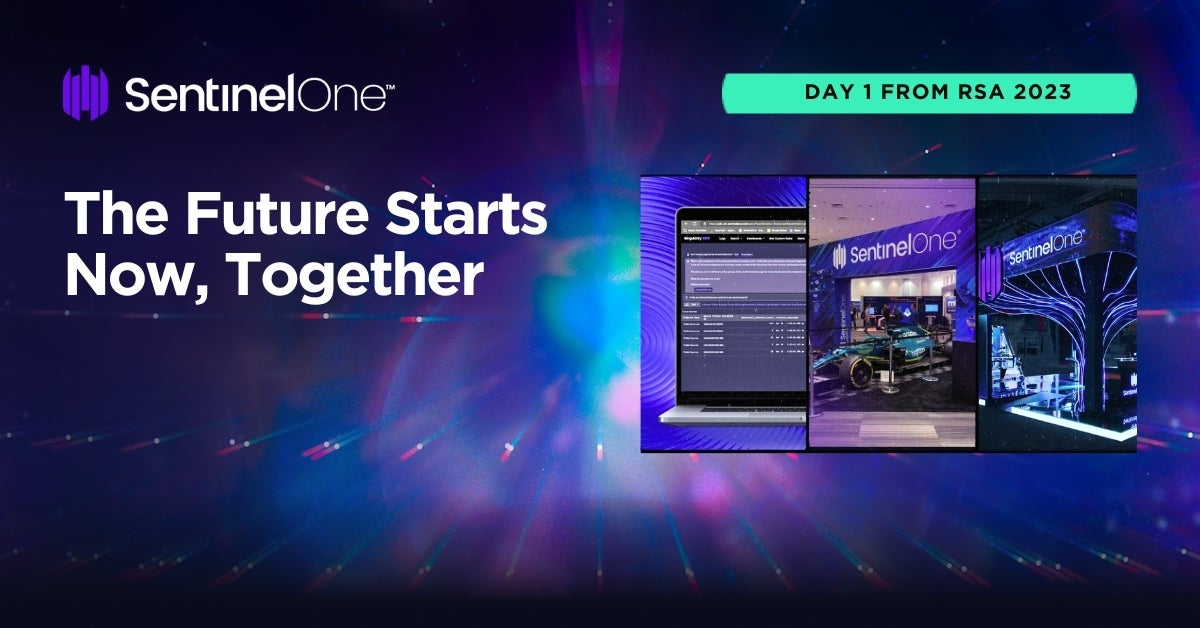 RSA 2023 | Stronger Together
This week, RSAC invites the community to build on each other's diverse knowledge and foster breakthroughs in the cyber protection landscape. For the next four days, this year's event centers around the theme, Stronger Together, focused on exchanging ideas, sharing stories of success, and examining areas where the community can join forces for collective safety.
SentinelOne Has Landed | Where to Find Us
We can't wait to connect with everyone attending the event this year – come find us at Booth S-626 to chat with our team, get some next-level swag, and more.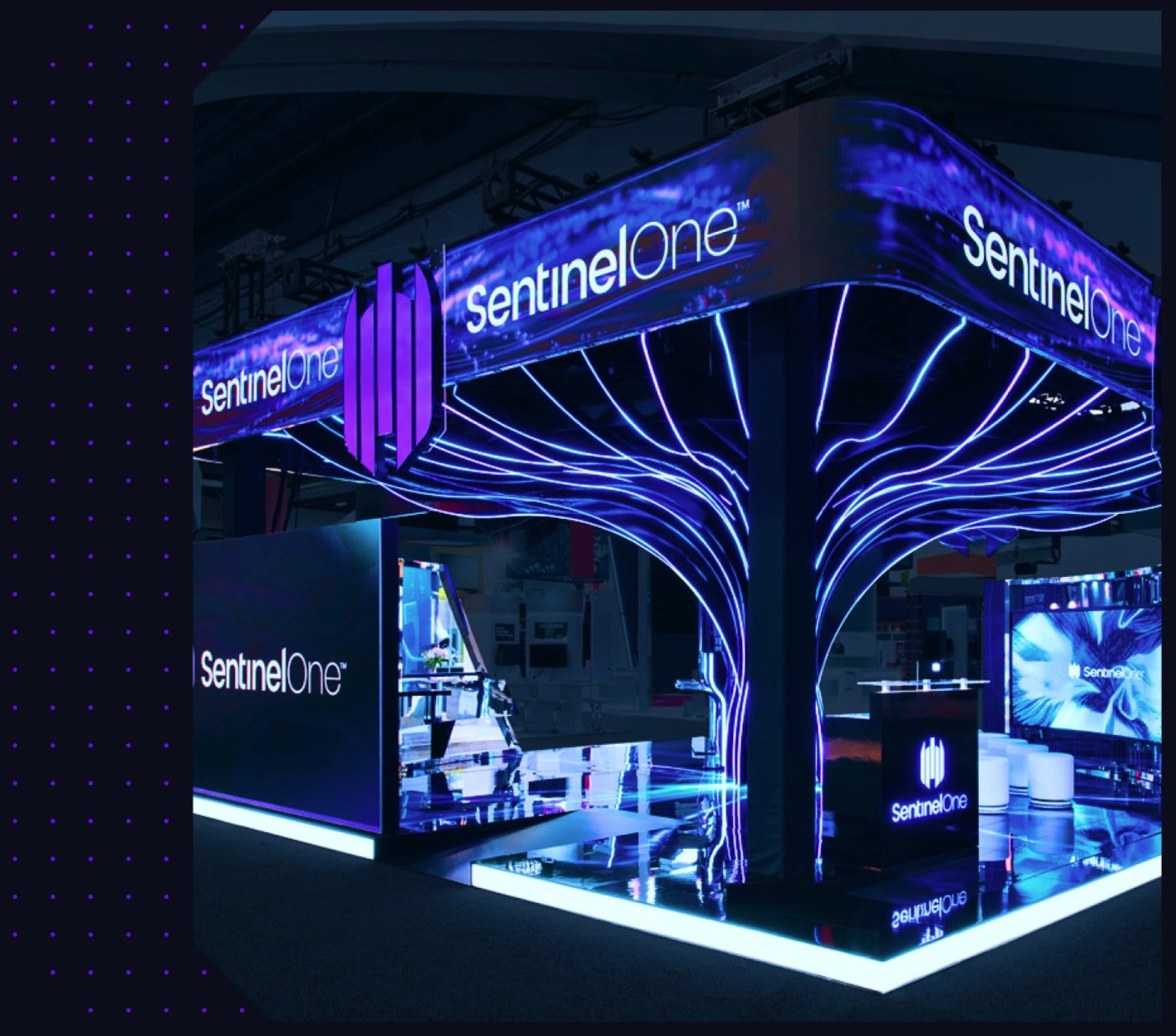 A New Era | Combining Speed & Security Together
Whether it's about facing every corner with hair-trigger reflexes or responding in real-time to advanced threats, speed means constantly learning, thinking, adjusting to whatever the environment calls for every second of everyday. That's why SentinelOne is proud to empower organizations like the Aston Martin Aramco Cognizant Formula One™ Team with first-in-class cybersecurity protection.
Visit our F1 Booth 4417 to learn how SentinelOne's Singularity XDR platform has revolutionized its approach to security to protect every Aston Martin cloud workload, IoT device, and endpoint with AI-powered technology that prevents and adapts to cyberattacks at machine speed.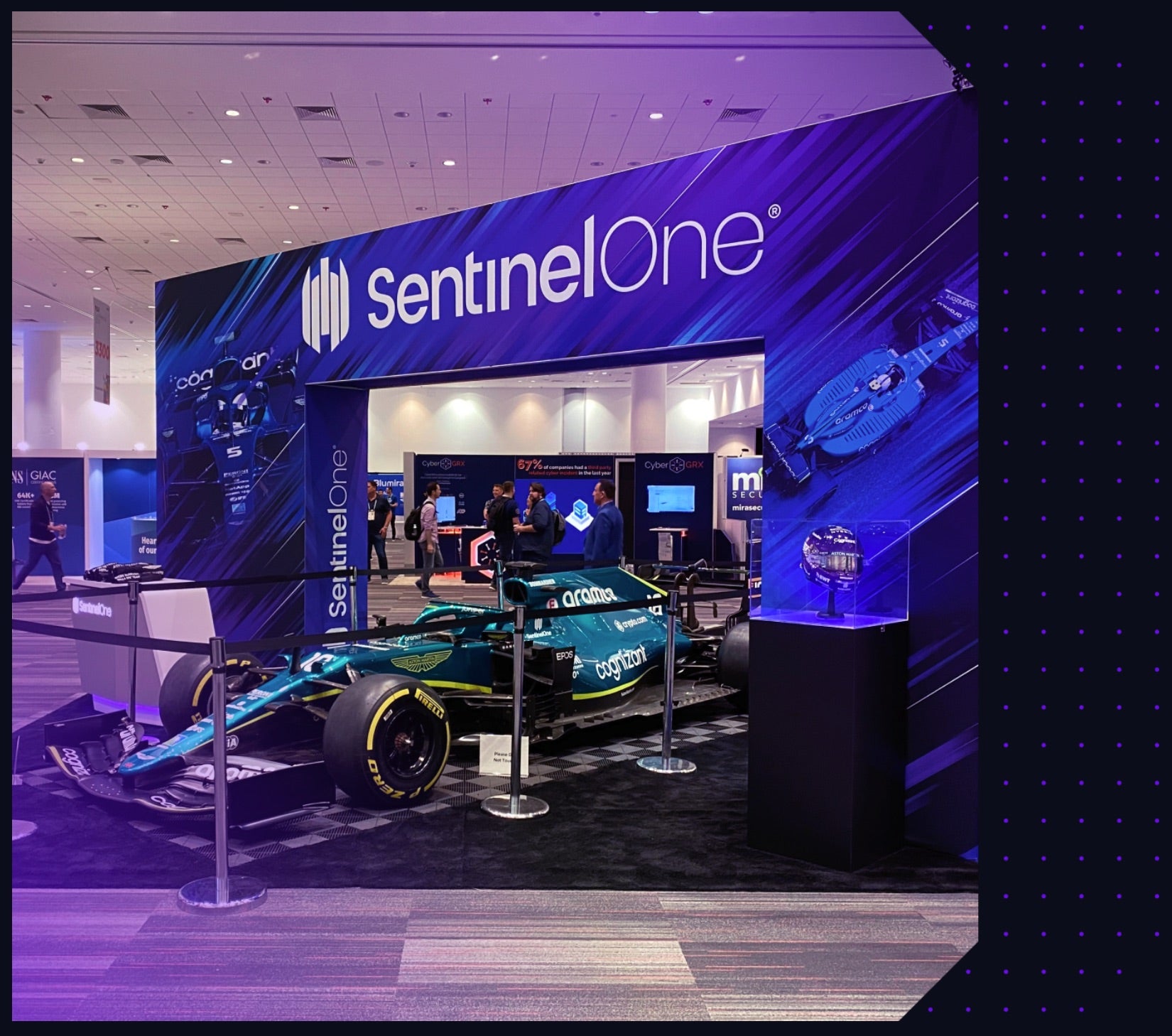 Event Announcements & Highlights
We kick off RSA 2023 with a very special announcement: a first-of-its-kind integration of a generative AI-powered threat hunting tool within the SentinelOne management console. This will allow security teams to improve their productivity and uncover more threats. The integration of generative AI within the platform also simplifies threat hunting, allowing SOC teams to scale up their threat hunting efforts while reducing the level of skill needed by SOC team analysts.
On the first day of RSAC, join the SentinelOne team for the following sessions:
"This Is the Last of Them | Finding & Protecting Cloud VMs"
Speaker

: Rick Bosworth

When

: Monday, April 24 @ 5:20PM
Do you know what cloud computer instances are hiding in your hybrid-cloud infrastructure? Once they are found, how do you protect them from runtime threats like ransomware, cryptojacking, memory injection, and more? Join SentinelOne's Director of Product Marketing, Rick Bosworth, to discuss how to automatically discover the lost sheep amongst your cloud virtual machines (VMs) so you can bring them back into your field of vision.
"Debunking Common Myths About Cloud Security"
Speakers

: Milad Aslaner & Mani Keerthi Nagothu

When

: Monday, April 24 @ 5:40PM
Everyone is talking about the cloud, but what do we really need to protect? There is a lot of buzz around AI-powered cloud protection and many other different technologies like cloud workload protection, but none of these alone are enough to help organizations truly understand what they need. Join SentinelOne's Senior Director of Global Field CISO, Milad Aslaner and CISO Associate Director, Mani Keerthi Nagothu, in a session discussing the threat landscape, real-world cloud-centric attacks, and how to demystify the various cloud security technologies and how they really work together.
"Clearing Up the ITDR Confusion"
Speaker

: Joseph Salazar

When

: Monday, April 24 @ 6:20PM
Identity Threat Detection and Response (ITDR) is a relatively new area of security that focuses on securing identities and identity management systems, but there seems to be a confusion as to what it actually is. Many vendors claim to offer ITDR solutions but only focus on IAM tools and don't provide detection or response capabilities. At this session, join SentinelOne's Technical Marketing Engineer, Joseph Salazar,  to learn what ITDR really is and how it can help accelerate security within your organization.
Register Now! | The SentinelOne FOMO After Party
After a full day of bumping shoulders with the top security partners in the cyber community, spend an evening bumping to some great beats at the 2023 RSAC FOMO after party!
Limited tickets are available so be sure to register now and join the waitlist today! SentinelOne is proud to host this exclusive networking event featuring live entertainment, specialty cocktails, and gourmet snacks.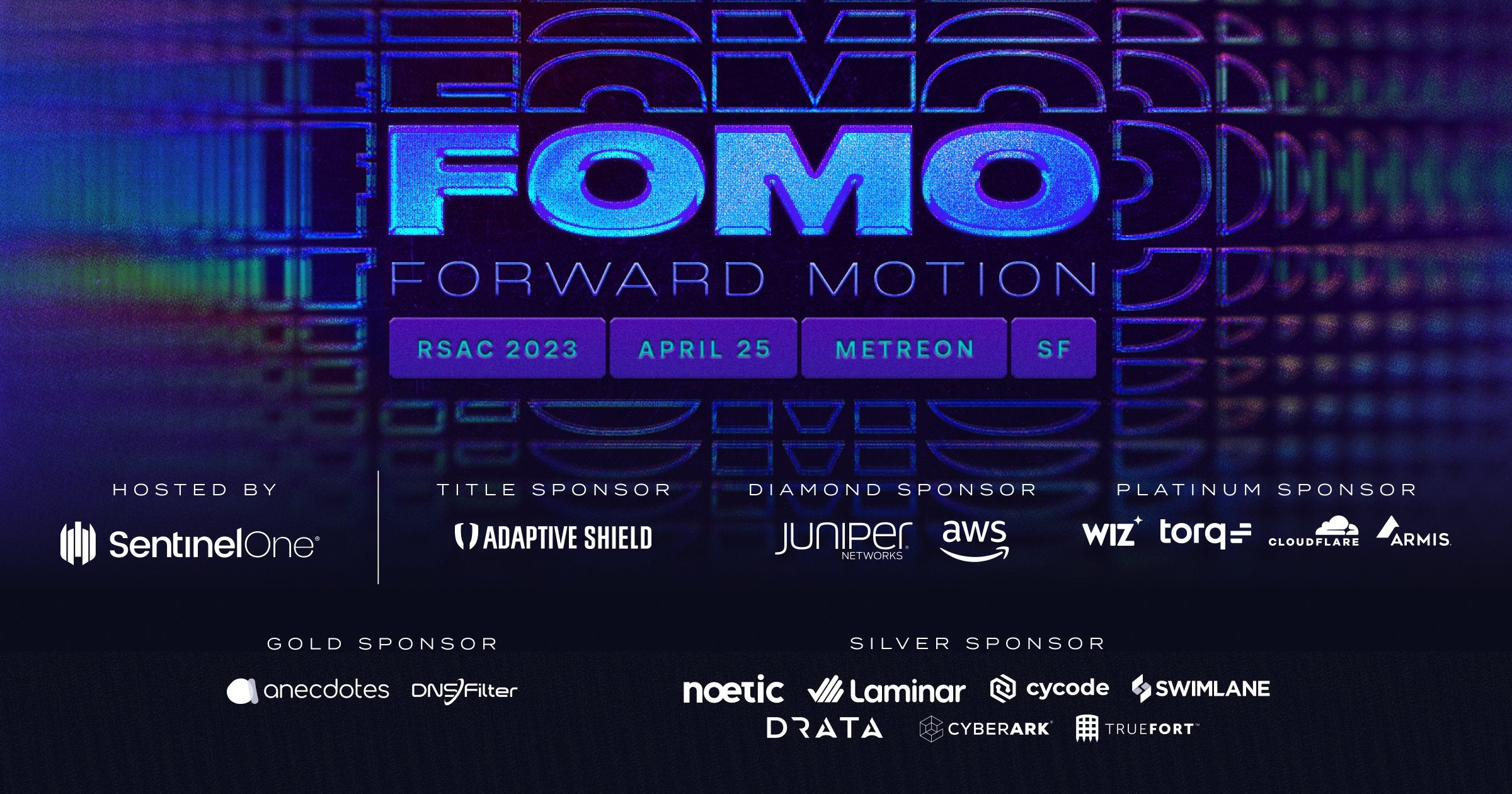 The Future Starts Now | Securing the Best at RSA 2023
This year's RSAC will no doubt be filled with exciting announcements! Be sure to schedule an in-person meeting with us before the week is out and come by our booth (S-626) to become a part of the movement set on moving cybersecurity forward, together.