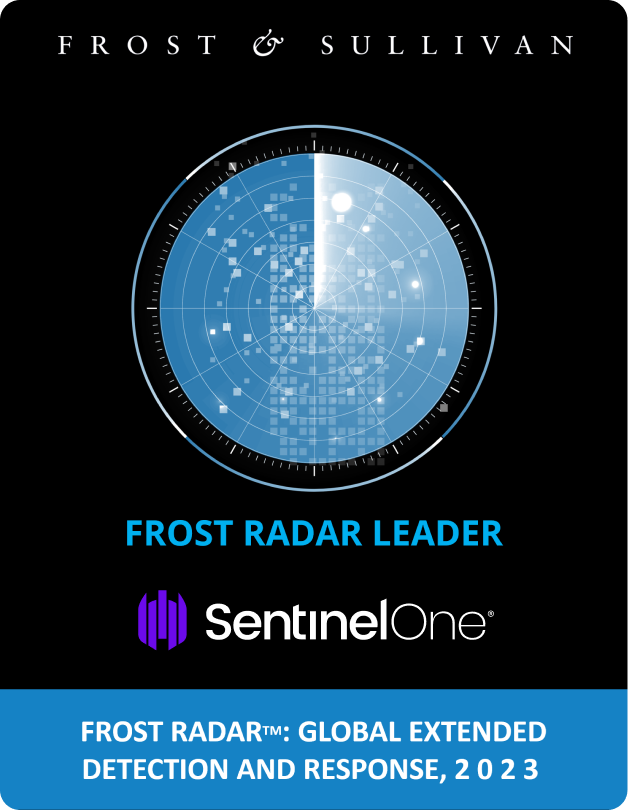 SentinelOne Is An XDR Market Leader
Frost & Sullivan has recognized SentinelOne as the Growth Index leader of the Frost™ Radar: Extended Detection and Response, 2023.
Read the report
Singularity XDR:
A Growth and Innovation Leader
AI-driven protection and visibility for
streamlined operations
Native and third-party integrations enable rapid investigation and response
Security DataLake at its core enhances ingestion and analysis of data sources
Commitment to meeting customers' diverse use cases with cloud-delivered and on-premises approaches
Read the report
Backed by the Industry
Tried and Trusted by the Industry's Leading Authorities,
Analysts, and Associations.
"SentinelOne continues to innovate with AI-powered Singularity XDR. The combination of automation and complementing human skills develops strong and effective customer relationships."
Lucas Ferreyra, Cybersecurity Industry Analyst, Frost & Sullivan