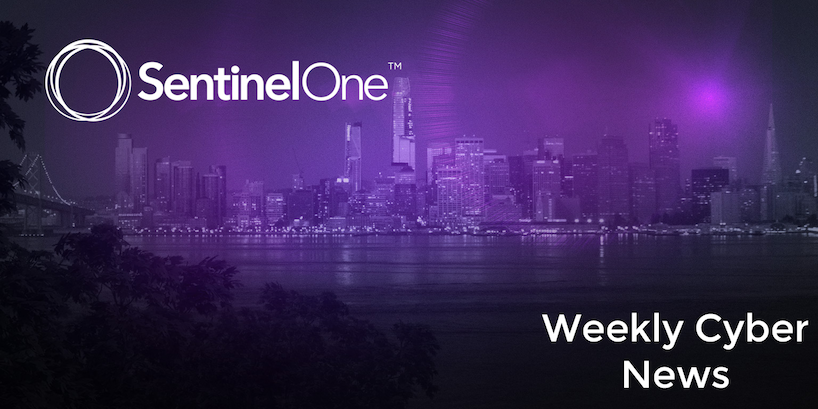 In case you missed it, here are some of the biggest cybersecurity news stories from the past week!
Huge Security Hole In AT&T DirecTV Gives Hackers Easy Route To Spy On Your Home
If you're one of the millions of people who've signed up to AT&T's DirecTV service, there may be an easy way for hackers to get into your home and spy on you. That's because of a vulnerability that's yet to be fixed in a core part of the Genie digital video recorder system that's shipped free of charge with DirecTV. Read More
'ROBOT Attack' Exposed Facebook With 19-Year-Old Bug — Websites Still Vulnerable
Facebook has paid out a bounty to thank some benevolent hackers who made subtle alterations to an 19-year-old attack to potentially steal user accounts. Whilst the social network has fixed, however, many major websites remain vulnerable, the researchers warned. Read More
File With 1.4 Billion Hacked And Leaked Passwords Found On The Dark Web
There have been numerous high-profile breaches involving popular websites and online services in recent years, and it's very likely that some of your accounts have been impacted. It's also likely that your credentials are listed in a massive file that's floating around the Dark Web. Read More
FCC Ignores Americans' Wishes, Fake Comments And Repeals Net Neutrality
Today, as expected, Federal Communications Commission (FCC) Chairman Ajit Pai and Commissioners Michael O'Rielly and Brendan Carr outvoted Commissioners Mignon Clyburn and Jessica Rosenworcel along party lines to repeal 2015 'net neutrality' rules that the vast majority of Americans and internet experts wanted to keep. Read More
Keylogger uncovered on hundreds of HP PCs
Hewlett Packard has issued an emergency patch to resolve a driver-level keylogger discovered on hundreds of HP laptops. The bug was discovered by Michael Myng, also known as "ZwClose." The security researcher was exploring the Synaptics Touchpad SynTP.sys keyboard driver and how laptop keyboards were backlit and stumbled across code which looked suspiciously like a keylogger.
Read More
MoneyTaker hacking group steals millions from US, UK, Russian banks
A newly-discovered hacking group had managed to steal potentially millions of dollars from US, UK, and Russian banks in the past two years, researchers claim. The group, dubbed MoneyTaker, has successfully managed to attack over 20 financial institutions, banks, software vendors, and law firms worldwide in order to conduct fraudulent transactions, use money mules to withdraw cash stolen from companies, and steal valuable corporate and sensitive information. Read More
Adobe patches Business Logic error in Flash
In a rare turn of events, Adobe has only needed to resolve one vulnerability during December's Patch Tuesday. According to the tech giant's security advisory, the lone "Business Logic error" bug, CVE-2017-11305, is a moderately dangerous vulnerability. Read More
Almost one billion video stream users exposed to secret cryptocurrency mining
A number of popular video streaming and ripping services are secretly running cryptocurrency mining operations with the borrowed power of visitor systems. On Wednesday, researchers from AdGuard said stealth mining for cryptocurrency such as Monero is becoming ever more popular, and with websites with large traffic volumes attempting to cash in on the trend, up to one billion visitors may have been included without their knowledge in recent months. Read More
Security researcher says DirecTV hardware can be easily hacked
Homes signed up to AT&T's DirecTV service may be inadvertently running hardware that can be easily hacked, according to a security researcher. Read More
Maker of sneaky Mac adware sends security researcher cease-and-desist letters
The maker of a sneaky adware that hijacks a user's browser to serve ads is back with a new, more advanced version — one that can gain root privileges and spy on the user's activities. News of the updated adware dropped Tuesday in a lengthy write-up by Amit Serper, principal security researcher at Cybereason. Read More
Hackers use Triton malware to shut down plant, industrial systems
Hackers utilizing the Triton malware have managed to close down industrial operations in the Middle East, researchers have warned. On Thursday, cybersecurity researchers from FireEye's Mandiant revealed that threat actors deployed malware capable of manipulating emergency shutdown systems at a critical infrastructure firm in the Middle East. Read More
91% of cybersecurity pros fear hackers will use AI to attack their company
More than 90% of cybersecurity professionals are concerned that hackers will use artificial intelligence (AI) in cyberattacks against their company that are more sophisticated and harder to detect, according to a new report from Webroot. Read More
Like our content?
Subscribe to our blog above and get content delivered straight to your inbox or follow us on LinkedIn, Twitter, and Facebook to stay up to date on the latest news in cybersecurity!