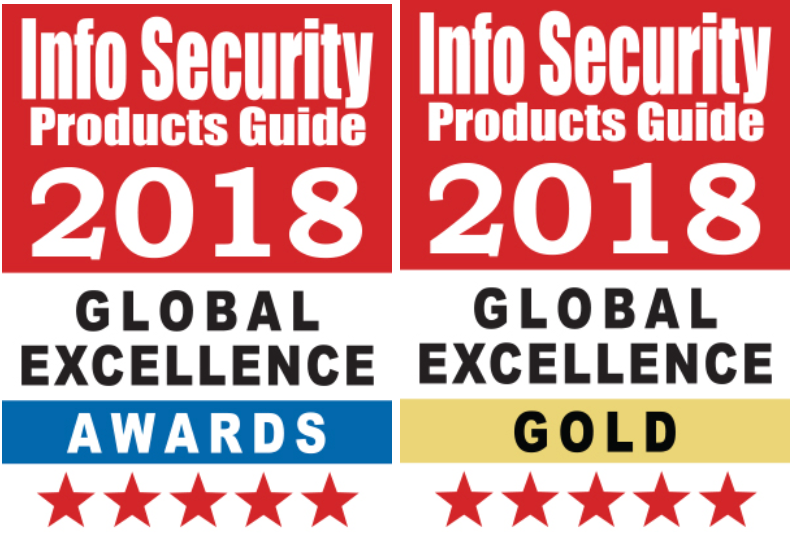 SentinelOne is proud to share that our Endpoint Protection Platform was named a gold winner in the endpoint detection and response category of this year's Info Security Products Guide Global Excellence Awards.
The Info Security Products Guide 2018 Global Excellence Awards recognize cybersecurity and information technology vendors with advanced, ground-breaking products, solutions, and services that are helping set the bar higher for others in all areas of security and technologies. And that's exactly what we do – we set the bar high for the cybersecurity industry — and we stick to our high standards, especially when it comes to our customers' protection.
At SentinelOne, we are shaping the future of endpoint security through our unified, converged platform that autonomously prevents, detects and responds to threats in real-time. Our platform tackles problems legacy antivirus and many other next-generation endpoint security solutions simply can't – and replaces legacy antivirus solutions in 80 percent of new deployments.  Why? Because automating prevention, detection, and response while leveraging a robust AI-driven program is the key to protecting the enterprise of today and tomorrow.
We are proud to say that SentinelOne was recently certified as the best corporate antivirus solution by AV-Test, further validating the effectiveness of our Endpoint Protection Platform in identifying and autonomously preventing cyber threats on the modern enterprise network.
Test it yourself
If you are interested in evaluating the SentinelOne Endpoint Protection Platform for yourself, please send us an email at [email protected], or just fill out your contacts and we'd be happy to begin our journey together.