Over 400K millennials have weighed in to determine the Fortune's Best Workplaces for Millennials in 2022 – and SentinelOne is proud to be named as a leading employer for Millennials! With nearly 54% of our team born between 1981 and 1997, millennials are a critical part of our workforce.
We spoke to a few of our millennial teammates around the globe to understand what they liked best about the SentinelOne workplace culture. "People" were at the top of the favorites list that also included ability to make an impact working on leading-edge tech and creative offerings that support mental health and wellbeing. They also value our benefits that are aligned to the modern evolving family including the gender-neutral parental leave program and hybrid working model.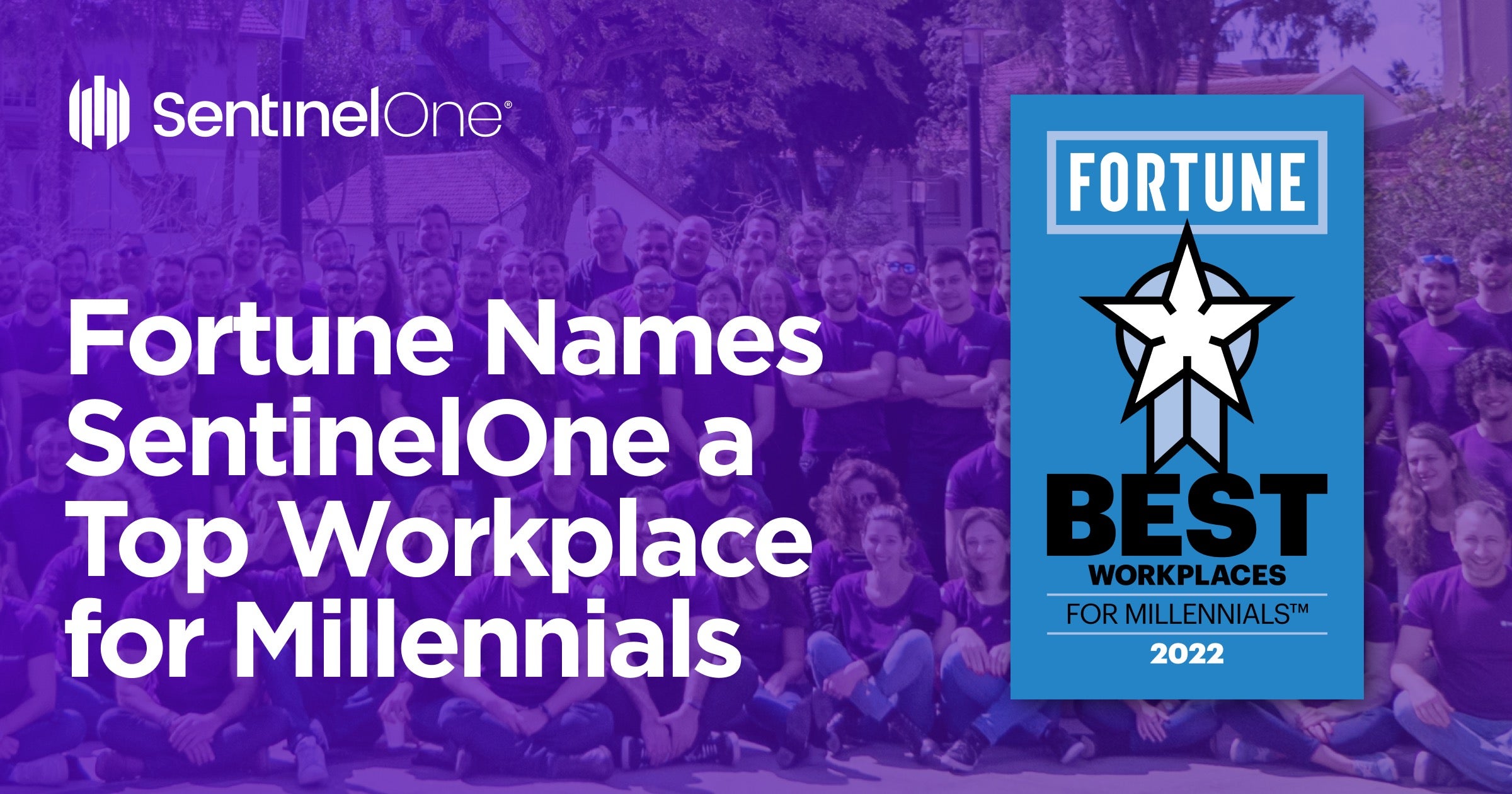 Mary Pascual, Incident Response Technical Account Manager
Mary joined SentinelOne earlier this year. Prior to joining, Mary was in cyber threat operations and was familiar with our technology, describing it as the "best in the market." She kept a close eye on job openings at SentinelOne and applied when she saw a match for her skill set.
"Being in cybersecurity, I was familiar with the products out there," said Mary. "After reading about the SentinelOne technology, I realized the potential. At the time I was doing manual threat hunting, and it was very tedious. I knew first-hand why the demand would be so high."
Based in Singapore, Mary works to educate Incident Response Partners on the features and benefits of our platform.
"My job is to ensure that the Incident Response partners know how to best assist customers when there's a breach," said Mary. "The goal is always to have the security team extract what they need as quickly as they can and mitigate the issue."
The tech is what attracted Mary to SentinelOne, but ask her what she loves best about working with the team, and her answers are more about the team than the amazing tech they develop.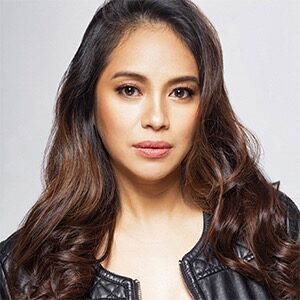 "My team is like family," said Mary. "I feel so valued, and I know I am making an impact. My managers and my teammates acknowledge my effort, and that is very important. We are completely empowered to do our jobs and to me, that's everything."
Mary also cited flexibility in her daily schedule and future opportunities for growth as reasons she loves working at SentinelOne. Her advice for others looking to break into cybersecurity is simple – learn all that you can and then go learn some more.
"Start by learning and knowing the fundamentals in networking and security," said Mary. "Read books on cybersecurity. Invest in yourself by going to training and conferences. Once you get there, don't just learn – network and have fun too!"
Ronnie Press, Talent Tools and Business Analyst
Ronnie has been with SentinelOne for almost two years. Ronnie enables the Talent Acquisition organization with data they need to effectively and efficiently recruit during hypergrowth.
"Data helps tell the story," said Ronnie. "My team is heads down and completely focused on hiring. I provide the data that helps inform decisions, identify opportunities and celebrate accomplishments."
SentinelOne is quickly approaching 2K employees, 500 of which were hired since February of this year. Ronnie describes the culture as supportive and collaborative, even with the rapid growth.
"We are such a force in the cybersecurity industry," said Ronnie. "To be able to become a public company, hire so many people and retain a start-up soul is a huge accomplishment."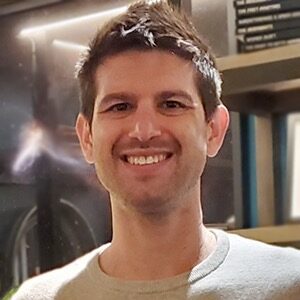 "The company is growing fast, and there's a huge opportunity for everyone to make an impact," said Ronnie. "Our culture is so supportive, and it's by far the most remote-friendly organization I've ever worked for."
Ronnie attributes his overall job satisfaction to the spirit of the team he works on.
"Connection with colleagues is a huge influence on your success," said Ronnie. "People are even more important than money, industry or company prestige. That stuff matters, but it's not the most important thing."
Ronnie also cites work/life balance and ability to work remotely as the top reasons he enjoys working at SentinelOne. He recently relocated to San Diego to be closer to friends and enjoy outdoor activities including playing in a basketball league and hiking.
Meriya Thomas, Staff Software Engineer
Meriya joined SentinelOne just over a year ago and cites the amazing energy for our award-winning culture.
"The positive energy can actually be felt throughout this company," said Meriya. "It's truly inspiring. We are open and respectful in all of our interactions. We also have a unique way of trusting each other and being open to different ideologies and opinions."
Meriya makes her home in Chicago with her husband and 3-year old daughter. She is expecting her second child and is very grateful for SentinelOne's gender-neutral parental leave, providing 16 weeks to all Sentinels regardless of gender, birthing status or sexual orientation.
"Time with family is so precious right after the baby is born," said Meriya. "I am very grateful to be able to focus on my growing family without feeling pressure to return too quickly."
Meriya works on a collaborative global team focusing on user experience. She is proud of how well her team members stay connected across multiple time zones.
"Our communication is seamless," said Meriya. "We use innovative communication channels to build end-to-end tech docs and have discussions while writing and reviewing code. What amazes me is that we constantly enable each other to work more efficiently."
Meriya is grateful for her ability to have an impact at work – and at home. She describes 5:30pm as "sacred" when she welcomes her daughter home from school.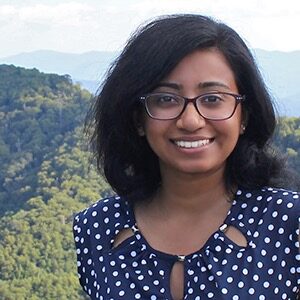 "My manager is very respectful of my time, which I really appreciate," said Meriya. "When my daughter gets home, I rarely need to open my laptop. That time is all about her."
Meriya is also grateful to SentinelOne for caring for her wellbeing with robust benefit offerings.
"It's not just work-work-work here," said Meriya. "SentinelOne cares about my mental and physical well being. We have fitness challenges and masterclasses on wellbeing that I really enjoy."
Meriya's advice to other millennial women in tech – speak out and take advantage of all opportunities to learn and grow.
"Don't hold back any of your opinions or ideas," said Meriya. "Keep asking questions and keep learning on the side. Technology is evolving so fast, it's critical to stay up to date!"
Is SentinelOne a Good Place to Work?
In addition to this Fortune ranking, SentinelOne has received a number of other recent accolades highlighting our best-in-class culture, including:
INC. Best Workplaces 2022
Fortune Best Workplaces in the Bay Area 2022
Best Workplaces in the Netherlands 2022
Best Workplaces in the UK 2022
Best Workplaces for Wellbeing in the UK 2022
The Bay Area's Best Places To Work 2022
Comparably Best Company Outlook 2022
Comparably Best Company For Global Culture 2022
Comparably Best Company in the Bay Area 2022
Comparably Best Company for Career Growth 2022
Comparably Best CEOs for Women 2022
Comparably Best CEOs for Diversity 2022
Comparably Best Sales Team 2022
Comparably Best Engineering Team 2022
To learn more about our award-winning culture and job opportunities, visit our careers page.