SentinelOnefor Zero Trust
Extend visibility, analytics, and response capabilities across
endpoint, identity, cloud, and network, enabling rapid
adoption of a Zero Trust security model
Get a Demo
Embrace A Zero Trust Security Model
SentinelOne for Zero Trust reduces the open attack surface and enhances security capabilities beyond perimeter defenses
Never Trust
Treat every user, endpoint,
application or workload, and
data flow as untrusted
Assume Breach
Operate with the assumption
that an adversary already has a
presence within the environment
Verify Explicitly
Dictate access in a consistent
manner using multiple trust
signals for contextual
access decisions.
Why Zero Trust
Recent cyberattacks like the Colonial Pipeline or Kaseya and the shift towards remote work have made many organizations realize the need to modernize their security model.
Perimeter-based security models have become obsolete and as a result, many organizations are looking for a new security model that helps them to protect against the modern threat landscape, supports remote work scenarios, and reduces the attack surface.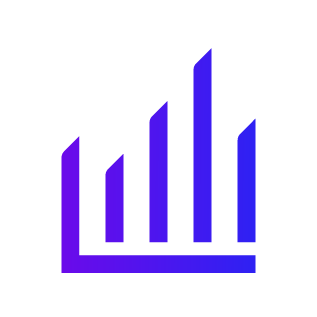 42% of respondents from a global survey report that they have plans to adopt a Zero Trust strategy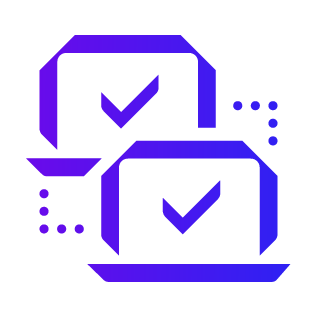 Mobile workers will be 60% of the total U.S. workforce by 2024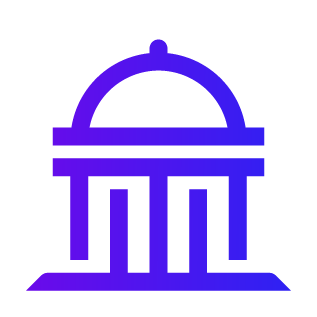 Executive order on improving the nation's cybersecurity instructed the government to move towards Zero Trust
Modernizing Security Architectures
Where legacy security models are focused on neutralizing cyber threats originating outside an organization's network, a Zero Trust security model acknowledges that threats may well exist both inside and outside the network.
Legacy security models implicitly trust all endpoints and identities where in contrast, Zero Trust follows the principle of never trust, always verify. Perform risk-based access control and leverage the concept of least privileged access for every access decision.
SentinelOne for Zero Trust
SentinelOne's approach to Zero Trust provides the means for security teams to continuously monitor and manage the hygiene, risk, and hardening of their entire estate as part of a Zero Trust strategy. An effective Zero Trust framework integrates best-of-breed solutions and existing infrastructure to fill security gaps without a forklift upgrade of the security stack.
SentinelOne Singularity XDR provides visibility, analytics, and autonomous response capabilities that help organizations move to a Zero Trust security model.
Zero Trust Capabilities
To help organizations successfully adopt a Zero Trust security model, SentinelOne has partnered with leading identity and network vendors to deliver validated Zero Trust capabilities
Ready to Take a Look?
Experience cybersecurity that prevents threats at faster speed, greater scale, and higher accuracy.
Explore SentinelOne
Quotes From Our Customers and Partners
Neil Binnie
Head of Information Security and Compliance, Morgan Sindall Group PLC
Even before the COVID-19 pandemic, we had hundreds of mobile staff working from almost three hundred work locations as well as home offices and coffee shops. So we have always had to adopt a defense in depth approach with multiple virtual perimeters. We started our journey to move to a Zero Trust security model, and for that, SentinelOne is our strategic partner.
SentinelOne, Cloudflare, and Zscaler are three of our preferred technology partners. As a Fortune 500 organization, these partners facilitate our zero trust journey to ensure our devices and connections are secure across a highly mobile and dynamic global organization.
Sue Bohn
Vice President of Program Management, Microsoft
Global cyberattacks attacks like Kaseya or SUNBURST are a constant reminder of the importance of modernizing legacy security architectures. The integration between SentinelOne and Azure Active Directory will allow organizations to combine leading endpoint and identity solutions to embrace a Zero Trust security model.
Amit Raikar
Vice President, Technology Alliances and Business Development, Zscaler
In a world where hybrid work is becoming more common, removing the silos of security solutions is key for implementing zero-trust from endpoint to apps. Our integration with SentinelOne not only empowers work from anywhere with zero trust enforcement but also demonstrates that stronger security does not need to be at the cost of user experience.
Alex Dyner
Senior Vice President, Special Projects at Cloudflare
The only way to secure today's work-from-anywhere economy is to secure each employee, protecting their individual devices, networks, and access to business-critical applications. We are excited to partner with SentinelOne to ensure that only healthy and managed devices get access to the most business-critical applications protected by Cloudflare.
Explore the Full Powerof Singularity