100% Total
Accuracy Rating in
SE Labs Testing
With 100% ratings across all testing categories in the SE Labs Breach Response Test, our platform is built to provide complete detection and protection coverage against all attacks, while allowing legitimate applications to operate.

Read the report to learn more!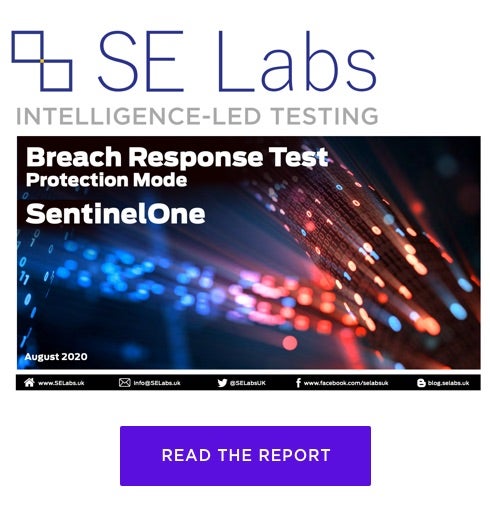 Unprecedented Actionable Threat Coverage
SentinelOne was tested against a range of hacking attacks designed to compromise systems and penetrate target networks. SE Labs examined its abilities to:
Detect highly targeted attacks
Protect against the actions of highly targeted attacks
Provide remediation to damage and other risks posed by the threats
Handle legitimate applications and other objects
In all cases, Singularity XDR prevented the threats from moving beyond the earliest stages of the attack chain.
Simon Edwards | CEO, SE Labs
"No test is more revealing in how vendor solutions respond to the sophistication of attacks seen in the wild today ... The fact we were not able to find a single hole in SentinelOne is an incredible testament to the breadth of coverage and efficacy of its XDR platform."
Finance
Service
Manufacturing
Transportation
Healthcare
Non-Profit
Our Customers Say It Best
Market Momentum Resources