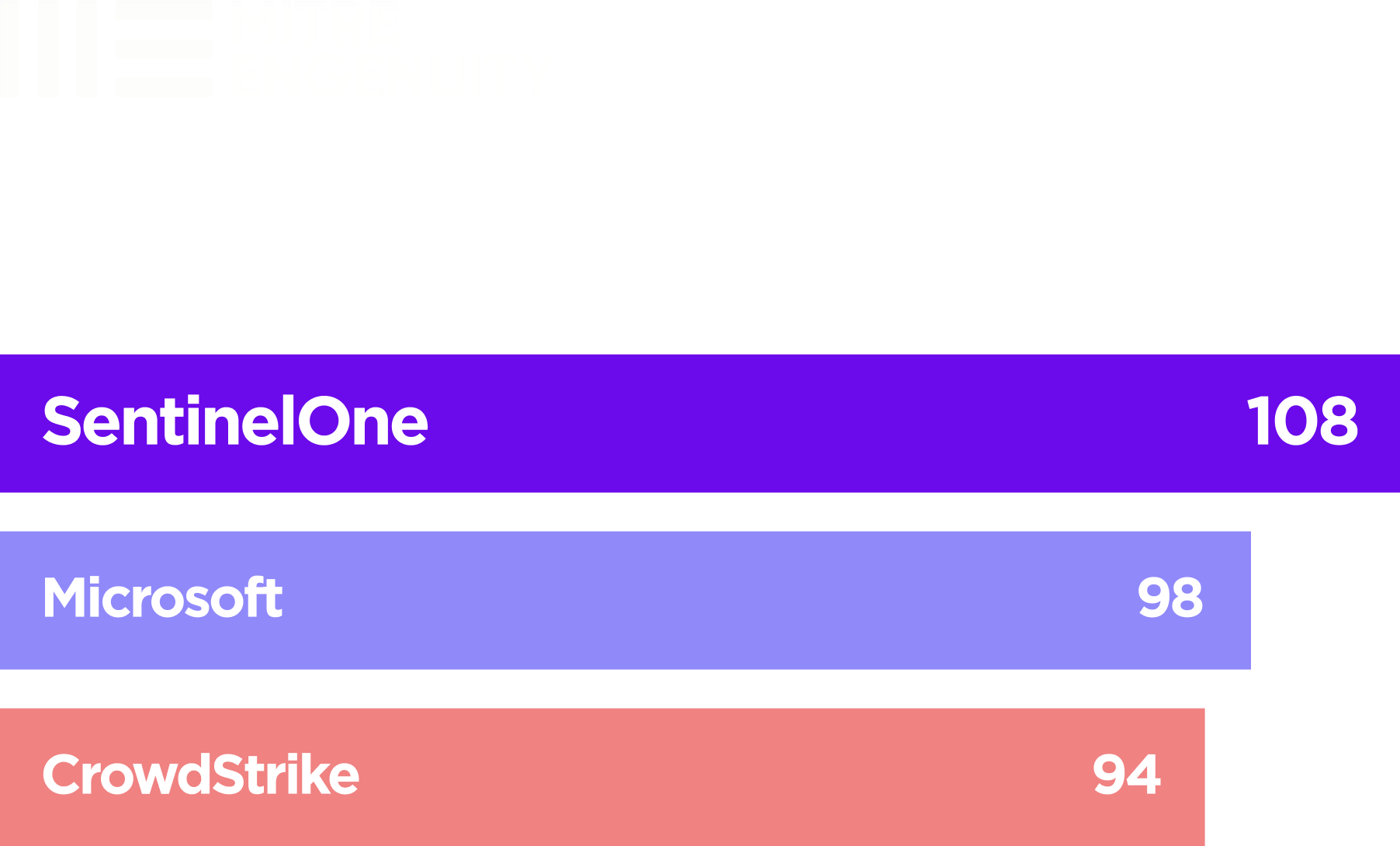 #1 Again.
The XDR Leader.
SentinelOne leads in the latest MITRE ATT&CK Evaluation with 100% prevention


Leading analytic coverage.
Leading visibility.
Zero detection delays.
Get a Demo
2022 MITRE ATT&CK
Evaluation Explained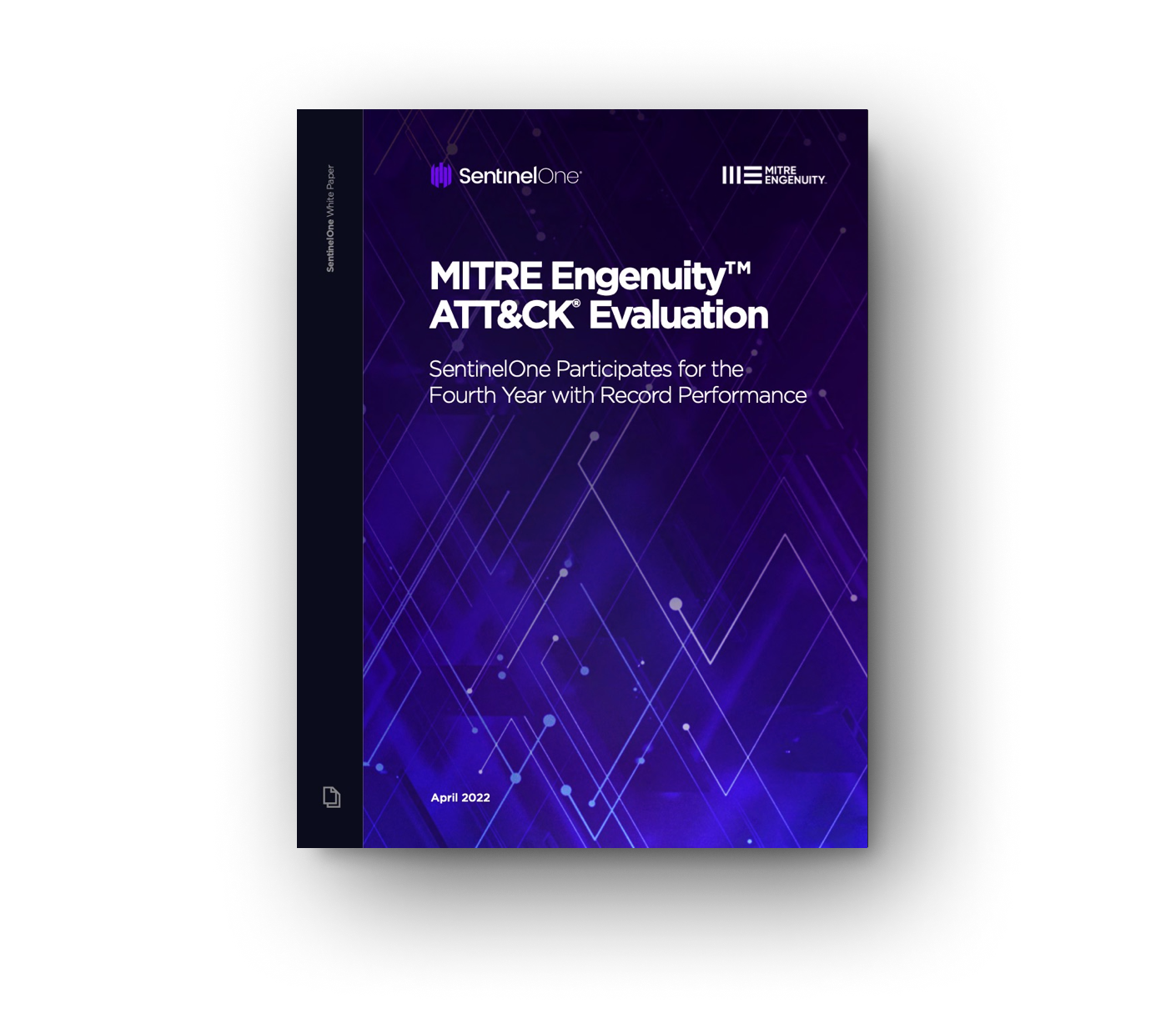 White Paper: MITRE Engenuity ATT&CK Evaluations
Overview and Results from the 4th Round of Evaluations
Read The White Paper
Webinar:
Decoding the 4th Round of results from MITRE ATT&CK Framework (Engenuity)
Learn the details and results from the latest MITRE ATT&CK evaluation covering the adversaries Wizard Spider and Sandworm. The webinar goes into the details of:
What the ATT&CK Evaluation means for enterprises
What the Wizard Spider and Sandworm adversaries are about
How Singularity XDR combats sophisticated threat actors
Watch The Webinar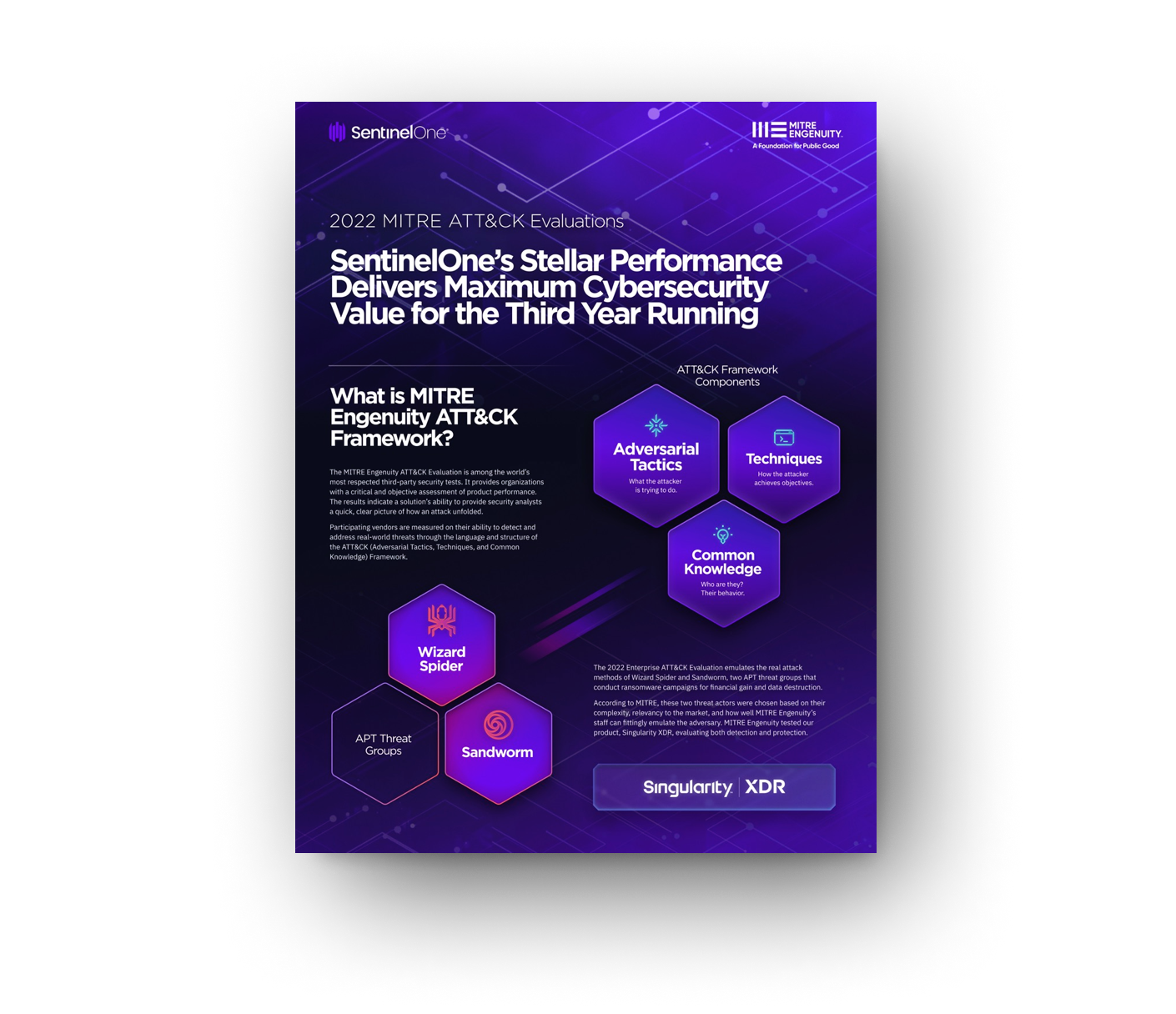 2022 MITRE ATT&CK Evaluations:
SentinelOne Delivers Maximum Cybersecurity Value for the Third Year Running
Learn More
The 2020 ATT&CK Evaluation Results
and What They Mean
How do you navigate through the 2020 MITRE Engenuity ATT&CK Evaluations to focus on the metrics that really matter? Here's SentinelOne's take.
Read More
Understanding Carbanak Emulation
2020 ATT&CK Evaluations Day 1
Understanding Fin7 Emulation
2020 ATT&CK Evaluations Day 2