SentinelOne Leads in EPDR Innovation
KuppingerCole's 2020 Market Compass for Endpoint Protection, Detection, and Response Points One Direction.

With top scores in 8/9 criteria and the very best spider graph, our platform is purpose-built to replace legacy antivirus with a unified EPP & EDR solution that encompasses IoT and CWPP. Read the report to learn more!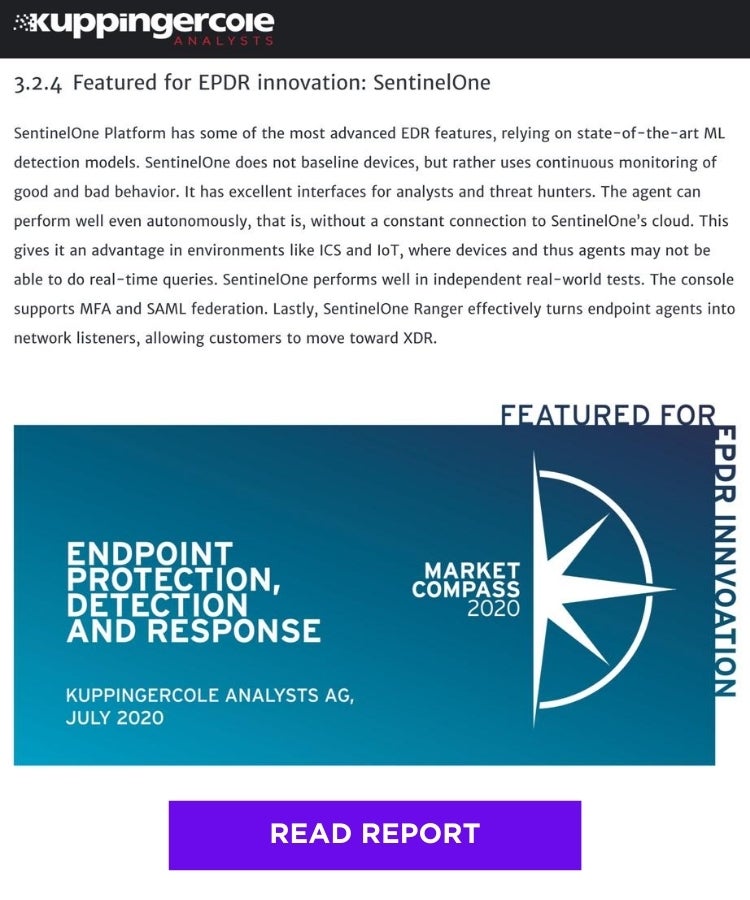 The Best of Combined EPP & EDR
The most advanced EDR features, relying on state-of-the-art ML detection models
Agent performs well even autonomously, that is, without a constant connection to SentinelOne's cloud
SentinelOne Ranger effectively turns endpoint agents into network listeners, allowing customers to move toward XDR
Finance
Service
Manufacturing
Transportation
Healthcare
Non-Profit
Our Customers Say It Best
Market Momentum Resources