A day for celebration and remembrance, Juneteenth commemorates the symbolic end of slavery in the United States. As a co-lead of the BLK@SentinelOne Inclusion Network, I am proud to help sponsor awareness and educational events that help all Sentinels understand the importance of this holiday in the fight for equality and equity that continues to this day.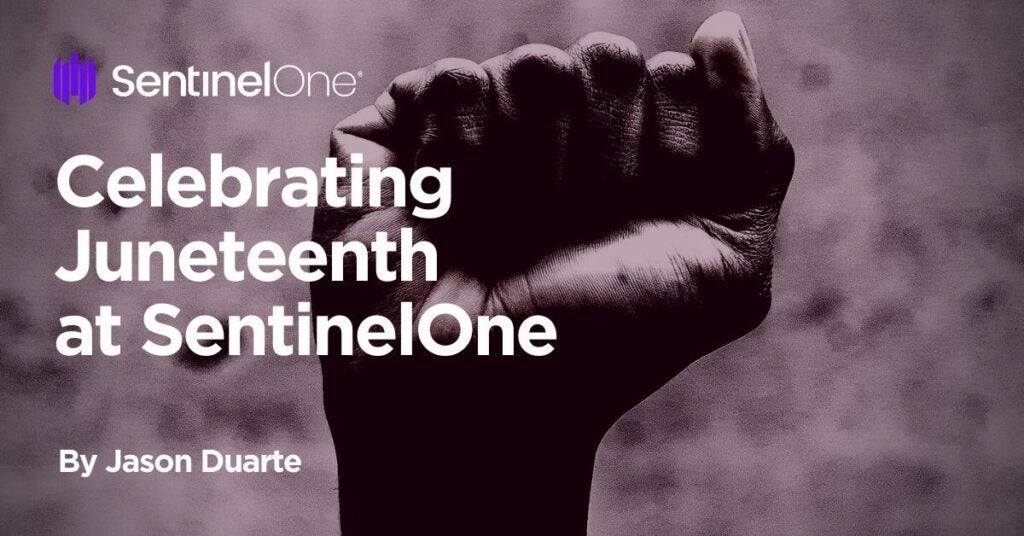 Black American History
When President Abraham Lincoln officially ended slavery with the Emancipation Proclamation on January 1, 1863, many black Americans remained enslaved. True enforcement took time to spread deep into Confederate states. Texas was the western-most state of the Confederacy and took the longest to enforce the mandate.
On June 19, 1865, federal troops arrived in Galveston Bay, Texas to establish Union authority and ensure that the 250K enslaved black people were given their freedom. The day was celebrated one year later by the freed people as "Jubilee Day," and later became known as Juneteenth. In December of 1865, the 13th Amendment was passed, officially abolishing slavery in America.
Texas became the first state to recognize Juneteenth as a holiday on June 7, 1979. Over 40 years later, it became a US federal holiday in 2021. I look forward to the day when Juneteenth celebrations are on the same level of holidays like President's Day, Memorial Day, Veteran's Day, and Independence Day. Consider this for just a moment – on July 4, 1776, the day that marks our nation's independence, black Americans would wait upwards of 90 more years for freedom.
Similar to those revered holidays, the recognition and acknowledgement of Juneteenth is important. It is a key part of social justice history, and I am glad the decades of struggles are finally being acknowledged. The 14th Amendment gave black people the right to vote – but that was not even truly realized until 1964 when the 24th Amendment eliminated the "poll tax"; an effort led by Dr. Martin Luther King. Making voting accessible for all represented another step to true equality. I hope more people choose to participate in educational and awareness events and learn more about this critical movement in American history.
New Traditions
A few years ago, my wife and I took our four daughters to New York City on Juneteenth. We were in Central Park, and we could hear the musical celebration in Harlem, and we made our way there to join! Now that Juneteenth is a national holiday, I hope that more cities will embrace the celebration and create new traditions to mark this important day.
While rejoicing in how far we have come as a nation, we must acknowledge how far we need to go to realize true equity. That begins with education and awareness. In order to combat systemic racism, we need to continue the dialogue on long-standing historical treatment of black Americans.
I am proud to work for a company that not only embraces Juneteenth by giving us the day off, but also embraces the many cultures and ethnicities represented in our teams across the globe. We are valued for who we are and for the unique skill sets that we bring to the table. We strive to create a workplace that is diverse, equitable, and inclusive, where people can fulfill their potential. This philosophy is central to all our people, practices, and culture across the globe.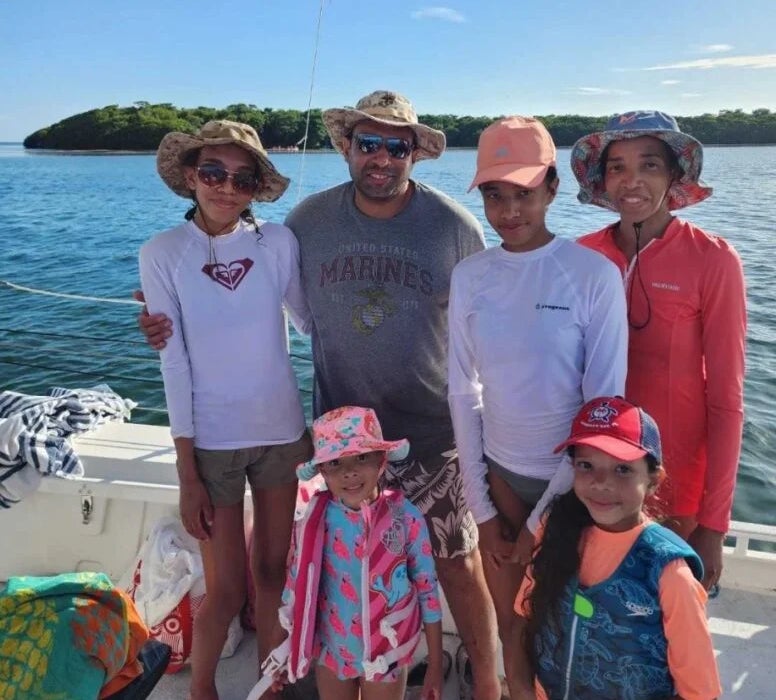 The Home of the Brave
America is a true melting pot of a nation. From the Native Americans who helped the Pilgrims survive the winter, the French who played a role in the American Revolution and the development of the country, the Italians and Irish who passed through Ellis Island, and the Chinese who helped our country expand west and build the railroads, all faced hardships to varying extents as they became part of the fabric of this nation. We see evidence of this in the foods we eat, movies we watch, traditions we adore, and holidays we celebrate.
American culture is a beautiful blend of many, including the black experience. African Americans played an instrumental role in the development of America with more than our fair share of trials and tribulations. Black culture is an integral part of pop culture – and that now includes the federal observance of Juneteenth.
OneSentinel
Our core values drive everything we do at SentinelOne. The value that resonates with me most is OneSentinel, embodying the passion we all have about driving team success and collaboration. We can only be our best when we innovate together. I encourage my teammates at SentinelOne to use this Juneteenth as a moment to watch, listen, and learn. Together, we will build a better workplace and world!
Watch, Listen & Learn More About Juneteenth
Here is sampling of media and literary resources covering the history, significance, and celebration of both black culture and Juneteenth.