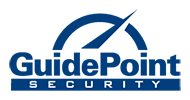 Free SentinelOne Platform Access
As the world battles COVID-19, enterprises are coping with immediate work-from-home needs and the challenges of protection beyond the network perimeter.

From Monday, March 16th through Monday, June 15th, SentinelOne CORE and rapid deployment services are offered free of charge.
Remote Work
Program Includes:
No limits.  Use as many licenses as you need whether on work-from-home or corporate systems.
Secure every device.  Centrally manage and protect every kind of computing device across Windows, Mac, and Linux operating systems, with no connectivity or network dependency.
Deploy in seconds.  SentinelOne experts will remotely help your team deploy and configure our cloud-native technology.
Existing SentinelOne customers should contact their account teams for assistance.
Employees Working From Home?
With more of the world's workforce now working from home than ever before,
learn best practices for securing remote work.
Watch the Webinar
SentinelOne COVID-19 Resources
COVID-19 Outbreak | Employees Working from Home? It's Time to Prepare
The Covid-19 (novel Coronavirus) outbreak is having a major impact on businesses this quarter and, by all accounts, is set to be a major challenge for enterprise throughout the rest of the financial year. The US CDC (Center for Disease Control) hinted that it …
Read Blog
COVID-19 Outbreak | Defending Against
the Psychology of Fear, Uncertainty and Doubt
Earthquakes. Floods. Tsunamis. Wildfires. Landslides. Hurricanes. Tornados. SARS, H1N1 (swine flu). MERS. Ebola. HIV. AIDS. Zika. And now COVID-19, also known in the media as the coronavirus. Natural disasters and epidemics have much in …
Read Blog
SentinelOne vs AZORult
- Fake COVID-19
Criminals have been quick to exploit the public's thirst for timely, accurate information about Covid-19/Coronavirus. The latest is a phishing kit that provides a working map of Covid-19 infection data, while silently installing AZORult trojan backdoor on the victim's machine…
Watch Video